Sold my 2 VN750s a couple weeks back and so I'm cleaning out the garage. Will be posting a few things over the next week or so.
I replaced the stator in my main bike shortly before selling it and so wanted to install a voltmeter to monitor it. Wired up a relay and the whole bit, but then took it back off when I sold 'er.
Here it is - wired and ready to bolt on.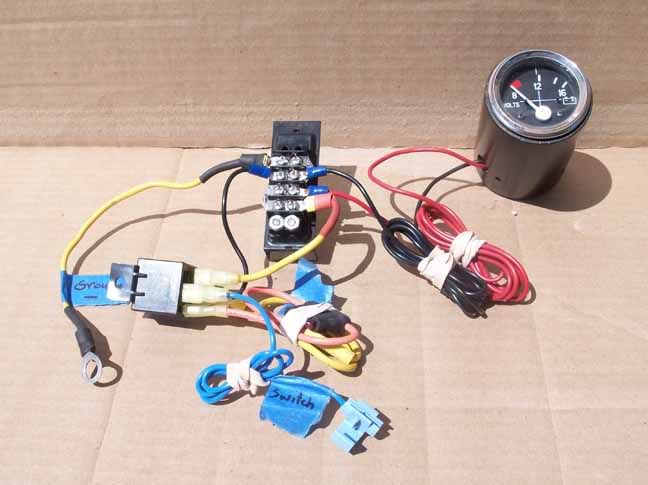 Includes:
Voltmeter
PVC mounting cup "lance328 style"
from this thread
Relay - completely wired with mounting zip tie
Fused (+) wire
The board is mounted to a fuse box cover. Pop yours off, pop this one on.
Has an extra spot on the board to wire in another accessory (cig lighter, gps, running lights...)
I'm also including the piece I made to mount the voltmeter between the speedo and tack (not pictured) It works ok but requires 2 screws in the top of your gauge cluster and vibrated more than I liked.
Wires are marked, only 3 to hook up-
1. (+) to battery
2. (-) to ground
3. switch - to rear running light wire. They are easy to find on top of the rear fender when the seat is removed.
Here is the install on my bike, everything fits under the left side cover.
$20+shipping
Let me know if you have any questions!