****UPDATE: 09-07-2007 - See Post 14 for Before and After Pictures of the Wheel Paint Job.****
My bike is 23 years old and the forks looked like crap. The clear coat they put on the natural aluminum was becoming brittle and yellowish and the sticker on the side is just a eyesore. So...I sanded the forks and painted them! I used Plasti-Kote Classic Lacquer - Gloss Black. I had to special order it, however, it's amazing stuff. The job came out beyond expectations, my advice is to take your time and do it right, if you plan on doing the same.
BEFORE: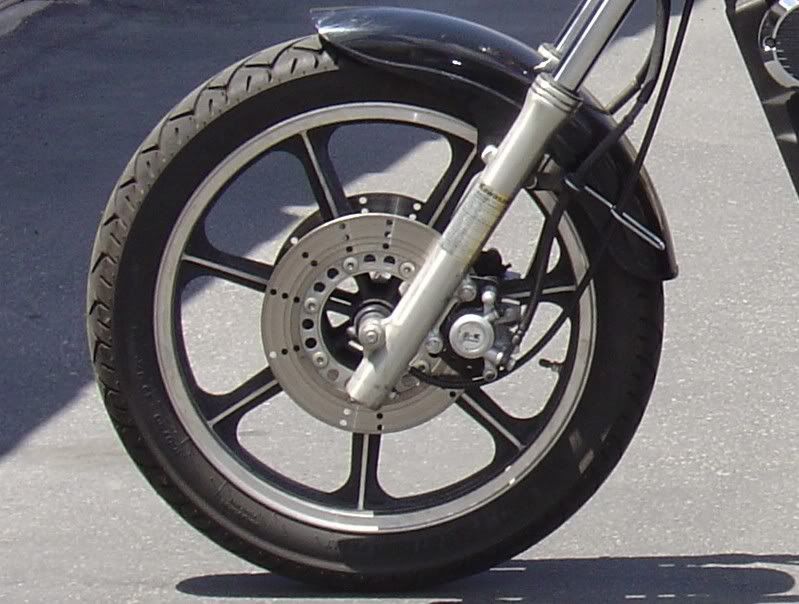 AFTER: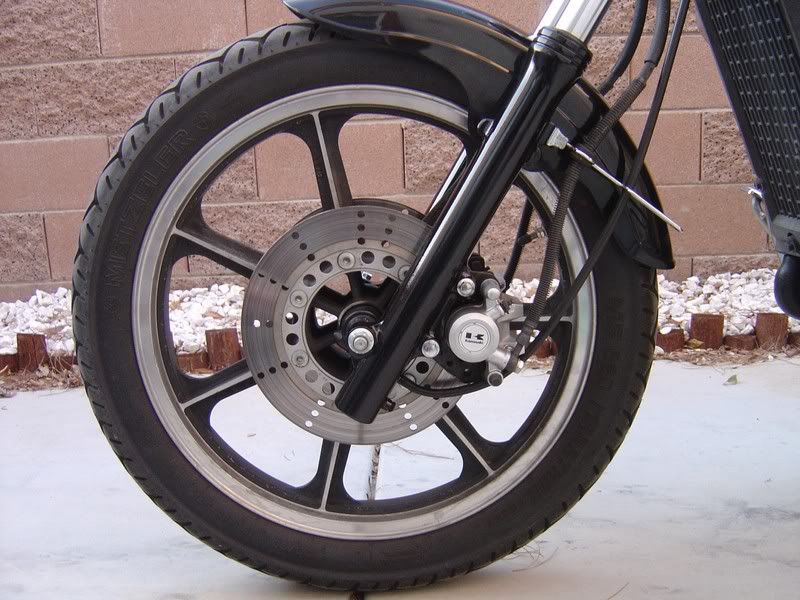 Next, the wheels are going all flat black. I am using the same brand paint, just in... flat black. It's really not rocket surgery, and it looks great.