Clearancing the pickup coils has been a commonly referred to modification that seemed to be lacking some pics, so I took a few while I was doing the job this weekend...
In expectation of dribbling oil when the cover cam off, I put a piece of foil around the bike to prevent leaks onto undesired places. (VERY little oil actually leaked out...)
Next is to remove the three screws holding the cover on. On my bike, these screws were tight (!) and I used a phillips bit in a 1/4 drive socket to break them free. The cover was also a bit glued in place and I had to rap the cover with the handle of a screwdriver repeatedly to break it free and wiggle it off. Here is the cover showing the three screws, the cover, and their respective oring seals: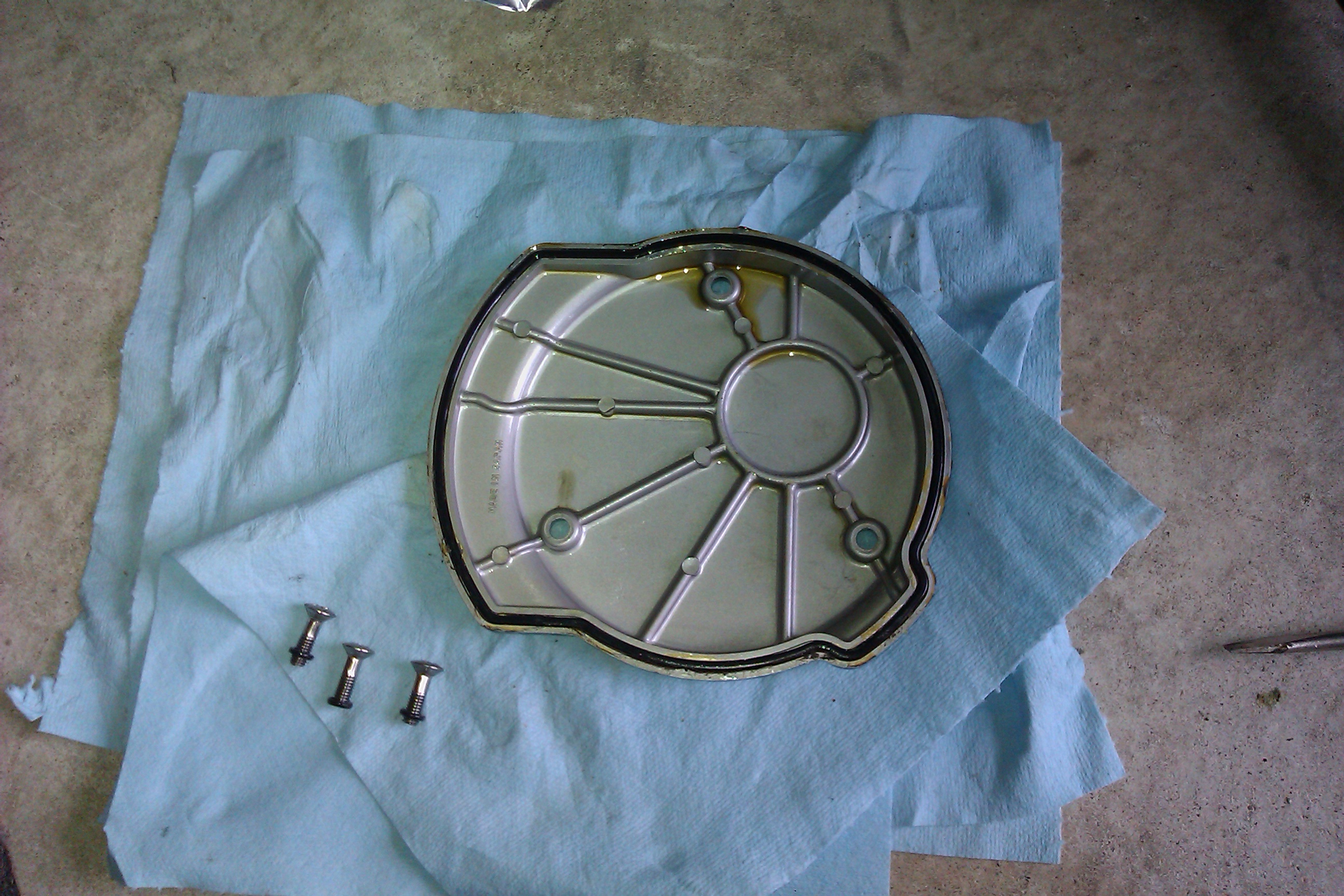 With the cover removed, you can now access the two pickup coils held on by two phillips screws each: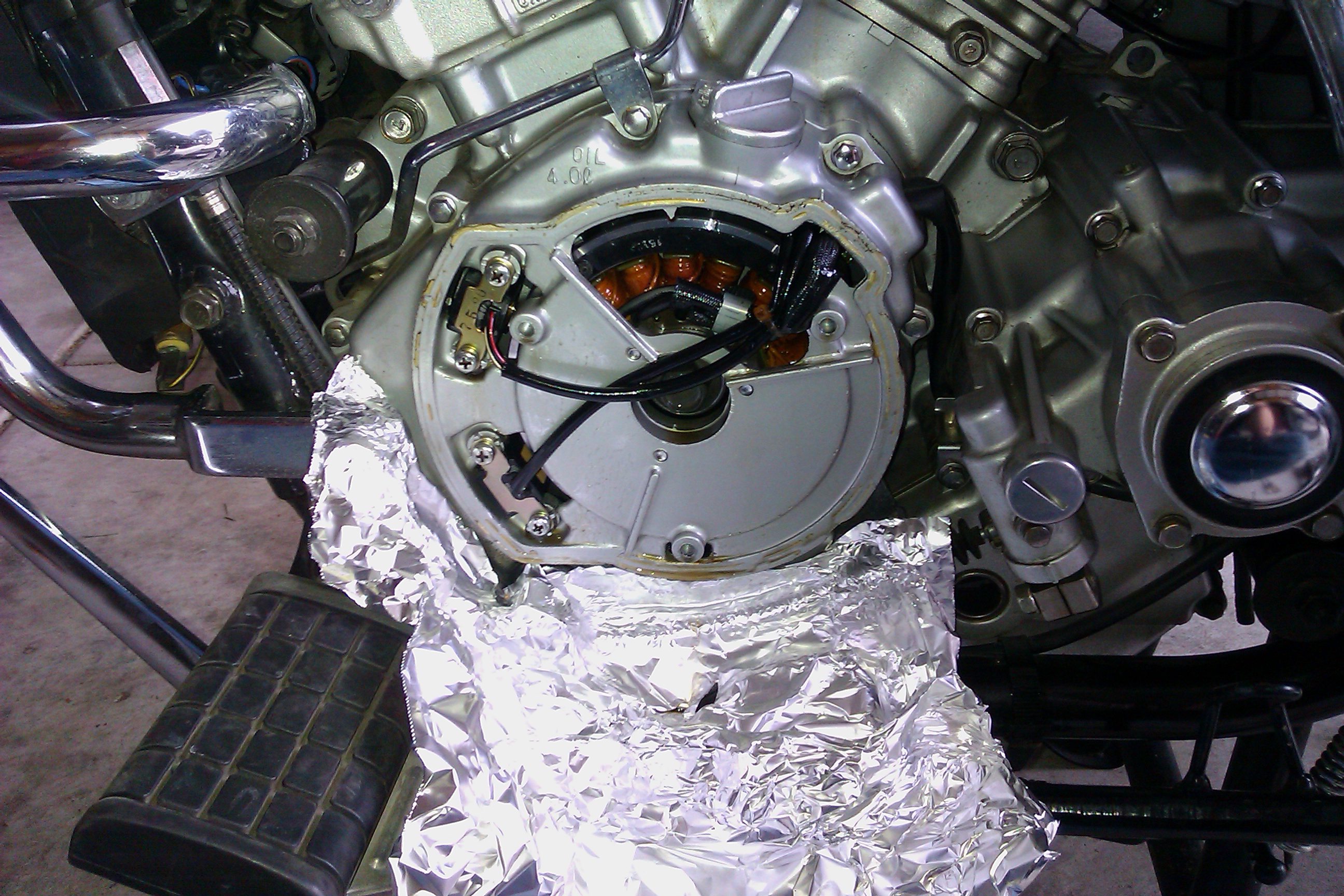 Instead of knocking off the inner most nub that locates the pickup coil, I decided to clearance the coil bracket hole and inner most edge with a burr bit in my cordless dremel to allow a tighter clearance. In this pic, the upper coil had been modified, but the lower hasn't: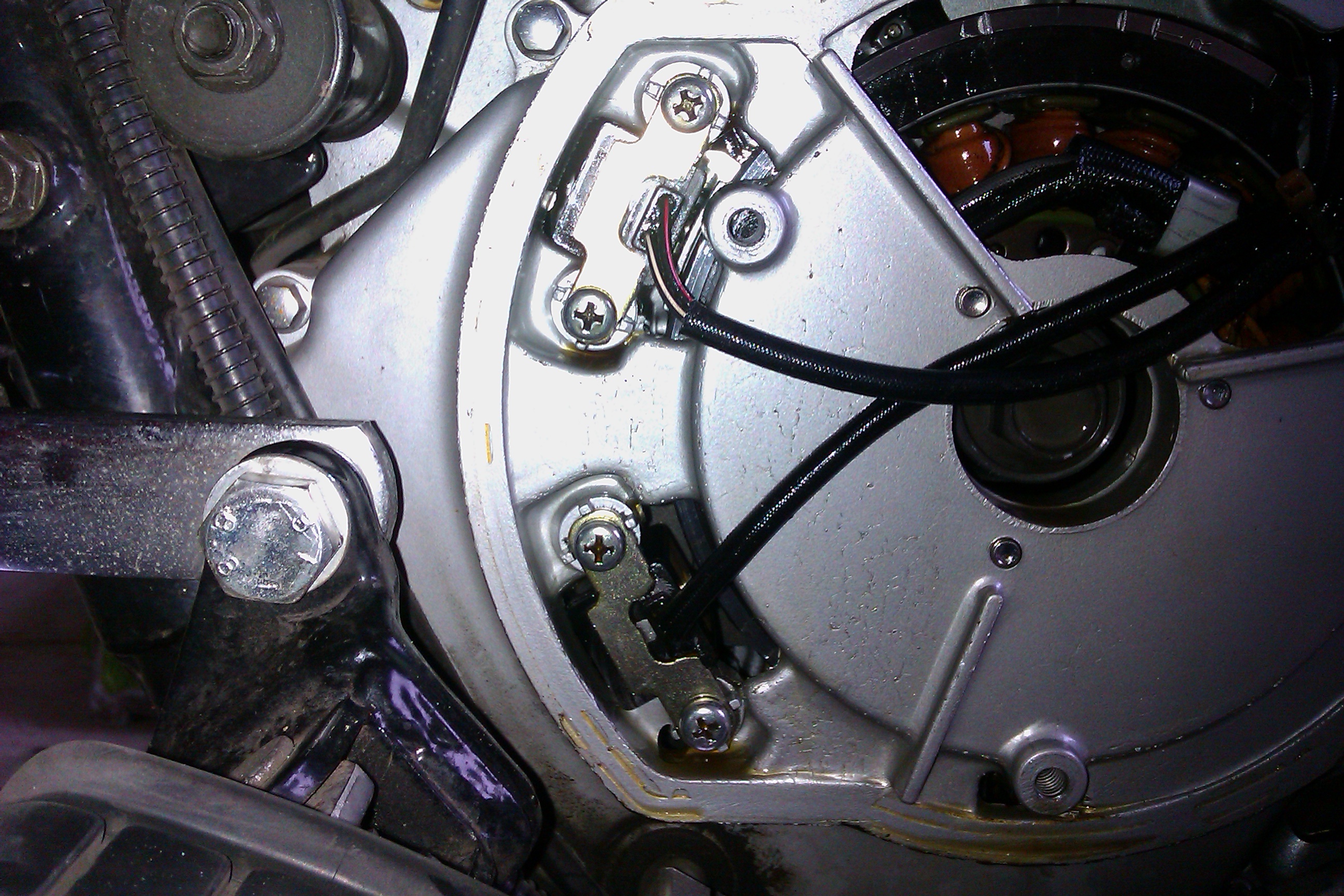 Here's a diagram of modifications made to the coil bracket courtesy of my drarwing skills and MS Paint. The upper hole represents the modification, and the lower hole is unmodified: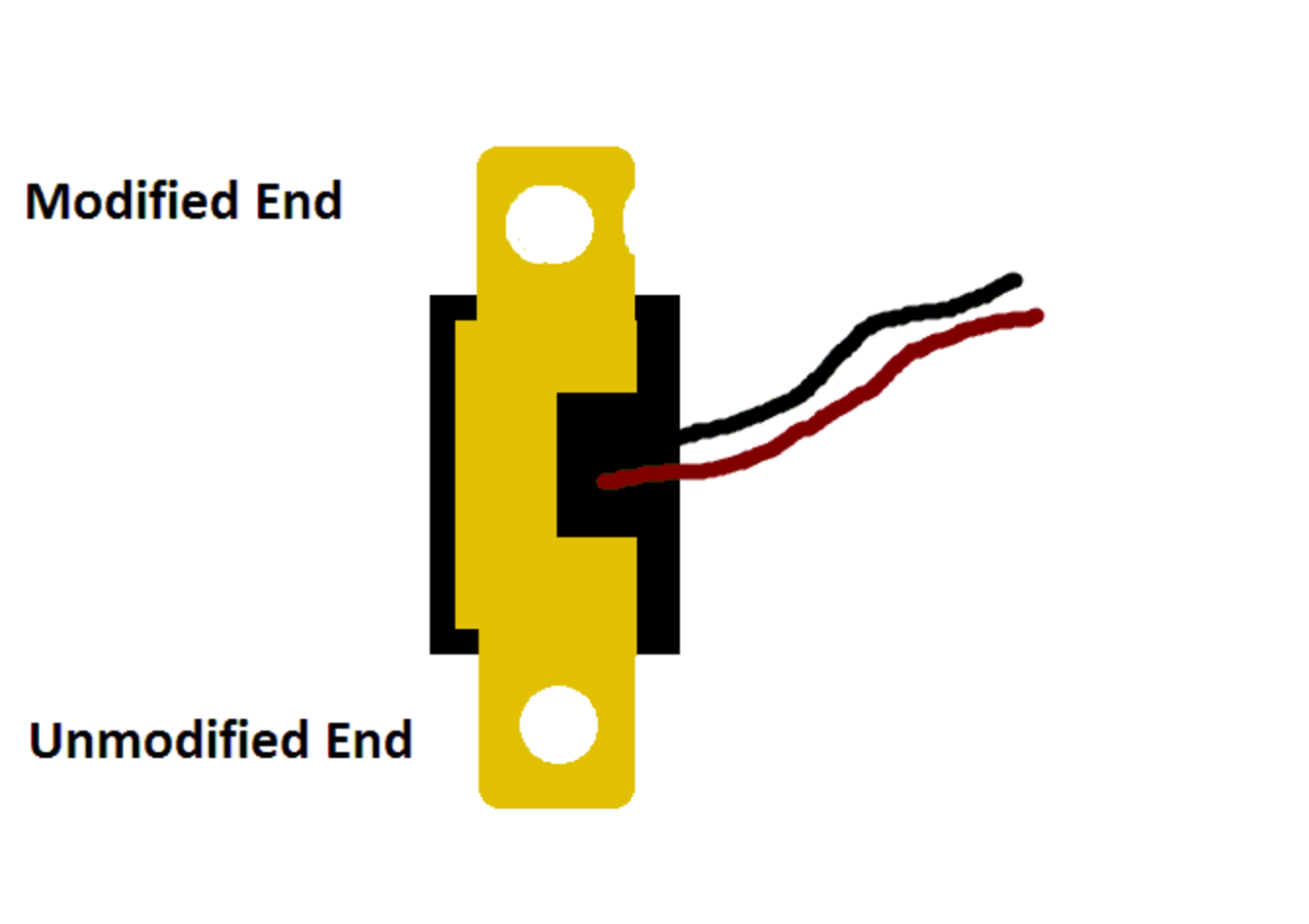 This is a close-up shot of the modified bracket. Notice the little space between the bracket and outer locating nub: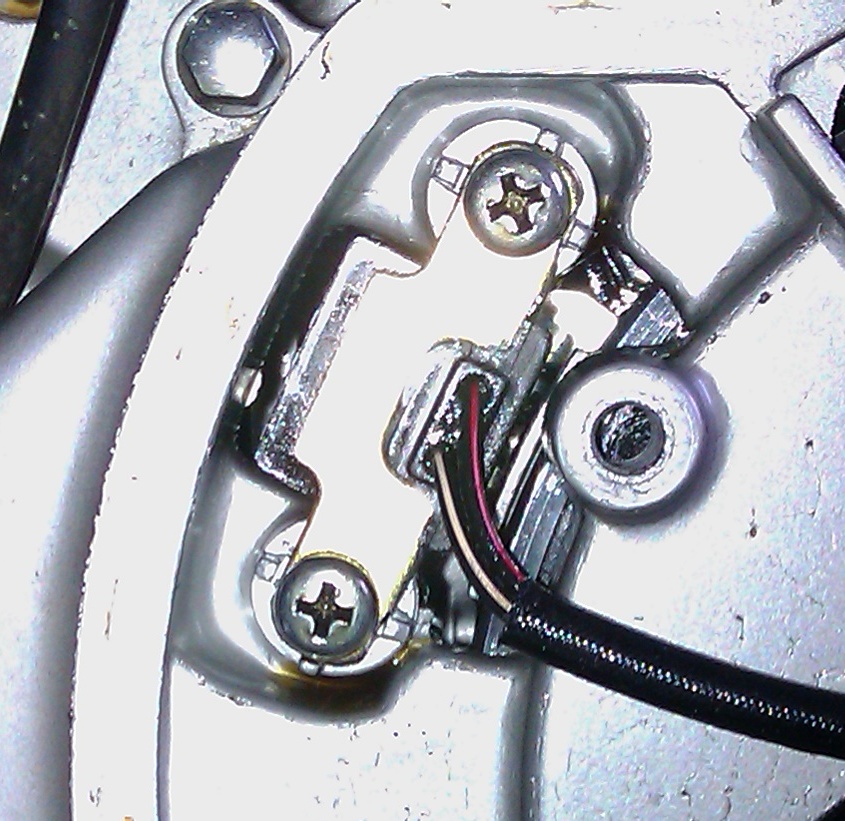 I set both coils to 0.020" as described in the text write-up and the difference was certainly worth the effort.
Reassembly is opposite of removal. Hopes this helps visualize everything. Total time involved was less than an hour...
Cheers,