Discussion Starter
•
#1
•
Hey folks!
Seems I have an oil drip. Not knowing so much about the engine parts, I took some pics. Now, it appears like oil is dripping from a region very close to the exhaust at the top of the engine. It drips out and lands on this bracket then down onto the lower parts. Seems to be coming from where the exhaust pipe on the left side of the bike starts.
Images are from the right and left side. You cannot really see the drip, but I just wanted to show the region. Hopefully someone can point me in the right direction for the problem and solution.
So here the arrows point to where I see oil trailing and the little bracket it is dripping onto.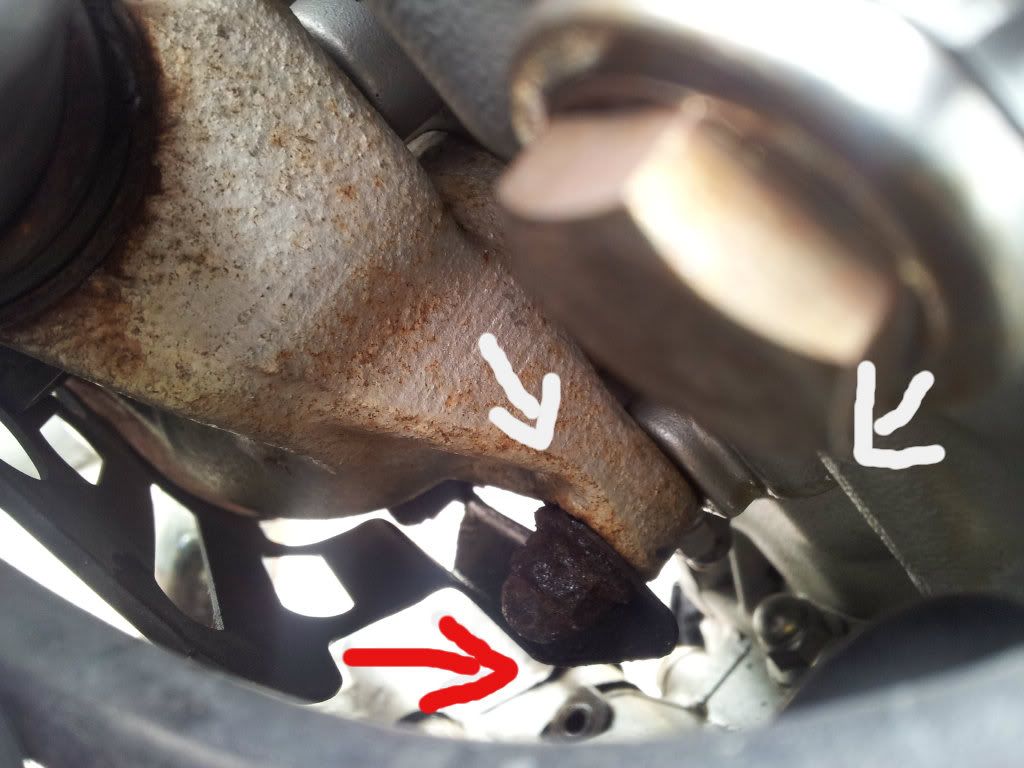 This is not the best image. Just showing where it is landing with the lower arrow and the top arrow indicating again that bracket.