Discussion Starter
•
#1
•
Rode my '01 in to work today. It was a great ride, especially 'cause all the kiddos are off on spring break. It was the first ride with the new Alaska Leather sheepskin pad. I love it. For those who want to know, it is the Pillion Type 1 Deluxe and it fits perfectly.
Here's the link:
http://www.alaskaleatheronline.com/servlet/the-9/Sheepskin-Motorcycle-Seat-Cover,/Detail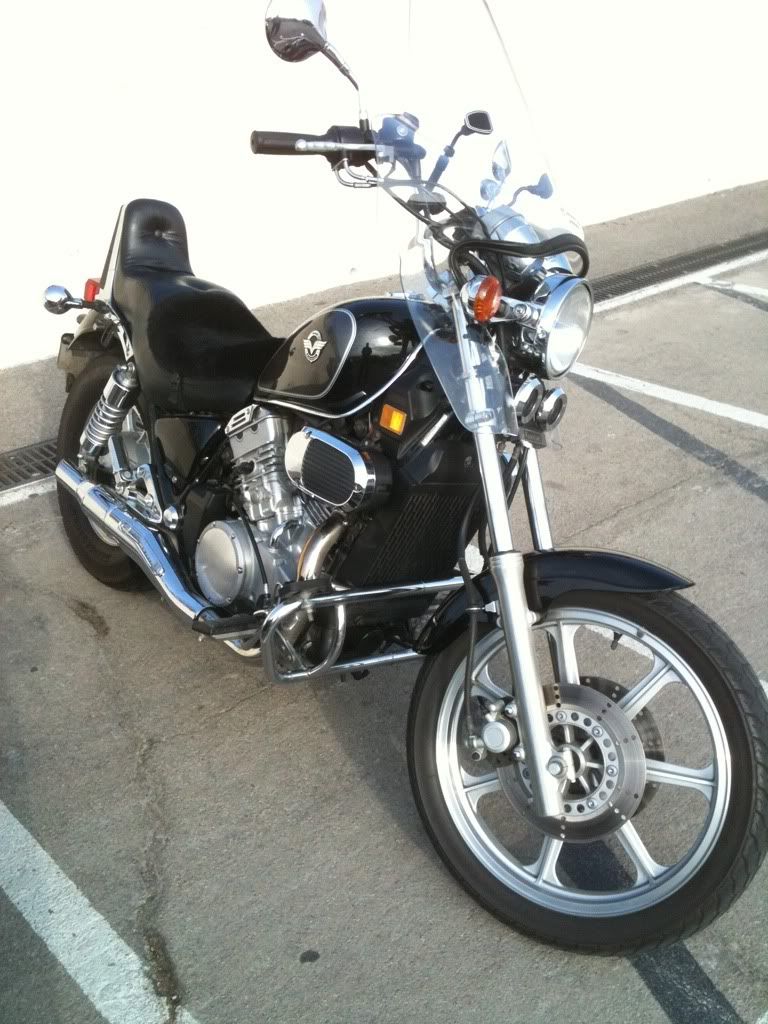 That's a National Cycle Plexifairing 3 windscreen.