tired of messing with these also. so I converted my acct's similar to kanuck's and man is it quiet now, $6.23 in parts and thats only cause I used chrome on some of them. been jumping through hoops trying to get the pics off my phone and camera but neither are cooperating tonight.
here is what I bought all quantites of 1
6mm - 1.0 x 40mm metric hex cap screw Chrome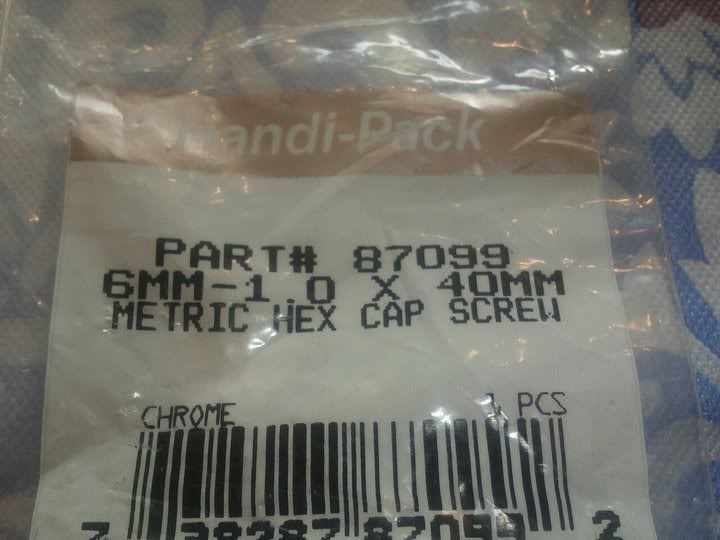 #12 x 5/8 bonded sealing washer or (neoprene)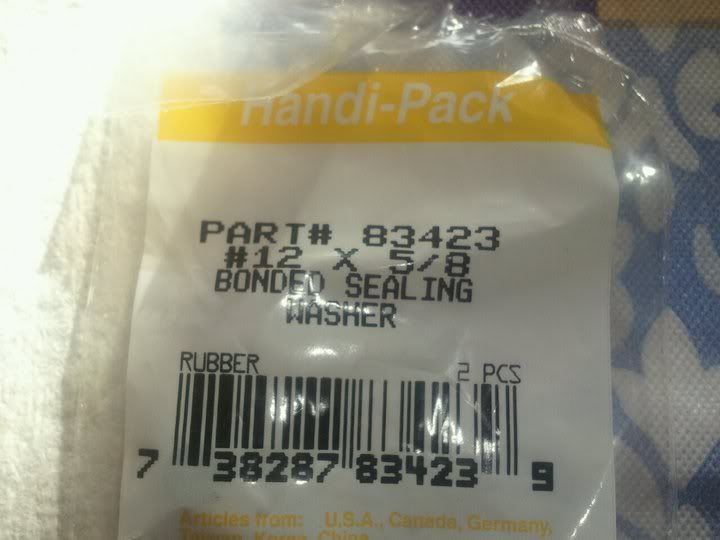 couldnt get pics to upload of these but also bought
5/16 x 3/4 bonded sealing washer (neoprene)
6mm - 1.00 locknut coarse, chrome
6mm - 1.00 hex nut coarse, chrome
remove capscrew from acct, relieve tension on spring and remove two acorn nut on housing and remove acct. also the metal tab from the oil line can be bent out of the way, bend the bracket only and do not twist the oil line. there is still plenty of support that you will not need to reattach it.
remove circle retaining clip and disassemble acct.
here are the parts I did not use.
cap screw, spring, small flat washer and larger metal spacer.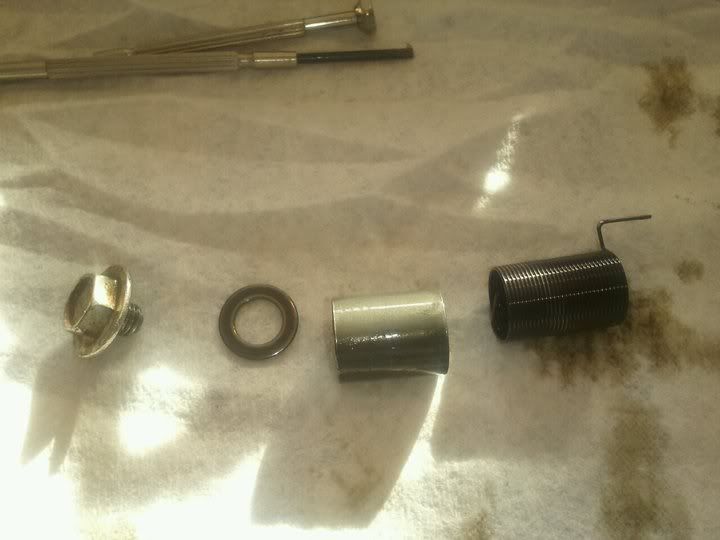 next take the threaded bolt with screwdriver slot in end and screw all the way into plunger, insert into acct housing and replace retaining clip.
then assemble hardware onto the new 6mm - 1.0 x 40mm capscrew in this order, nylon locknut, then hexnut, #12 x 5/8 neoprene washer and finally the 5/16 x 3/4 neoprene washer.
make sure orings on each side of mcct housing is in place and thread the whole assembly into mcct housing about 3/4 of the way. put mcct onto bike, you'll want the plunger in place and the new capscrew in enough so the housing will not lay flush on the engine. slowly back off the screw just enough so the housing lays flat against engine and put on the acorn nuts on the housing, finger tighten the new manual bolt and spin hexnut down snug.
start engine apply a little more or less tension till you like the way it sounds and tighen hexnut, when you have it where you want it tighten the nylon locknut against the hexnut to secure it in place. this whole process took about 20 minutes and 6 dollars for 1 mcct.
finished product
did not leak one bit and I'll let you know as I get some miles on her how shes holding up but right now she is purring like a kitten!