Discussion Starter
•
#1
•
So back on March 12th I was out on a group ride. We were riding VERY spiritedly: I had it pegged at about 105. All of a sudden I had a loss of power. Pulled to the side of the road, and as I slowed the engine died. Started it back up and there was a terrible sound in the front cylinder. Tried to limp it back to civilization, but didn't make it very far before there was a loud thud/crunch and the engine seized.
Since then, I hadn't gotten around to finding out what the problem was, simply because I just didn't want to know/see how bad the damage is.
Well, I finally started taking it apart this week. And it's just as bad as I feared.
Drained the oil and found a lot of metal flakes in the oil screen. That's a bad sign: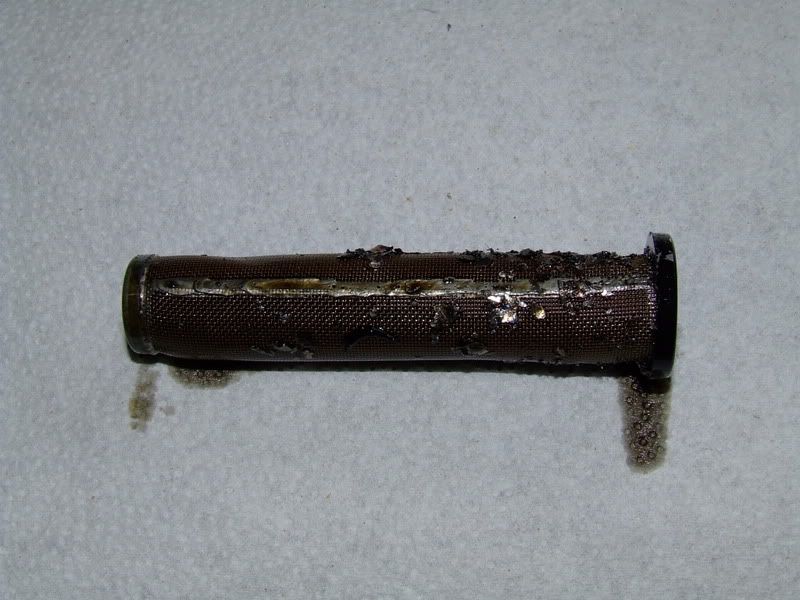 Got the engine out (God it's such a pain in the ass to remove the engine!) and took off the valve cover. Immediately saw that two rocker arms were not on their valves. Not sure if that happened before or after I removed the engine.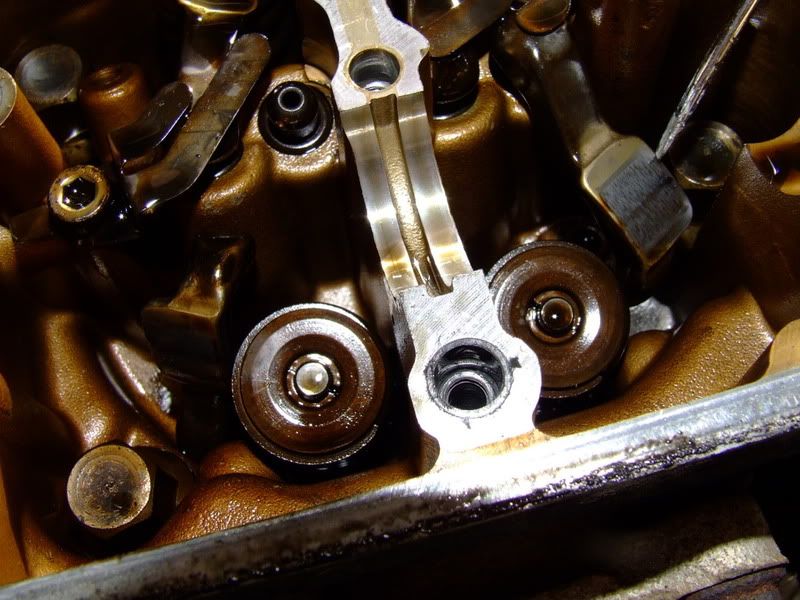 Pulled off the cylinder head, and the badness is immediately obvious: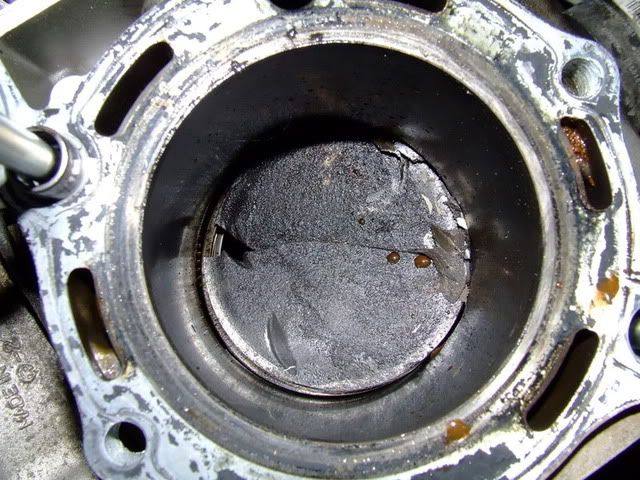 Get the cylinder off, and it's even worse: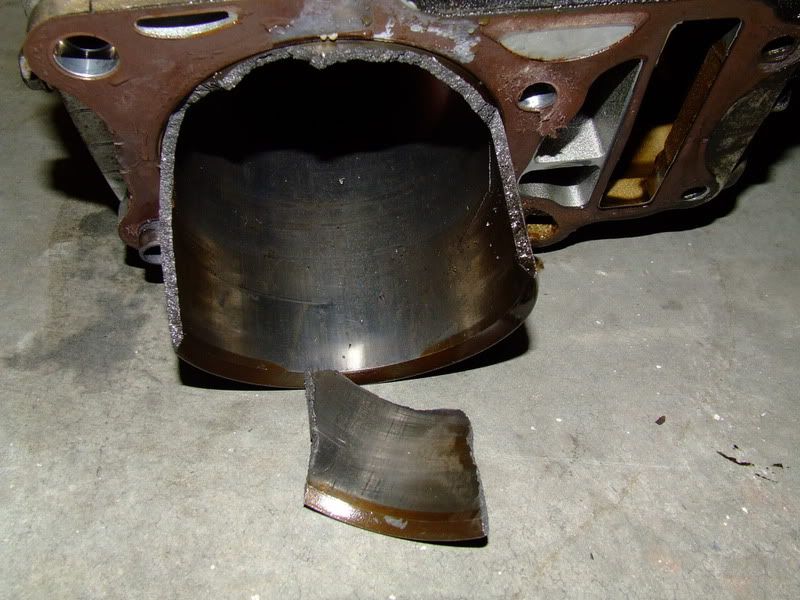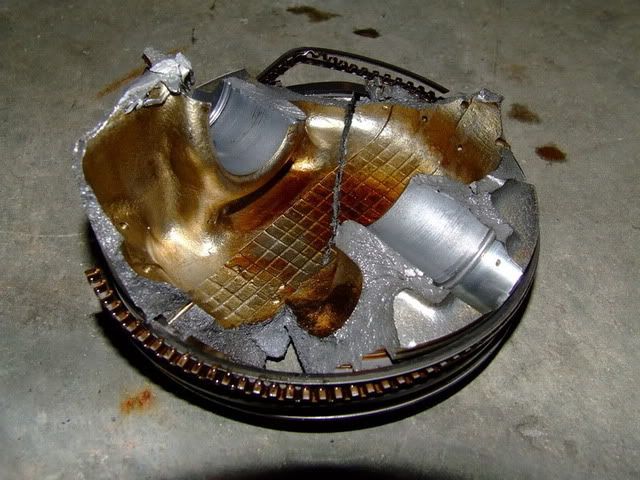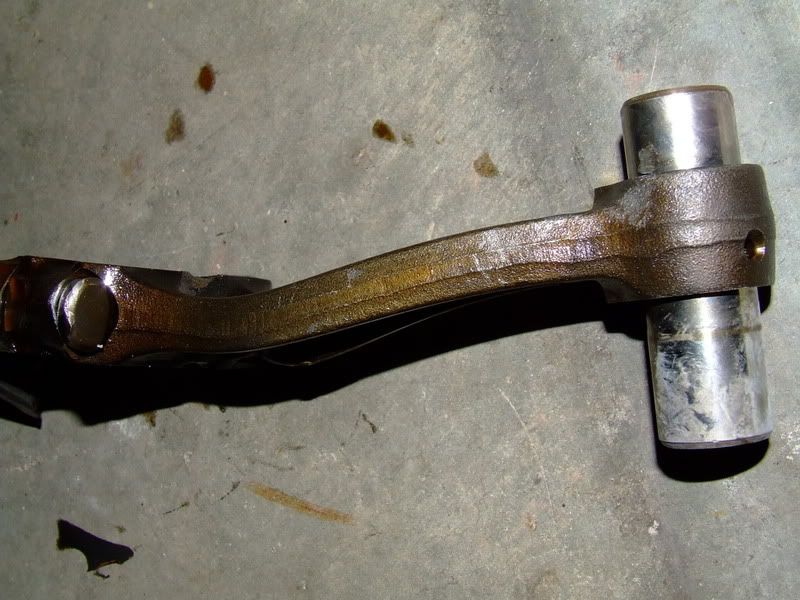 Plenty of metal pieces down in the bowels of the engine too: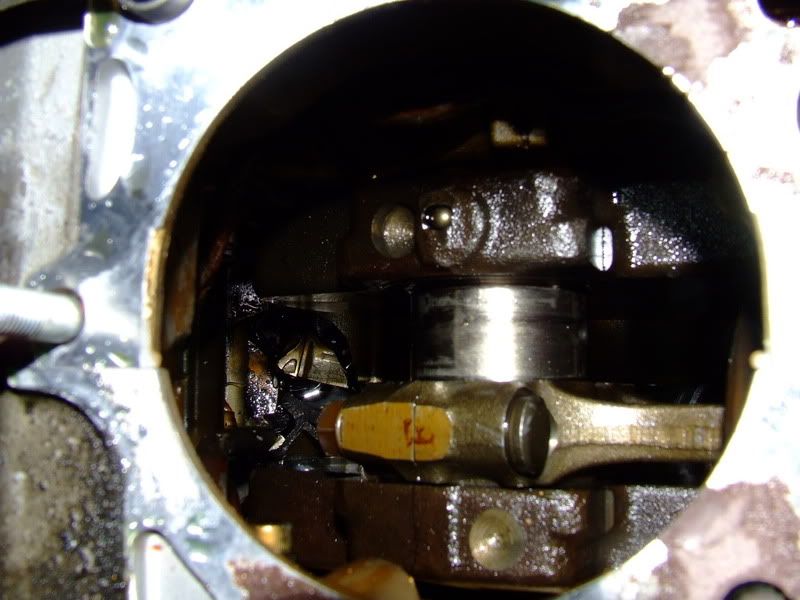 Looks like I've got my work cut out for myself to get it going again. But I know I can get it done. Just a matter of time, money, and effort. Worst part is that I'm off the road during the prime riding season. Sucks.
I'll update with more photos as I keep going.