This is my first attempt at a step-by-step, photos included, on how to do a mod on a VN750.
I have an '89 VN750 that I just got back a couple of weeks ago from Lance (the Super Georgia Mechanic, here on the boards). Since I have kids, and can't afford the time to get lost, I wanted a GPS. My search is documented in this thread:
http://www.vn750.com/forum/showthread.php?t=14324
I soon discovered I'd need a 12 vlt Cigarette Outlet to power said GPS. That thread is here:
http://www.vn750.com/forum/showthread.php?t=14377
I've completed this mod, and it works great. I figured there might be someone else out there who could benefit from what I did...so I thought to photograph it step by step, and will post it here, now.
1. Buying the parts needed. Firstly...buy your GPS. I selected a refurb Garmin nuvi 255W for only $99 at Tiger Direct. Looked brand new, out of the box, and I was able to update it to the latest (2010) maps. Next, get a motorcycle mount for it. I suggest RAM Mounts. Here's a link to the one I got (2 parts, the GPS mount and the Handlebar mount):
http://www.ram-mount.com/SearchResults/tabid/38/searchBy/WizardResults/criteria/ignored/Default.aspx
PHOTO: The Garmin nuvi 255W: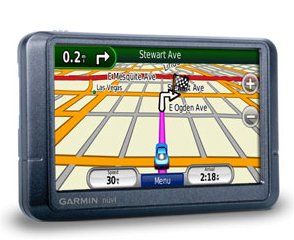 PHOTO: Ram Mount for Kawasaki Vulcan 800 (they don't list 750, but it is the same):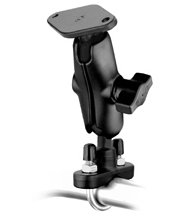 2. Buy the 12vlt Cigarette Outlet (all weather), SAE-2 extension cable, heat shrink tubing, and black zip ties. If you do not already have a battery tender with the pigtail attached to your battery, you will need to buy that too (it is what connects to the battery, has a fuse on one of the wires, and has an SAE-2 connector at the other end).
PHOTO: Parts needed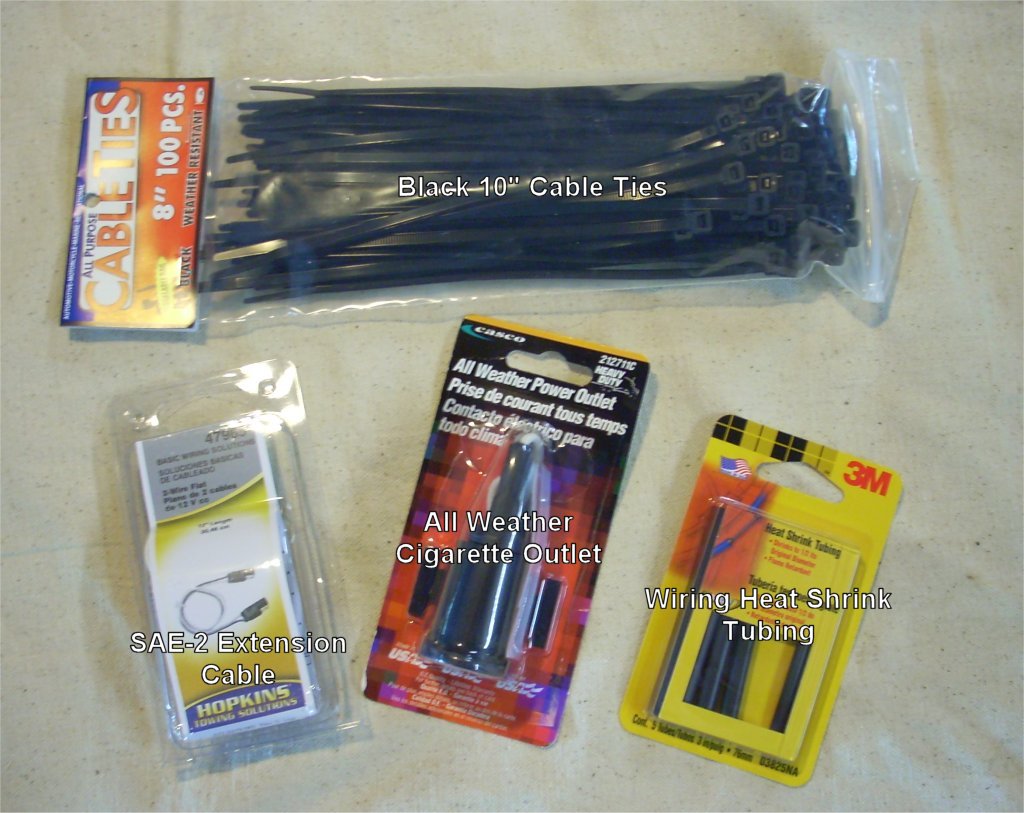 2a. If you don't already have a Battery Tender Pigtail installed on your bike, you can get one here for about $10:
http://www.shop.roadcaptainusa.com/product.sc?productId=33&categoryId=4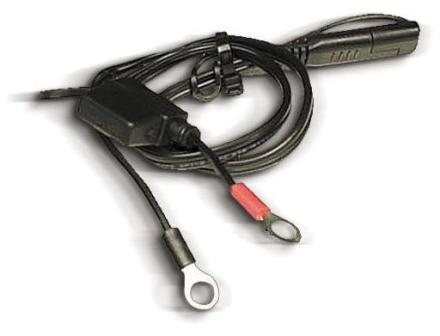 3. Open the packages and lay out the Cigarette Outlet and the SAE-2 extension cable. Note the SAE-2 cable has a connector on both ends...so if you bugger one up, you can use the other.
PHOTO: Cables laid out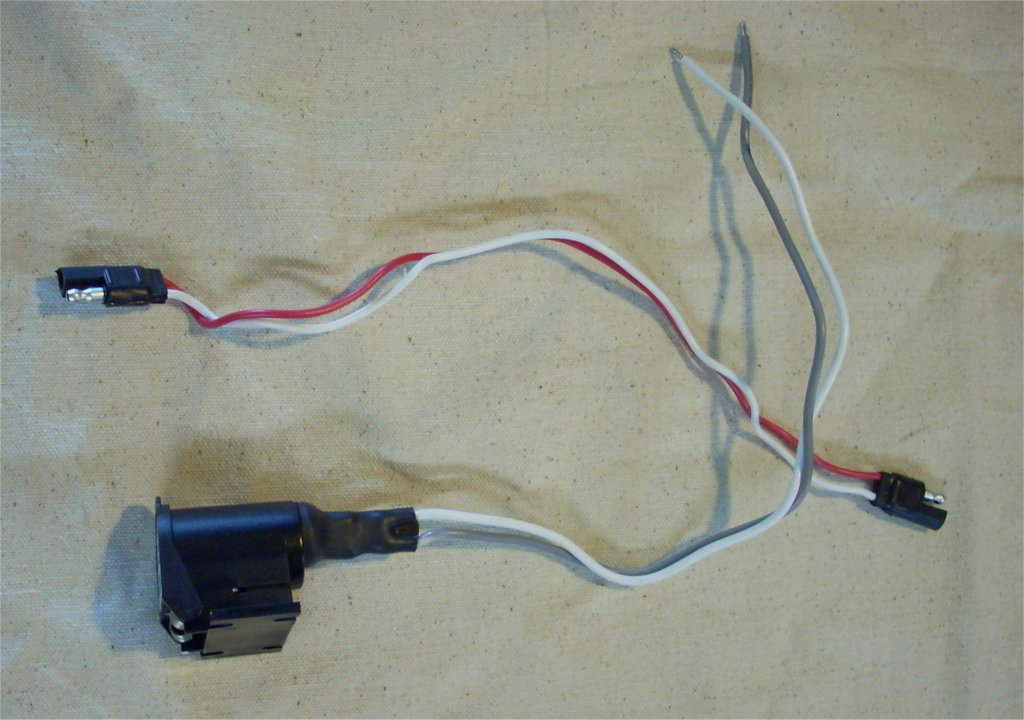 4. Using wire cutters, cut the SAE-2 cable in half, and strip the ends off the wires.
PHOTO: SAE-2 Cable prepped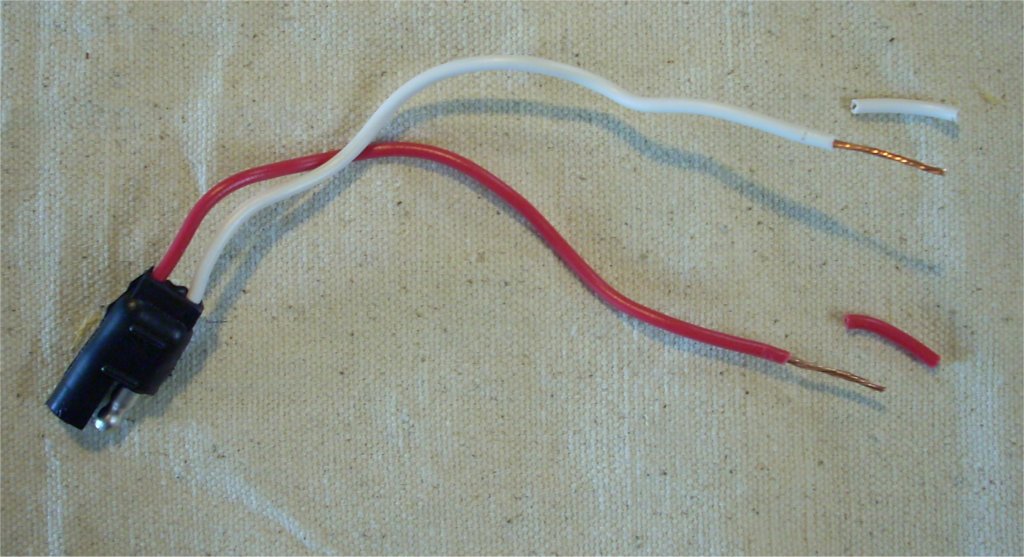 5. Strip the ends off the Cigarette Outlet wires.
PHOTO: Cigarette Outlet prepped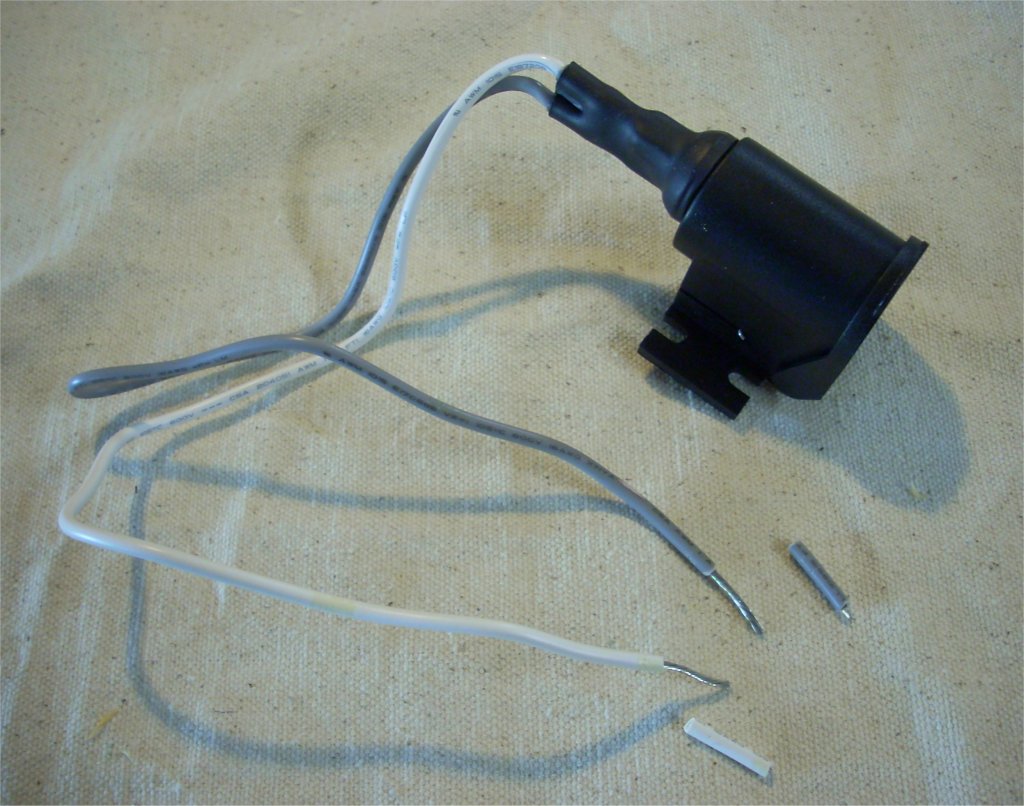 6. Slip on the heat shrink tubing for the wires. I put the small diameter tubes with one on each wire, and the bigger diameter one over both wires, one on each end. Then the biggest diameter tube at the ends to prevent water from getting into the connectors on either end.
Then, connect the wires to the correct colour, and twist them together. Then, using a soldering iron, you solder them together to make a good, permanent connection.
PHOTO: Wiring harness soldered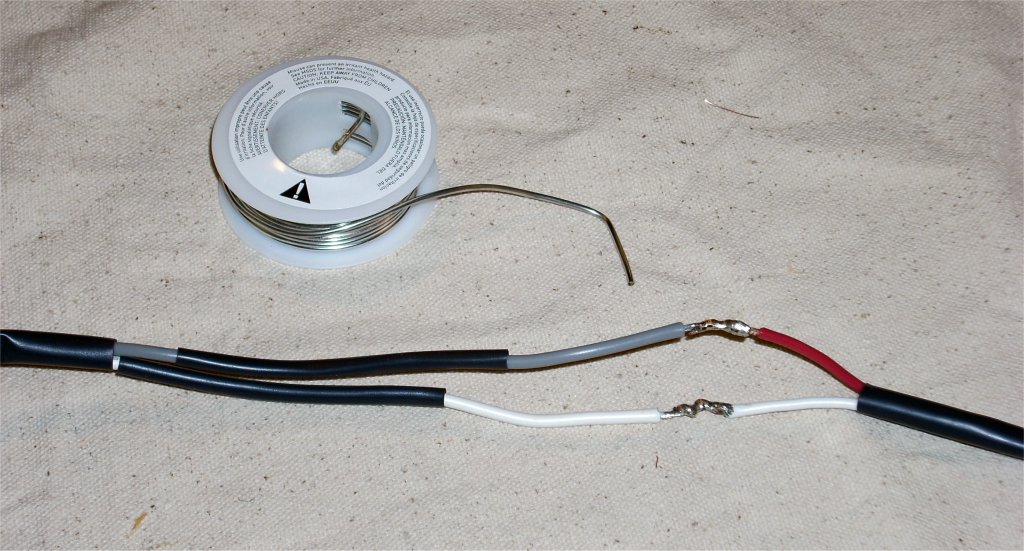 7. Take a voltmeter and set it to check for continuity. Make sure everything is working right before you shrink the tubing.
PHOTO: Testing with voltmeter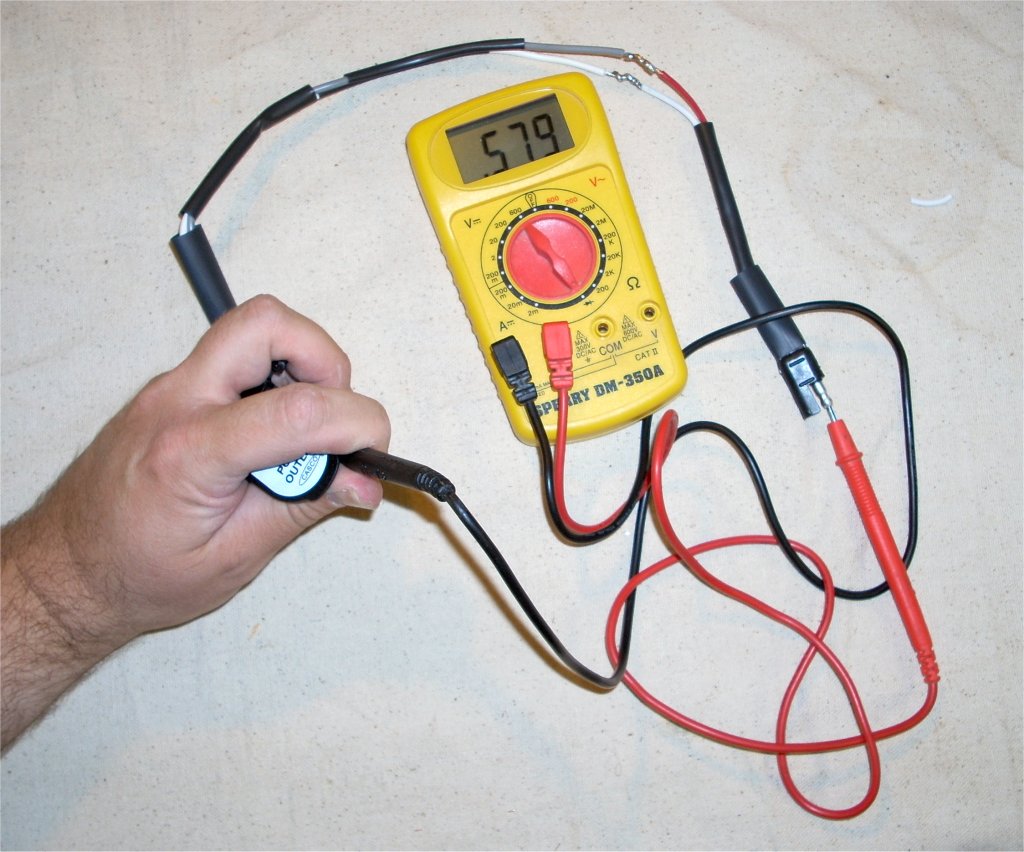 8. Using a hairdryer, heat gun, or torch (I used a cigar lighter / torch), shrink the heat shrink tubing after sliding them over the soldered points. First the individual wires, then the bigger ones over that. This will prevent moisture from getting in there, will keep them connected, and won't come apart like electrical tape.
PHOTO: Finished wiring harness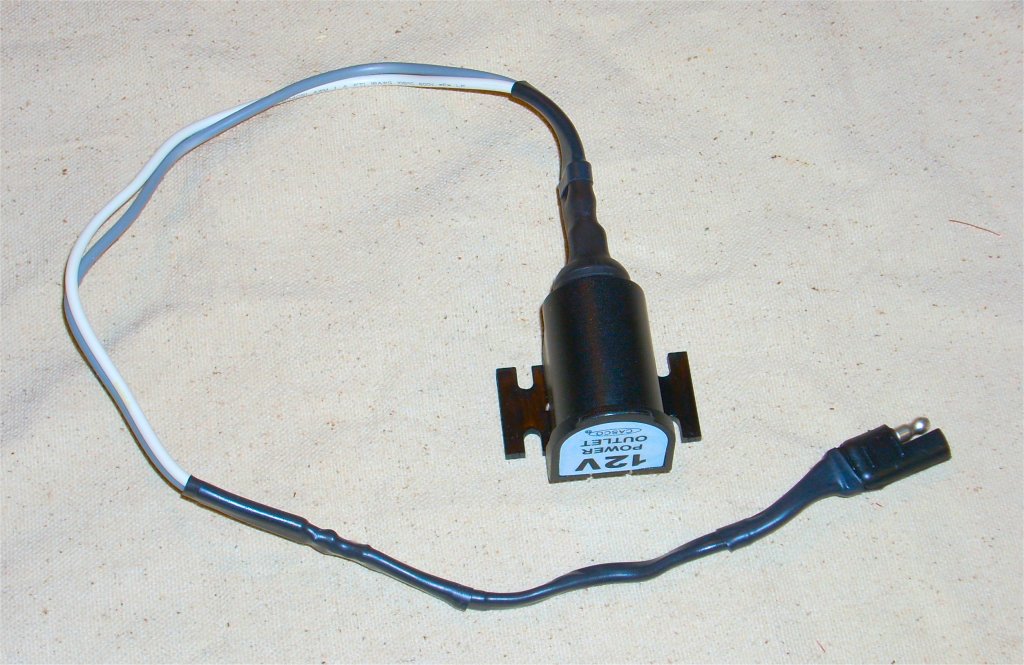 .
.
.
*EDIT*
(4/24/2013): Another user found a cigarette adapter already connected to the SAE-2 "pigtail" connector on Amazon. Link is here:
CLICK THIS LINK
.
.
.
(DUE TO LIMIT OF 10 PHOTOS PER POST, CONTINUED IN NEXT MESSAGE)