Well, my coolant froze over the winter...
The freeze plug popped out and The coolant all came out. After popping the plug back in, I filled it up with radiator flush and water to find any leaks... the frozen coolant had pushed out at most of the hose/metal tube connections, in addition to the radiator connections.
Freeze plug: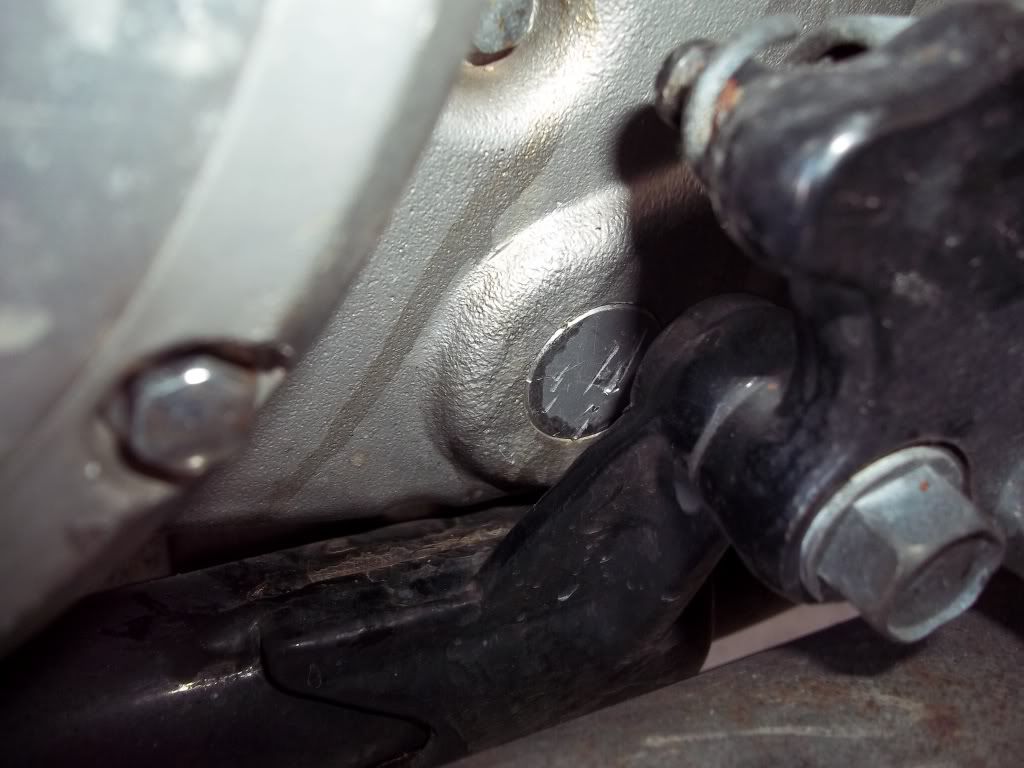 Looks like the chrome coolant tube in between the cylinders on the right side of the engine had the 'o' ring pop off and is leaking. The tube on the back of the front cylinder also popped out and is leaking: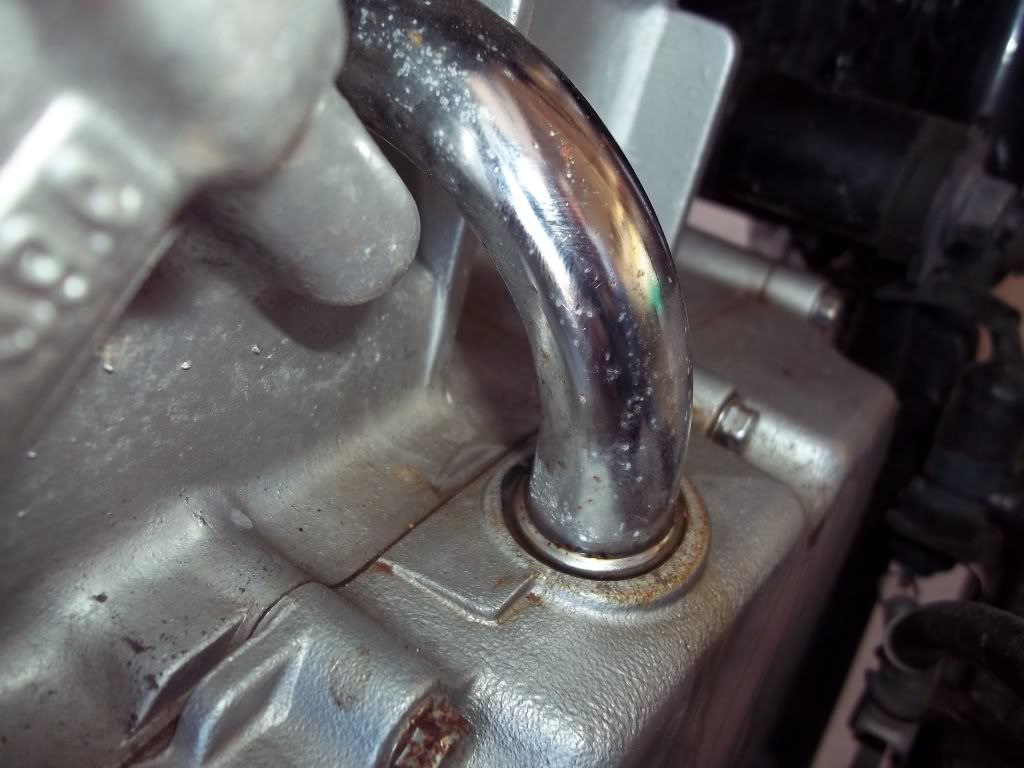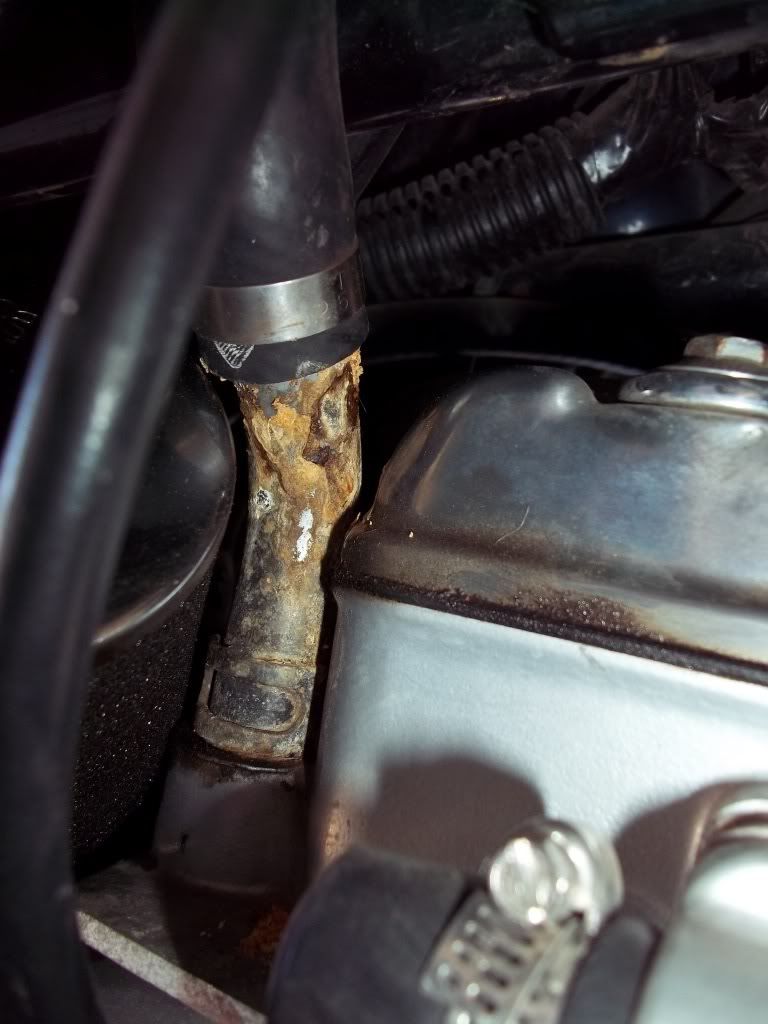 the radiator is fine, I will have to clean off the hoses and tube connectors though: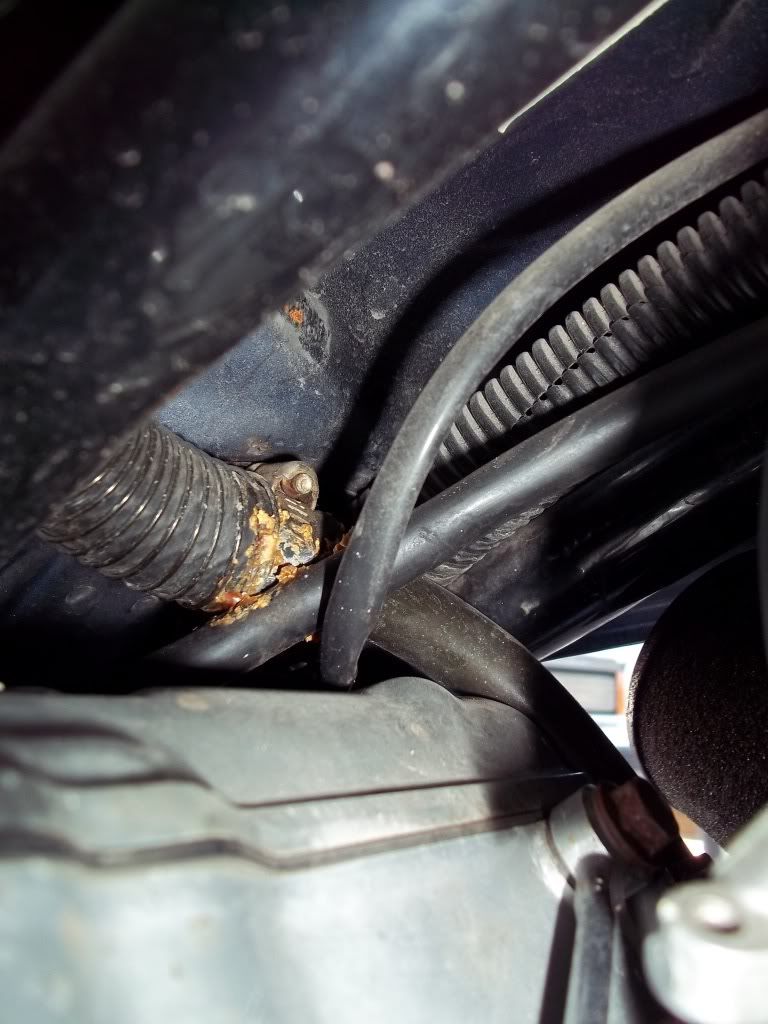 Anything else I should be worried about or looking for? How do I replace the 'o' ring in photo #1? Still looking for my Clymer...
I am at a loss for words. I thought my Dexcool was all set.. I had a 50-50 mixture, but -20*F temps must be too cold. The bike runs well, but needs a little TLC... no coolant in the oil- I changed that to check after going for a 15 mile ride.