Been chewing on windshield lowers for the last week or so, and finally figured it out yesterday at work... :smiley_th
Started looking at the Memphis shades lowers. First, I was a little irritated at the price of their hardware kits. Then, I realized that I had a tinted National Cycle windshield, and the chances of the Memphis "Solar" lowers matching the windshield didn't seem likely. Next, I looked at the National Cycle lowers - chrome, cool! $145 !?! Not cool. Back to the drawing board I went. Did some digging on the various other forums and saw several folks to went the DIY route like Lance & Kanuck, and several others who found ways to adapt the Harley 58121-85B Wind Deflectors. I really liked the way the chrome looked, the shape of the pieces, the price wasn't ridiculous, and there's a Harley dealership locally.
So, with a bit of confidence in yesterday's conclusion about mounting the Harley lowers, I toodled off to the local scrapyard for some 1" angle iron. Settled on 1/8" thick angle, had the guy whack off a couple 10" long pieces, and away I went.
The first one took a little over an hour to cut, fit to the bike, & whatnot. Then the little one & I headed off to the Harley dealership. That was...interesting. First time I actually stepped foot into a Harley dealership. I was kinda looking for lightning bolts when I reached for the door handle, but alas, I escaped unscathed with parts in hand. Was kinda entertaining, they were having a motorcycle rodeo in the parking lot, and we watched a few of the slow races.
With the lowers at home, I got the two mounting holes figured out & drilled. Replicating the other side with a pattern in hand went a whole lot faster. Primer & paint were interspersed between various trips & breaks, and the last trip was to the local hardware store for the mounting hardware - $15 for 4, count 'em FOUR, stainless button head cap screws, acorn nuts, flat washers, and lock washers. That part pissed me off, but galvanized wasn't going to cut it...
The upper mounting hole was a tight fit with the screws coming through from the inside, and in retrospect, I should have just went with hex head screws instead of the cap screws, but hindsight continues to reign victorious.
All mounted up, here's how she looks now: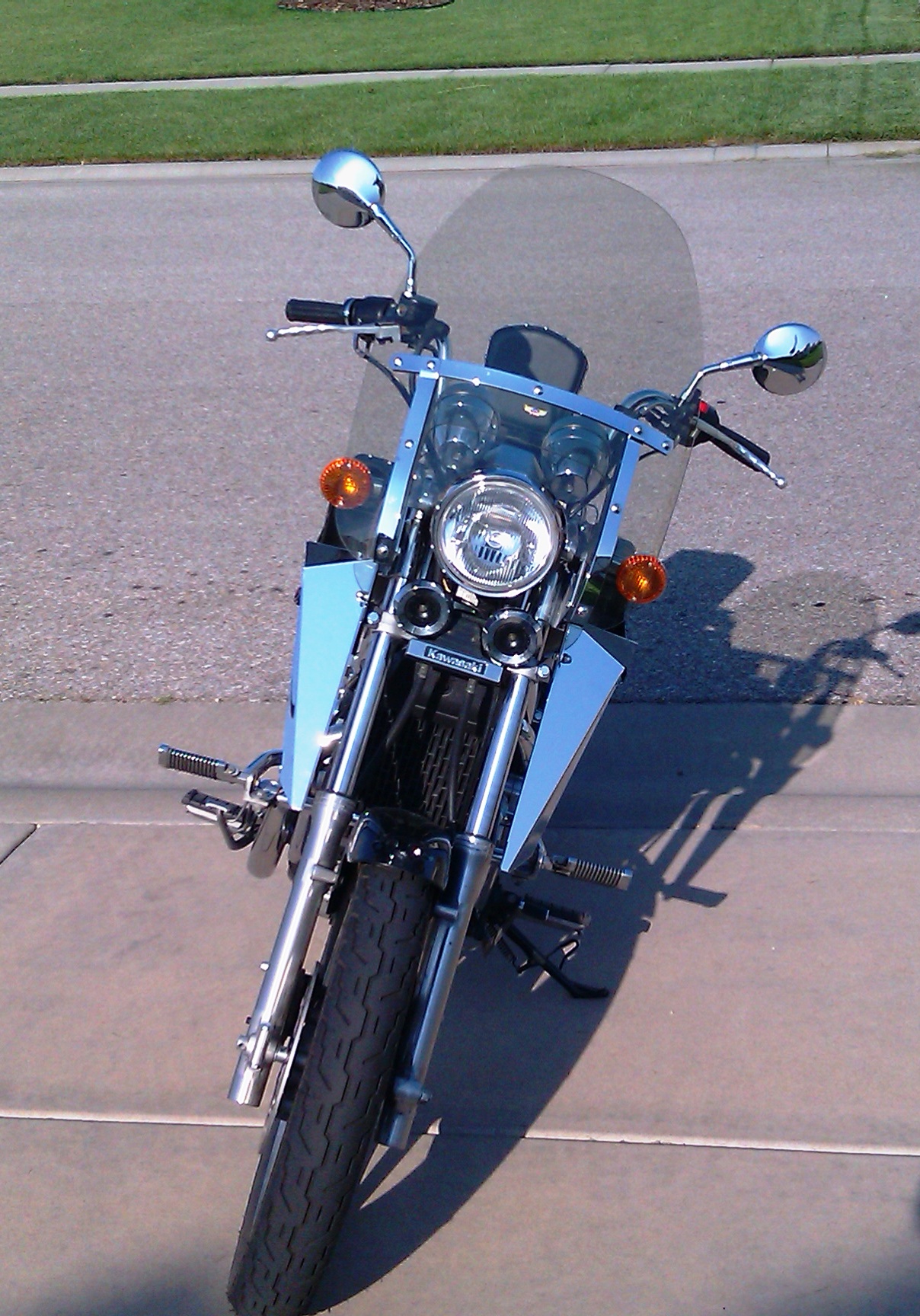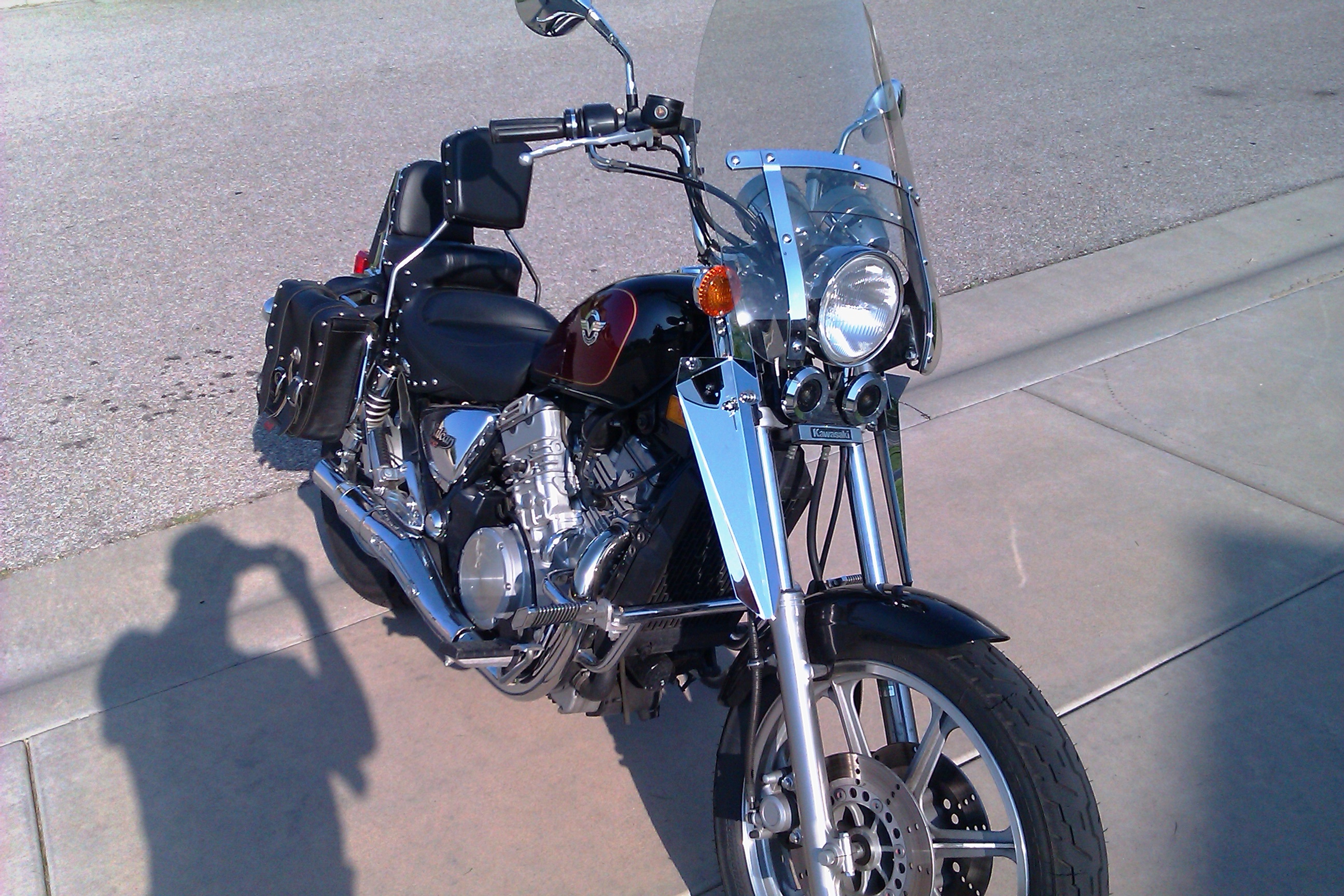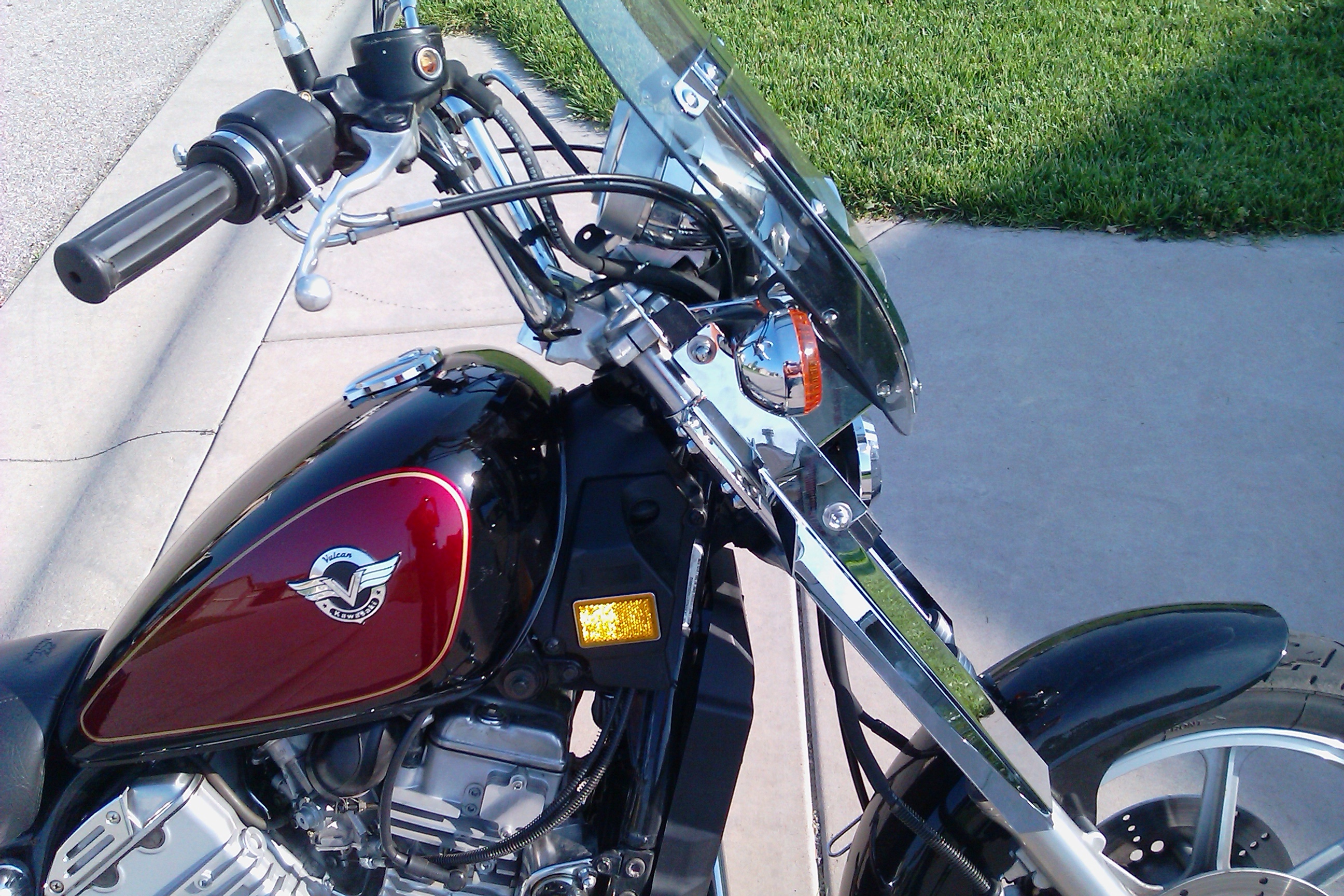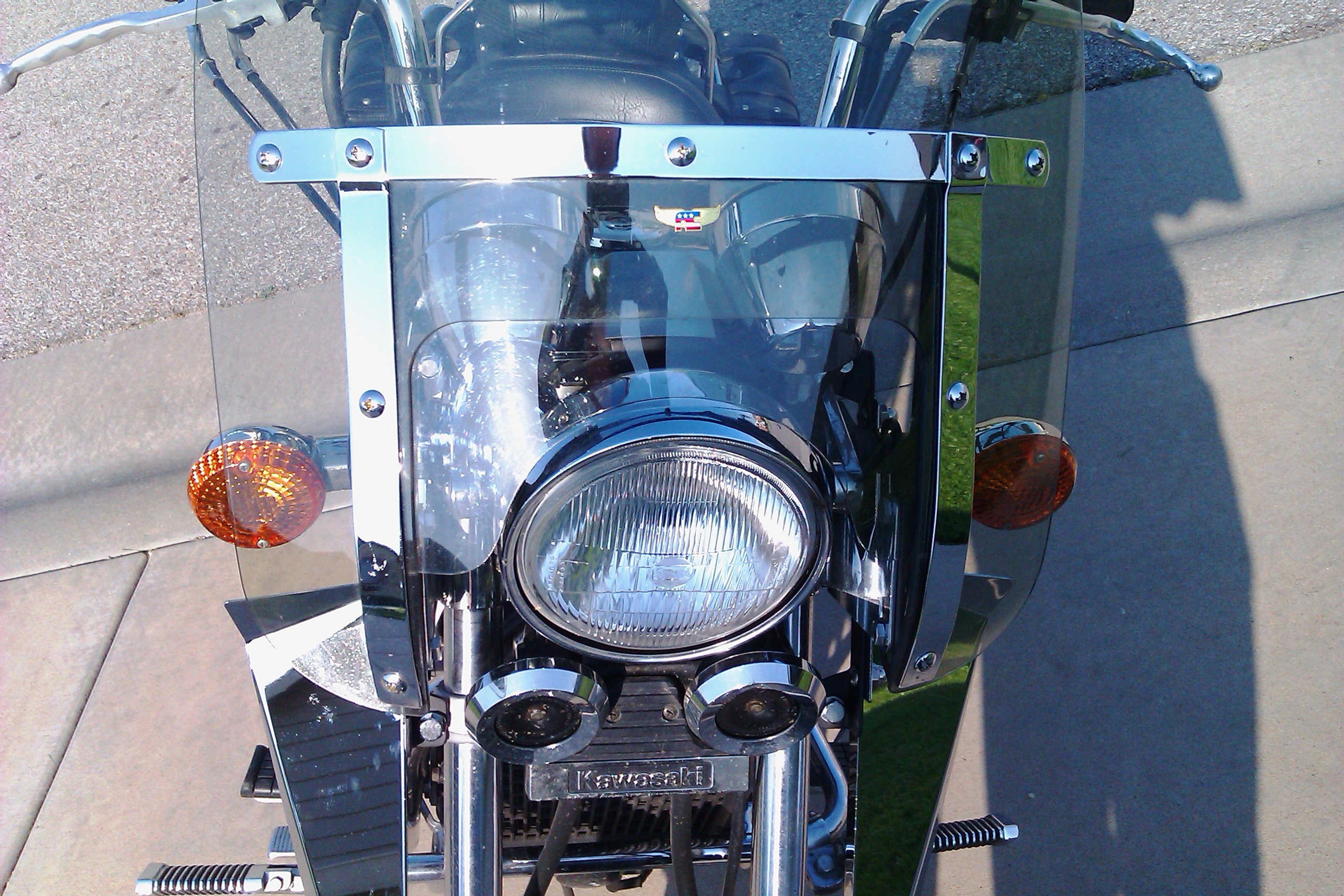 Definite improvement in buffeting and totally worth it. Between this and the Pro-Tac backrest, I might actually get dad riding the old girl again!
All rolled up, including gas to the various shops & so forth, ended up coming in under $100 for this project. I'd say that makes for a darn good Saturday...
:beerchug: