Took way too many trips to the hardware store, but finally got the givi's installed. A big help was
this thread
by Wall.
Ordered N150 Wingrack II supports, Givi Monokey E-21 bags, and the stock Kawasaki saddlebag supports. Ordered the Kawi part from the local dealer, got the wingrack and bags from
www.twistedthrottle.com
. Had no problem with them, except they never emailed a shipping tracking number, as their website said they would. Took about a week from order placement to when the boxes arrived.
Had a big problem installing the Kawi saddlebag supports, as the screws for the turn signals and helmet locks were all on WAY too tight. Eventually had to drill them out. Once the old screws were out of the way, getting the support in place was easy.
Then came the hard part. How to install the Wingrack on the saddlebag support? The top bolt was easy, just used one of the support bolts, done. However, the bottom was harder. One of the bolt holes in the wingrack JUST fit in the bottom corner of the support, with NO room to spare. Wound up using some plumber's tape and a 1/4" bolt to make the attachment.
The last bit was connecting the turn signals. The wingrack signals ended with a non-compatible connector. Easy, just snipped it off and soldered on the old Kawi turn signal connectors. One thing I should have done is shorten the cable; the wingrack turn signals have about a yard of cable (as befits a part used for many different bikes). Should have cut about a foot off the cable so there wouldn't be as much loose cable looped under the seat. Ah well, can do that anytime, if it ever becomes a real problem.
Now, some pics.
The final version!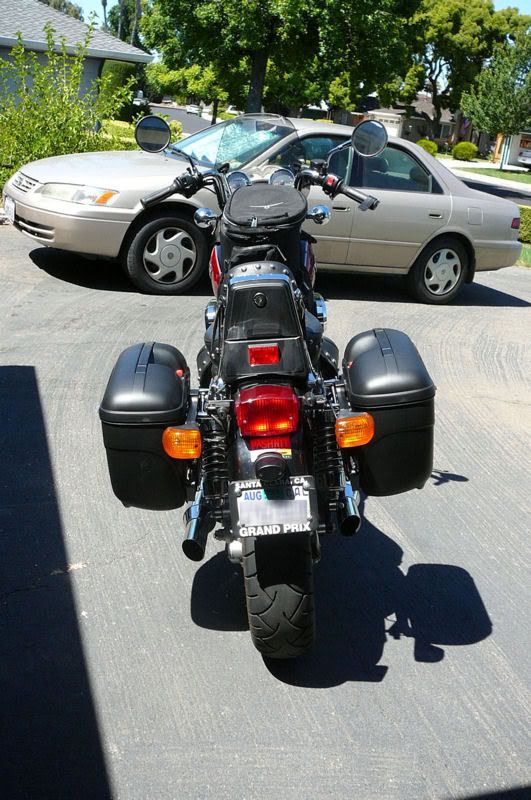 Lots of storage space. No more relying on just a tank bag and backpack!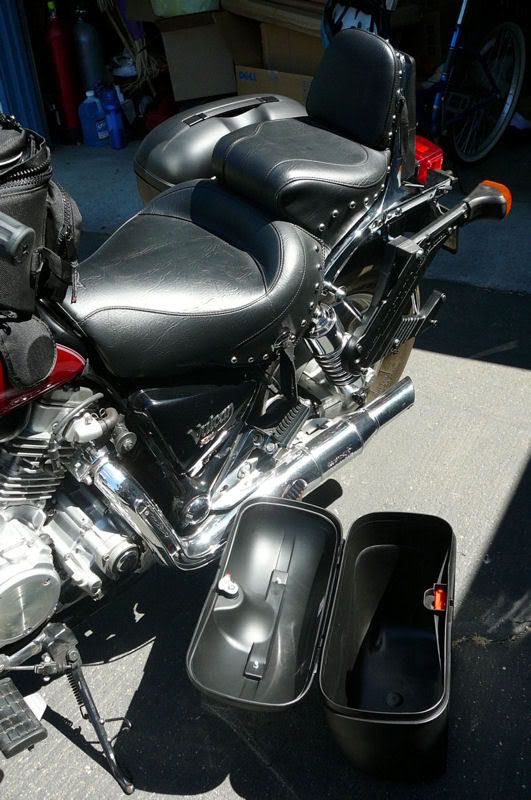 The wingrack. Note bolt attachments on top and bottom.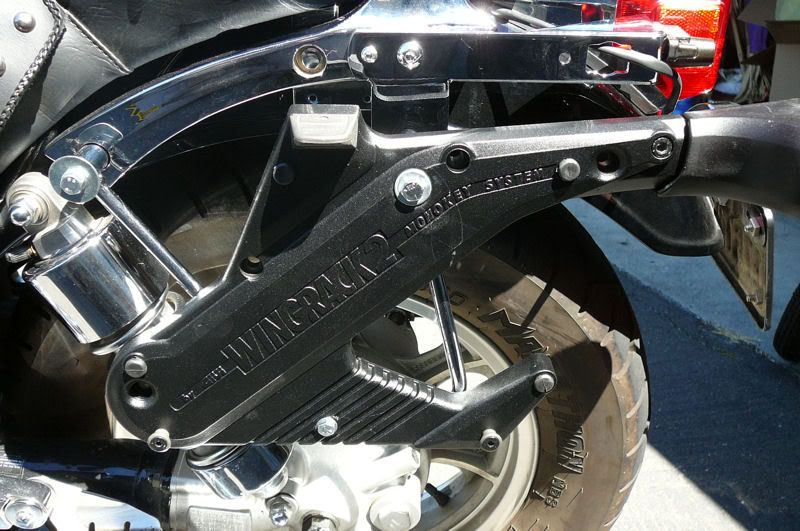 Bolt from the inside. See how it JUST fits in the corner of the saddlebag support.
Another view. Used 3 washers per bolt total, one on the outside, and 1 on each side of the plumber's tape.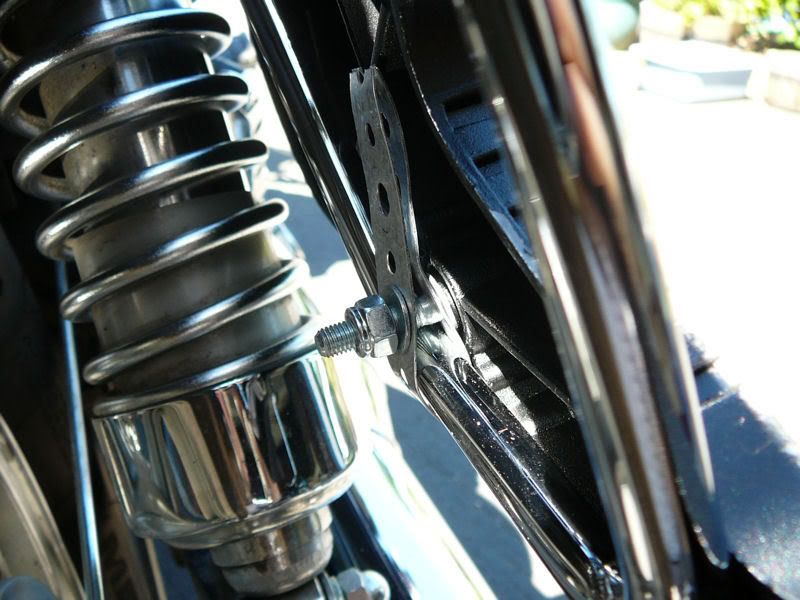 Got a little concerned about shock clearance, it's very close but the wingrack does clear the shock.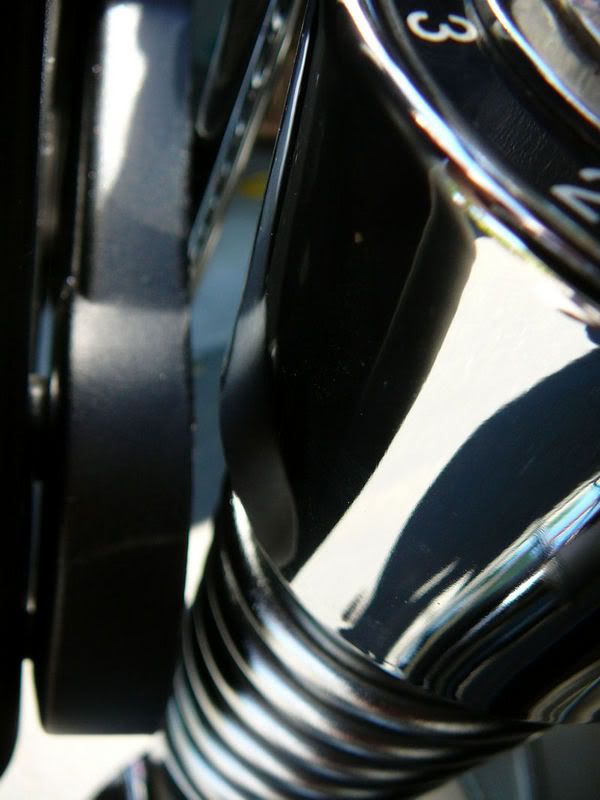 Inside view of the top of the wingrack. Note the connection to the saddleback support, and how the turn signal wire is routed through the saddleback support extension hole for the turn signal.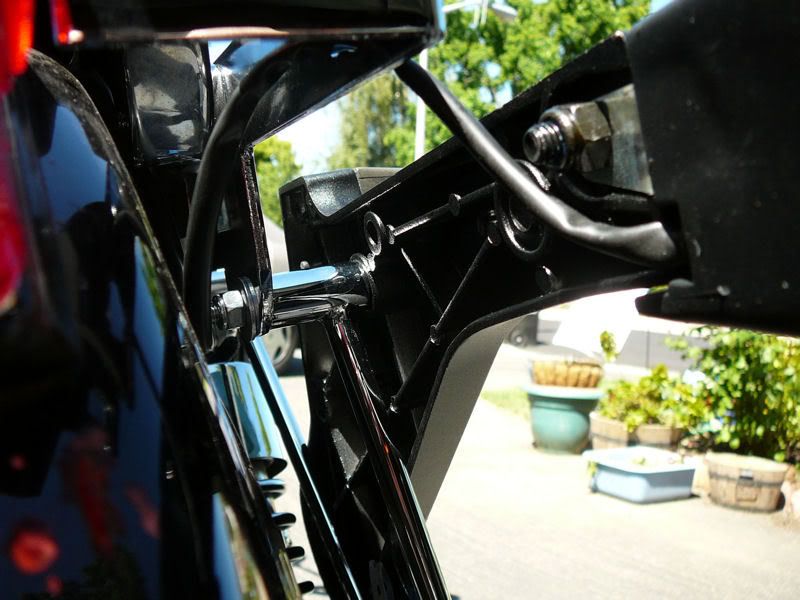 Pic from the other side, showing wire routing, and where the helmet lock got repositioned.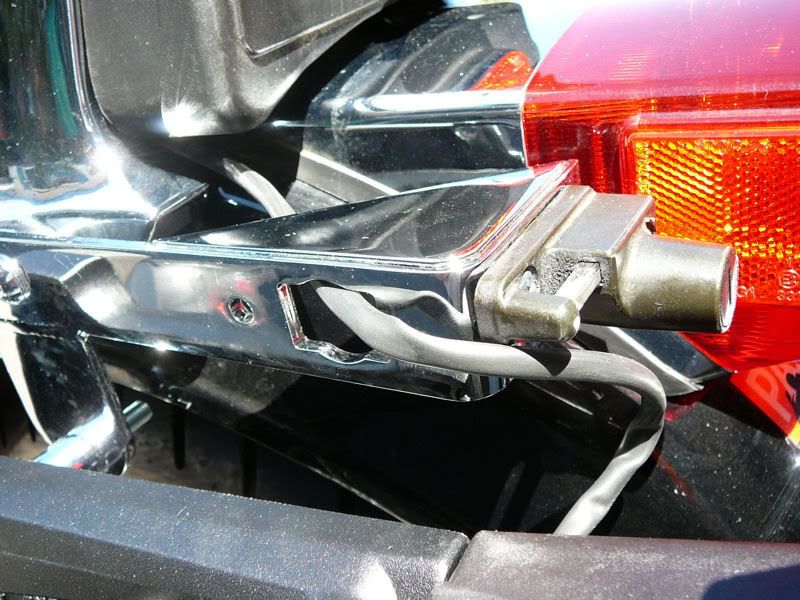 Hope these pics help, if someone here ever does the same.