Got the common gas cap problem yesterday, bike would bog down. Rode the bike with the gas cap open and problem resolved so I cleaned the gas cap and no more problems. I took pics to help anyone with a similar problem.
Pic 1: Gas cap with cover removed. Under the large brass ring are 5 little springs. I left them in place but don't loose them!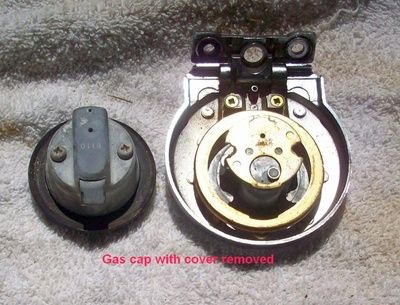 Pic 2: Brass Cover removed. You can see the air piston (orange piece)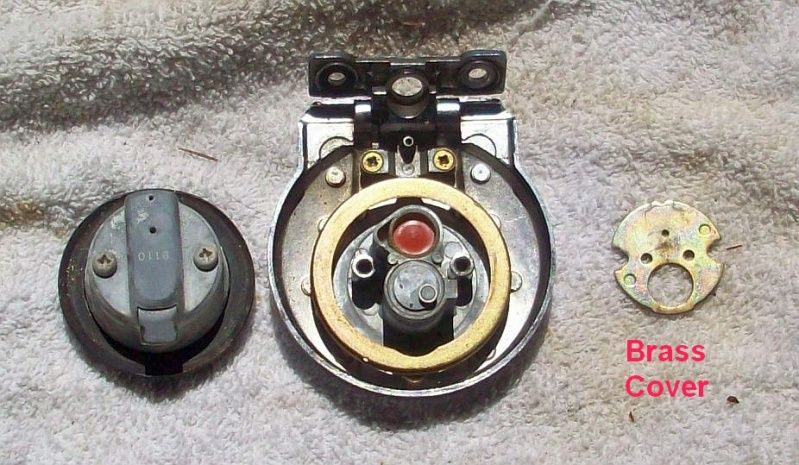 Pic 3: The key tumbler cover removed, remember its orientation with the tumbler.