Discussion Starter
•
#1
•
Came to the conclusion that my stator was grounded so I'm taking a swing at the Tuxedo Mod. Figured more pics of the procedure couldn't hurt anyone.
See the original mod thread
here
.
Scribed my cut line on the stator cover.
Cut my plate from 16 gauge steel and marked the cutouts on it.
Notches cut and mocked up.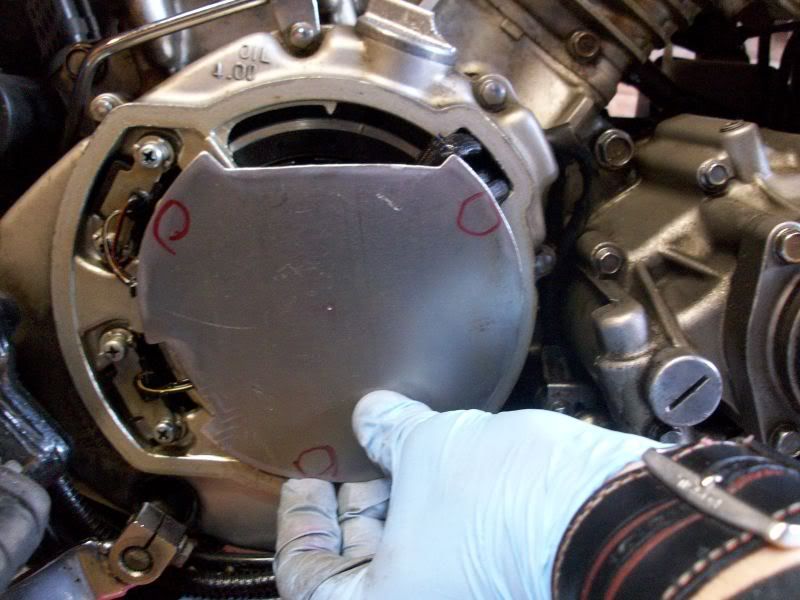 Here's one part that I haven't seen pictures posted for yet. Using the clay to transfer the hole positions from the stator case to the plate. I used Super Sculpey clay- it's an oil based polymer clay that shouldn't have the problems with shrinking like the playdoh version. I also washed any oil off my plate with soap and water so the clay would stick to the plate and not the oily stator case.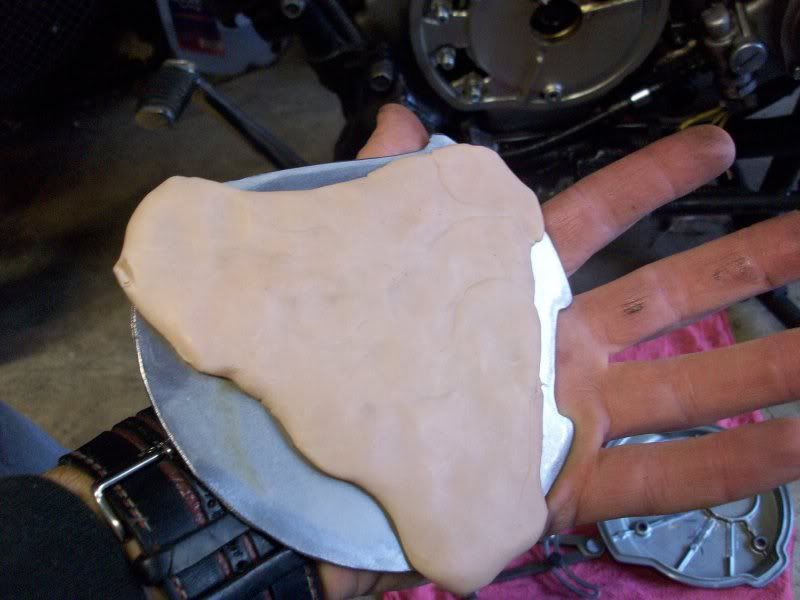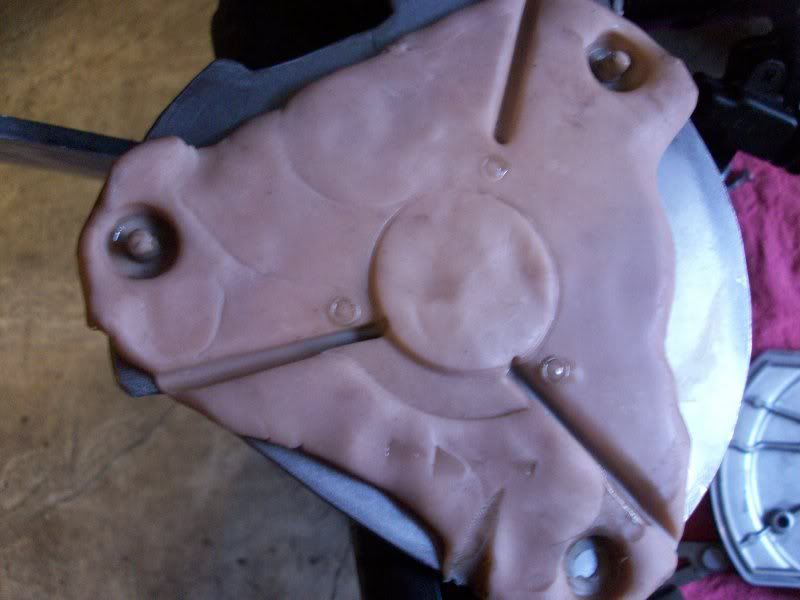 Have to wait til work tomorrow to use the drill press. In the mean time, I went ahead and ground the ribs inside the stator case cover.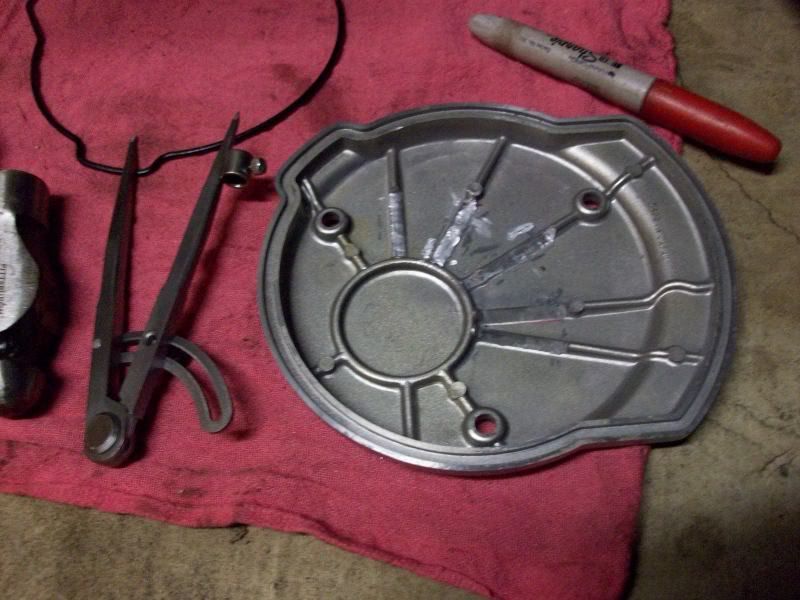 The Super Sculpey is much firmer than playdoh and I used a fairly thin layer. Meaning I had to push pretty hard to make sure to get the hole impressions. I used a hammer to tap in the middle to make sure.
Guess that's all I can do for now. I'll try to drill the holes tomorrow and then it's the point of no return- cutting the case!