Discussion Starter
•
#1
•
Pulled clutch case cover today. No sign of gasket/sealer at all...isn't there supposed to be a gasket?? Shows one on the exploded view. Also had a big washer fall out to the ground as I pulled the cover. I think it fits on the spindle sticking out by the two gears on the right? Couldn't find reference to it on the parts exploded view, but the Kawa service manual did have one pic that looked like that's where it goes.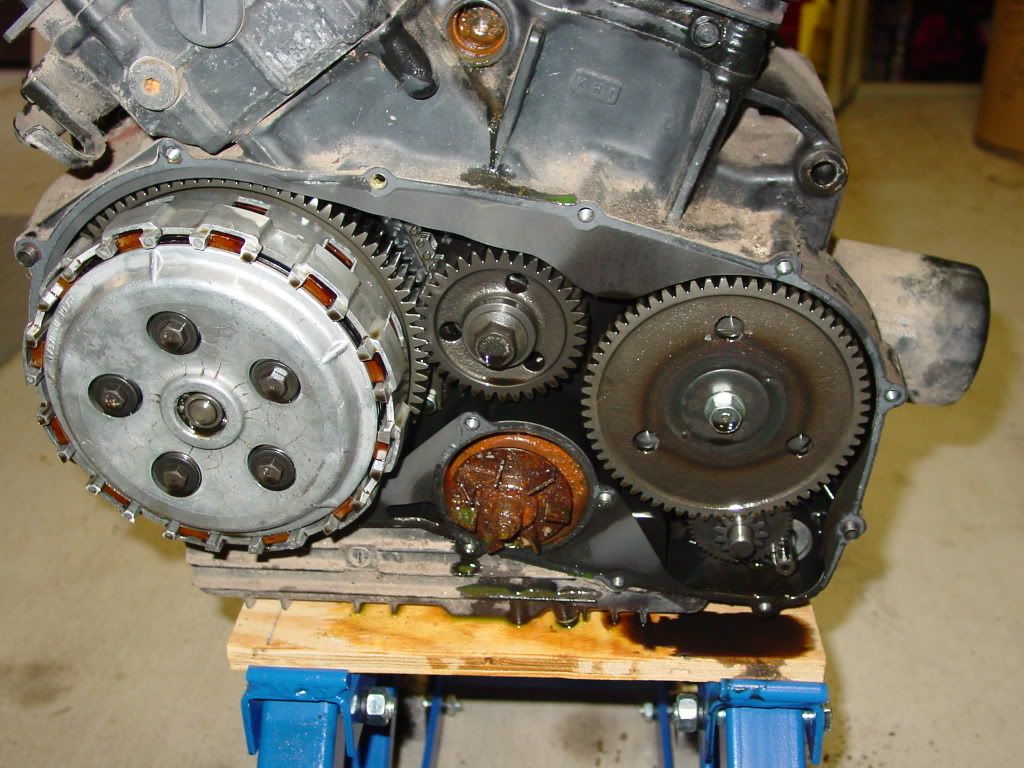 The clutch hub doesn't look good...kinda like the San Andreas fault line? Is this safe, or should I replace this, before it shatters?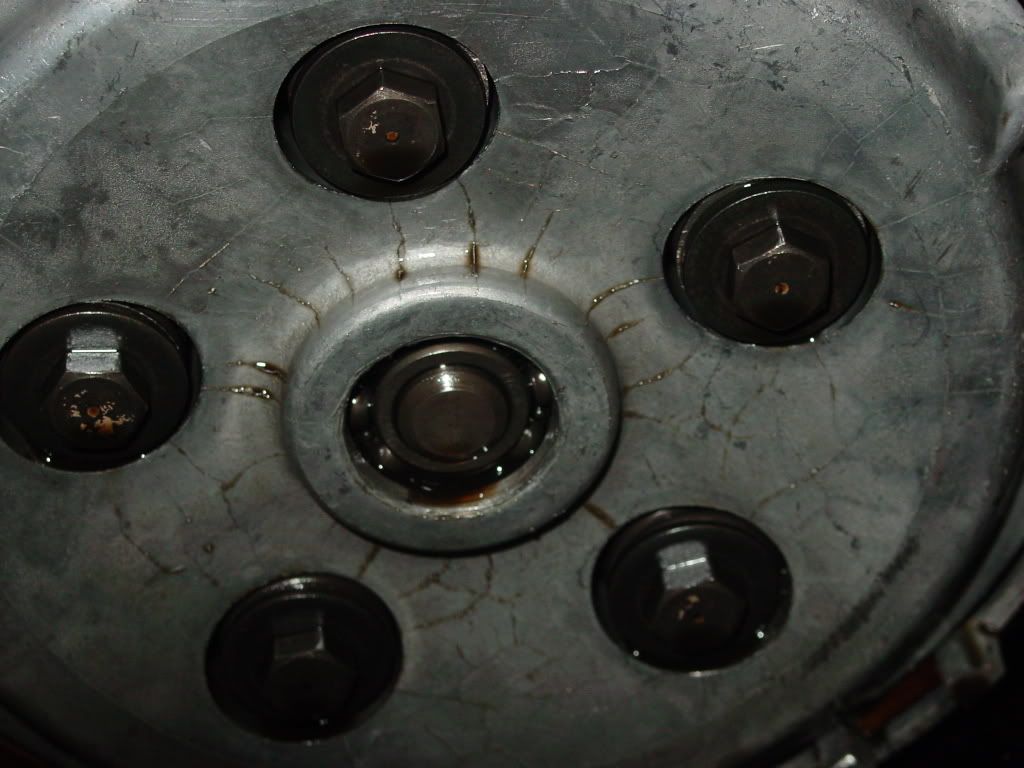 Also the water pump is in bad shape...dunno if that mess will clean up yet or not...will have to see.
Didn't get as far today as I wanted to..but it takes time to document, bag and label each part as it comes off bike, so I'm just taking my time.