Discussion Starter
•
#1
•
Ok, so I've been living with a broken shock mount for about a year.
Recently I aquired some new rear progressive shocks & in the process of changing them out, I finnish ruining what had broke a year ago.
The broken thread section of the shock mount finally stripped, not having enought thread to properly hold the accorn nut.
This is were I began.
First thing is to cut off the old thread portion, leaving it as smooth as you can.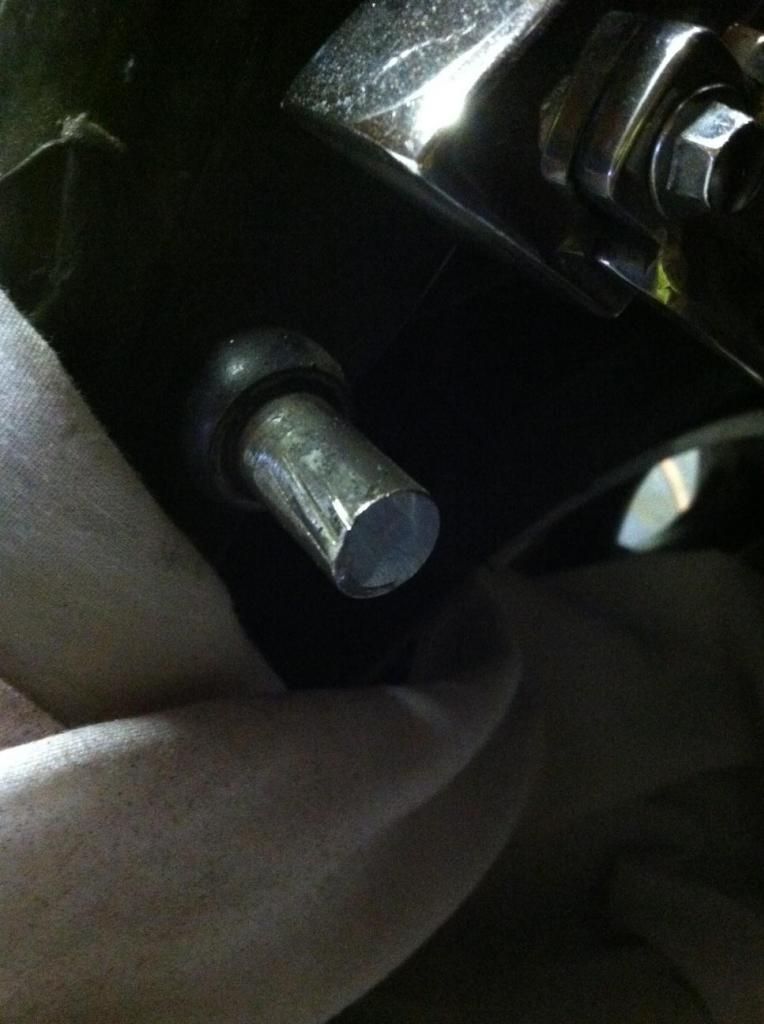 Drill a hole in the end that will accomidate a 10mm x 1.25 Tap.
Aproximatly 1/2" deep.
On the tap's package, it will indicate which size bit to use.
& Tap that hole!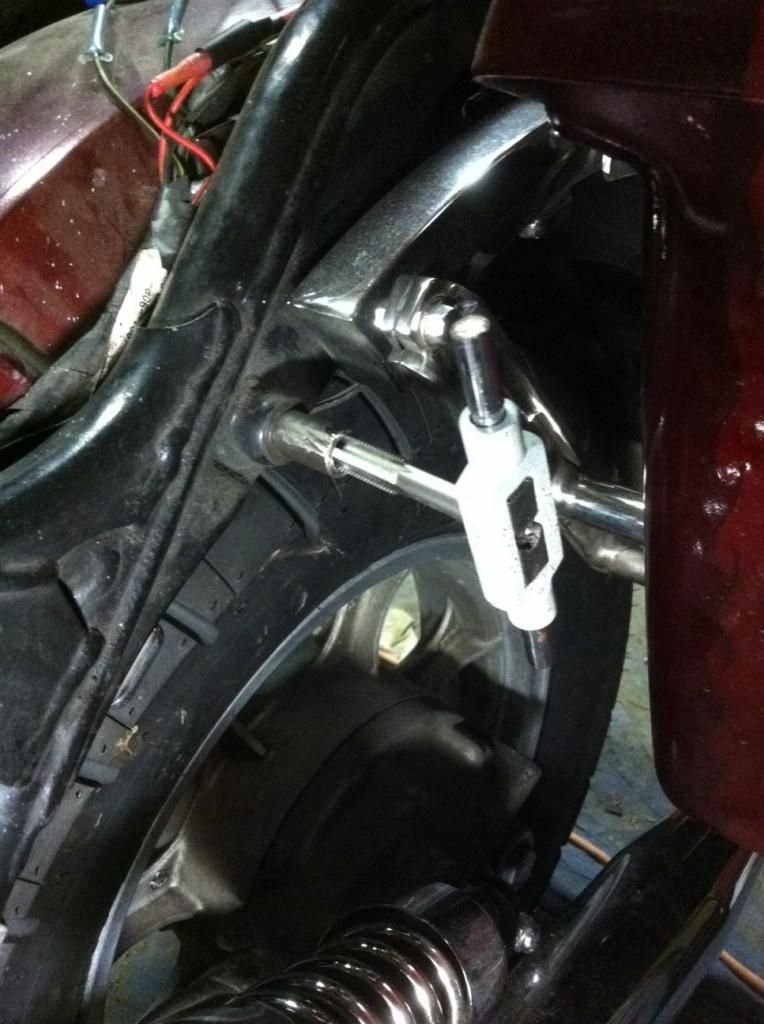 With the hole tapped, insert a new 1" long 10mm x 1.25 (1.25 thread count)
Once it is in there nice & tight, Squarely, cut off the end.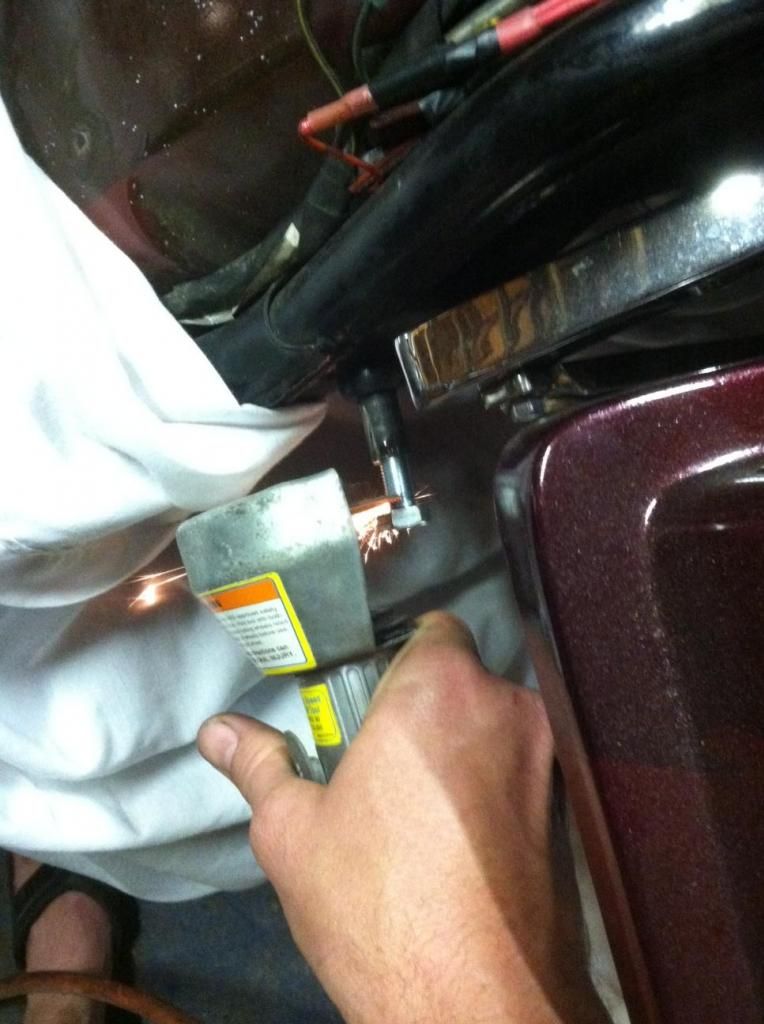 You'll have a nice new non stripped or broken shock mount.
Throw your shock back on & bolt 'er down.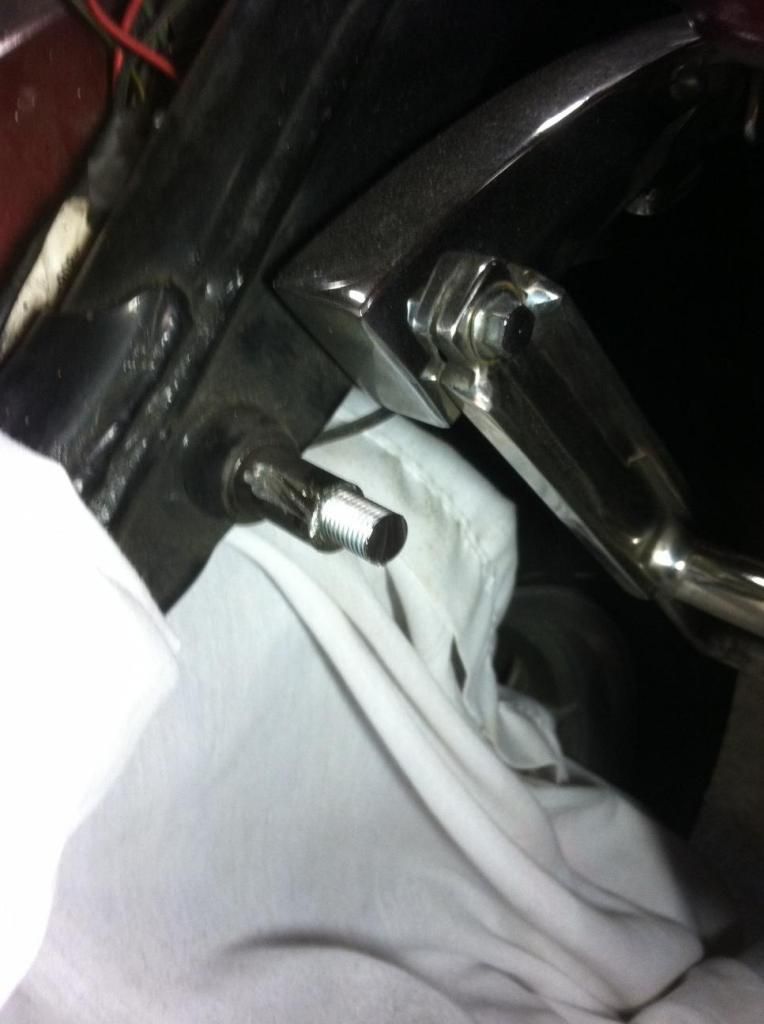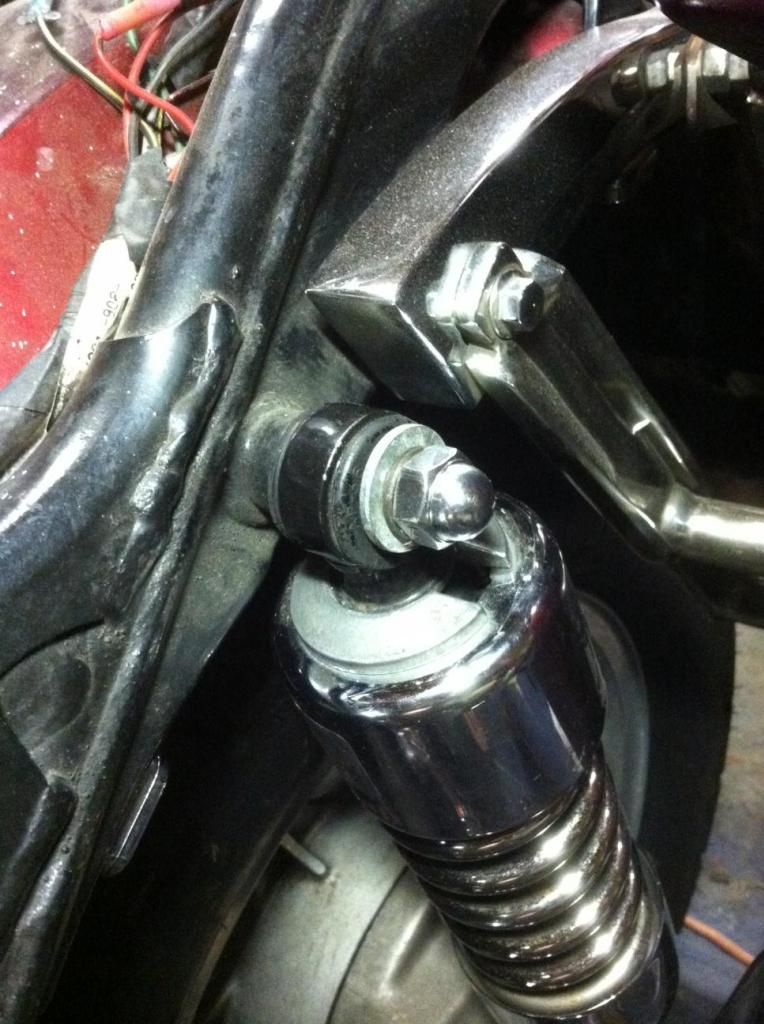 Now Go Ride!