Brought her home tonight!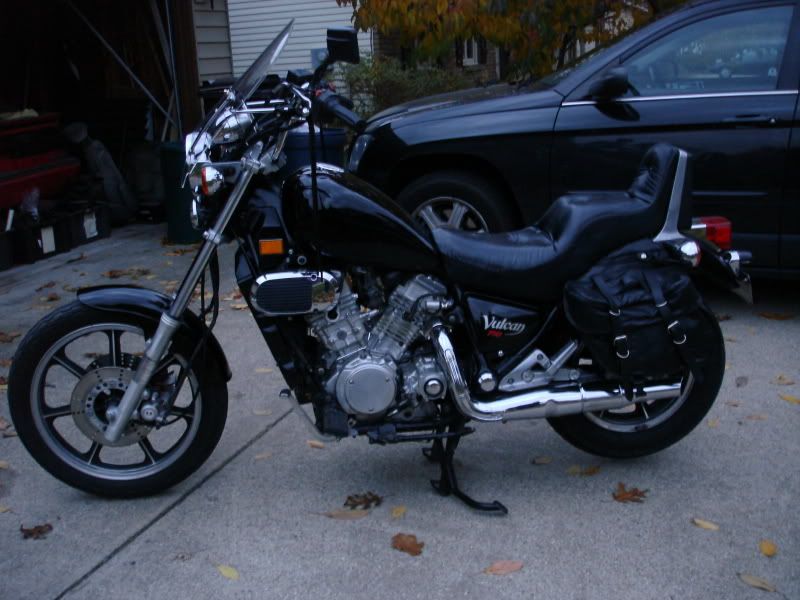 Tank is freshly painted. I love the all black look.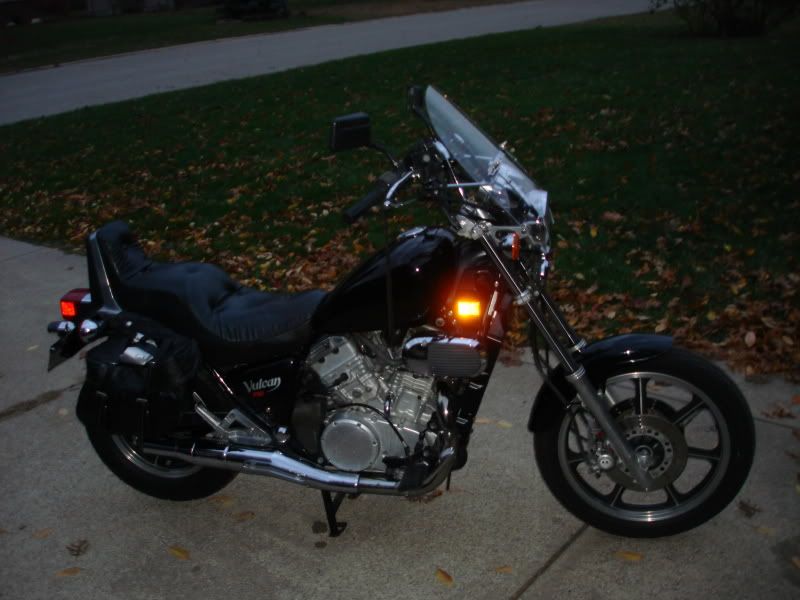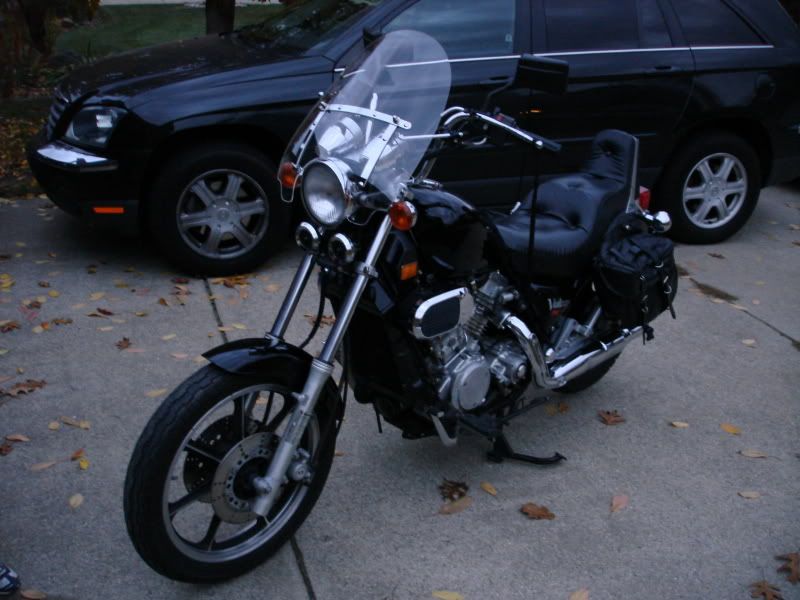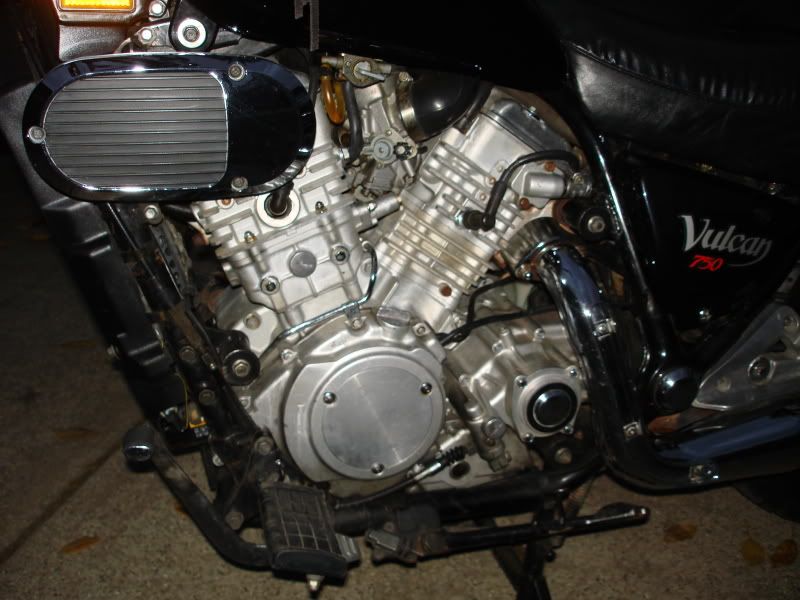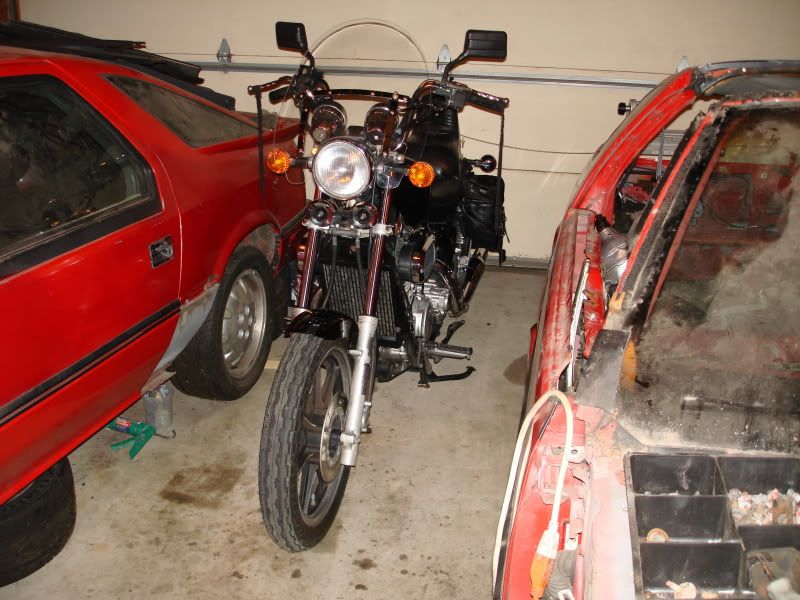 Home sweet home for the moment.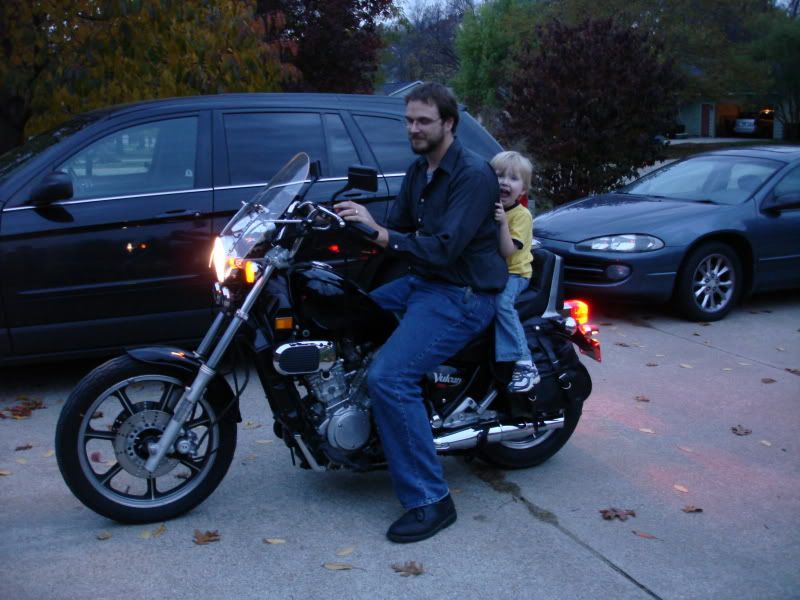 Gave her some gas with my son on the back. He's a fan.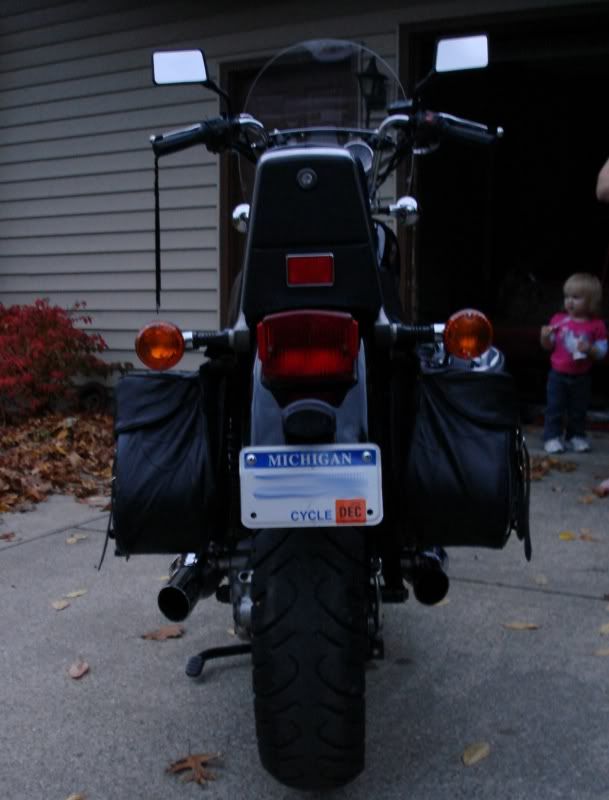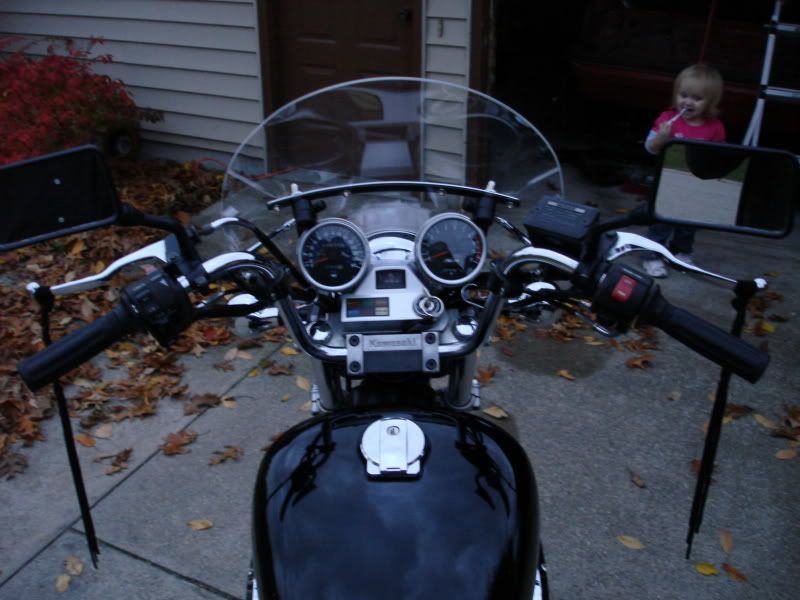 My daughter in the background
23K on the clock.
Powertrain is whisper quiet. I'm unsure what, if anything I should even look at. There's a hose on one side I need to replace, that's it. Thanks for the help and the advice, looking forward to learning lots more and gettin my ride one.
notes to self:
shaky tach fix.
relocate r&r