7" LED Projector Headlamp Conversion "How To" with pics!
Just finished upgrading the old and tired looking Halogen headlamp to a projector LED headlamp. A VAST improvement in light output!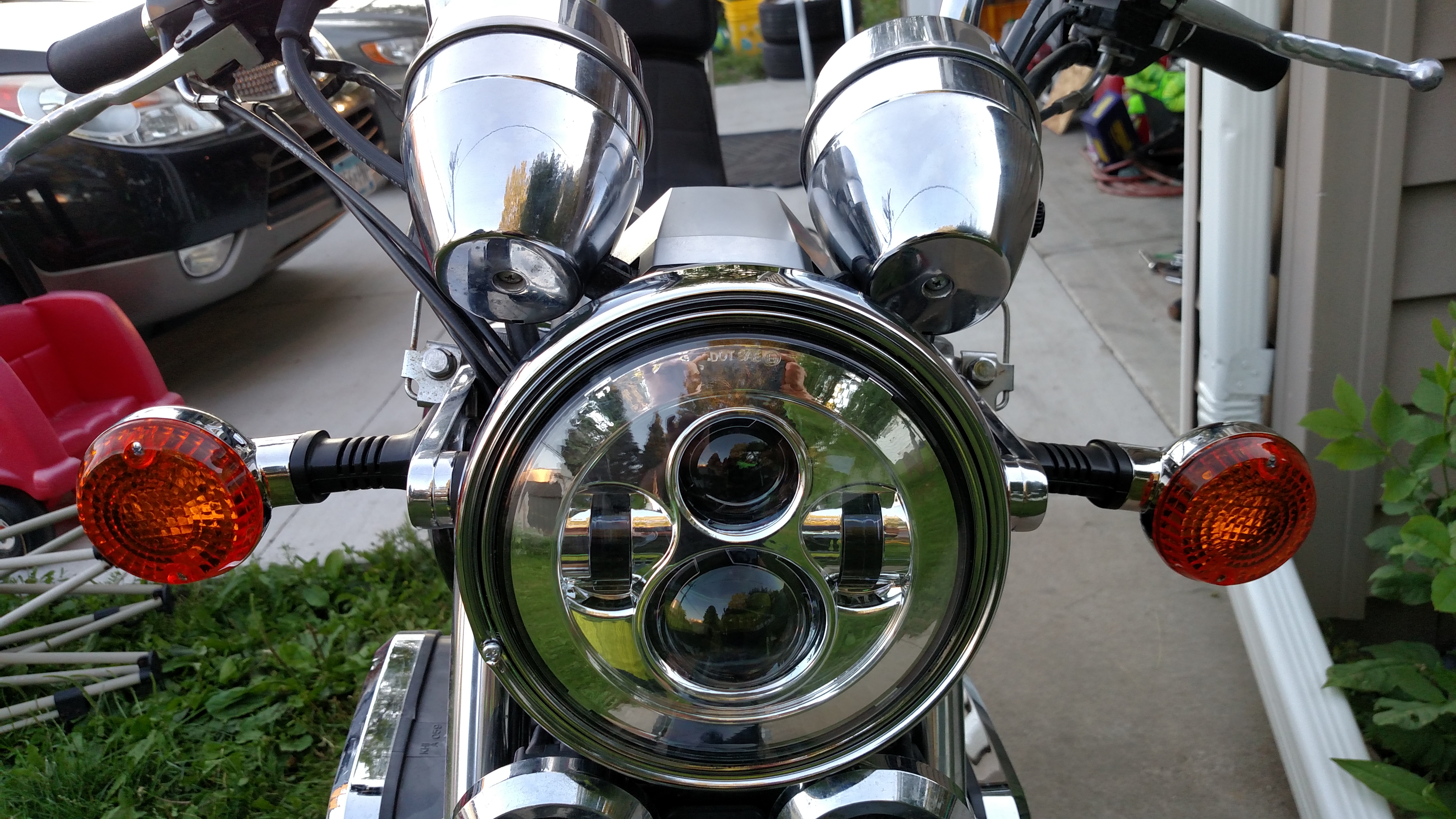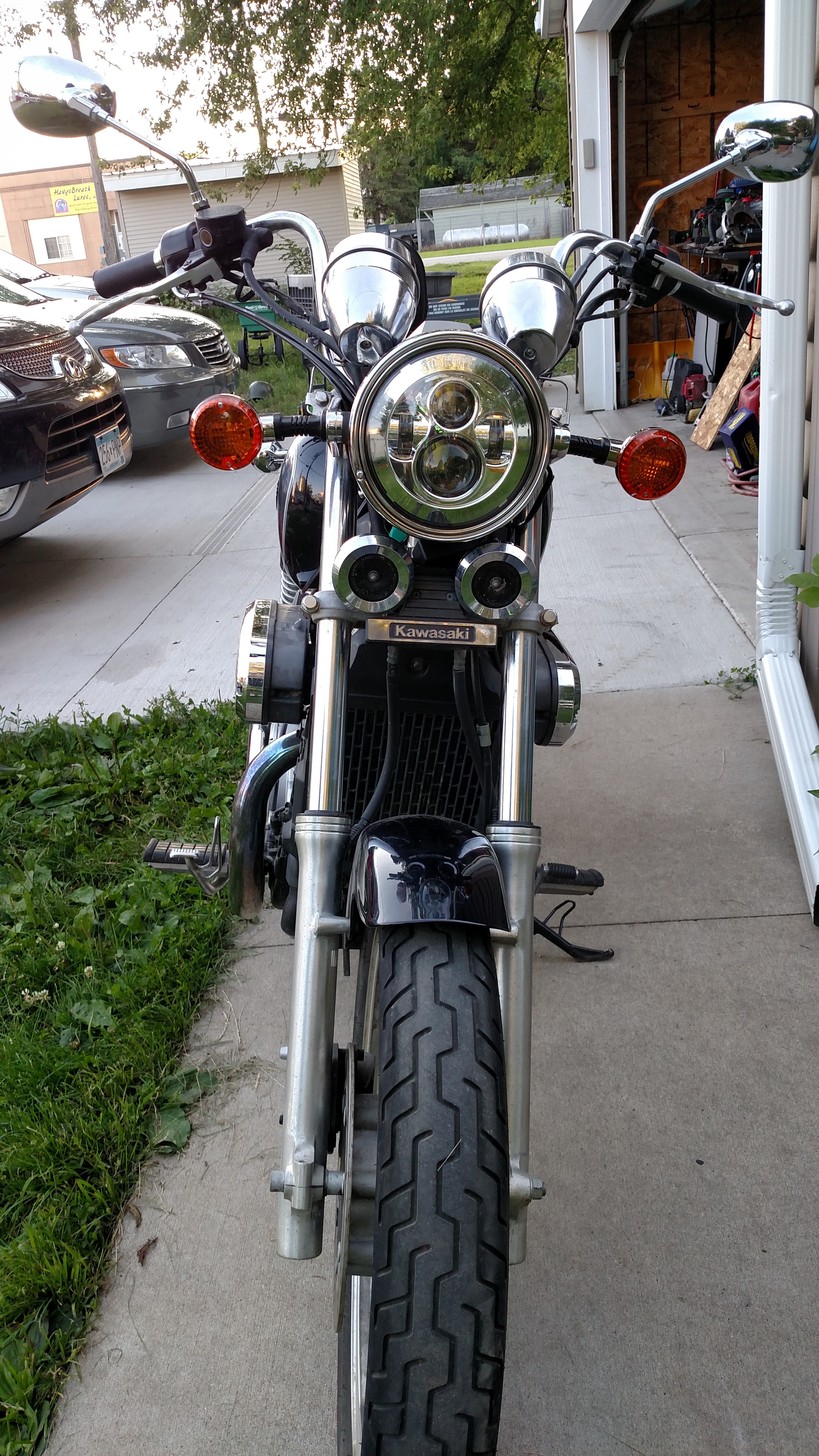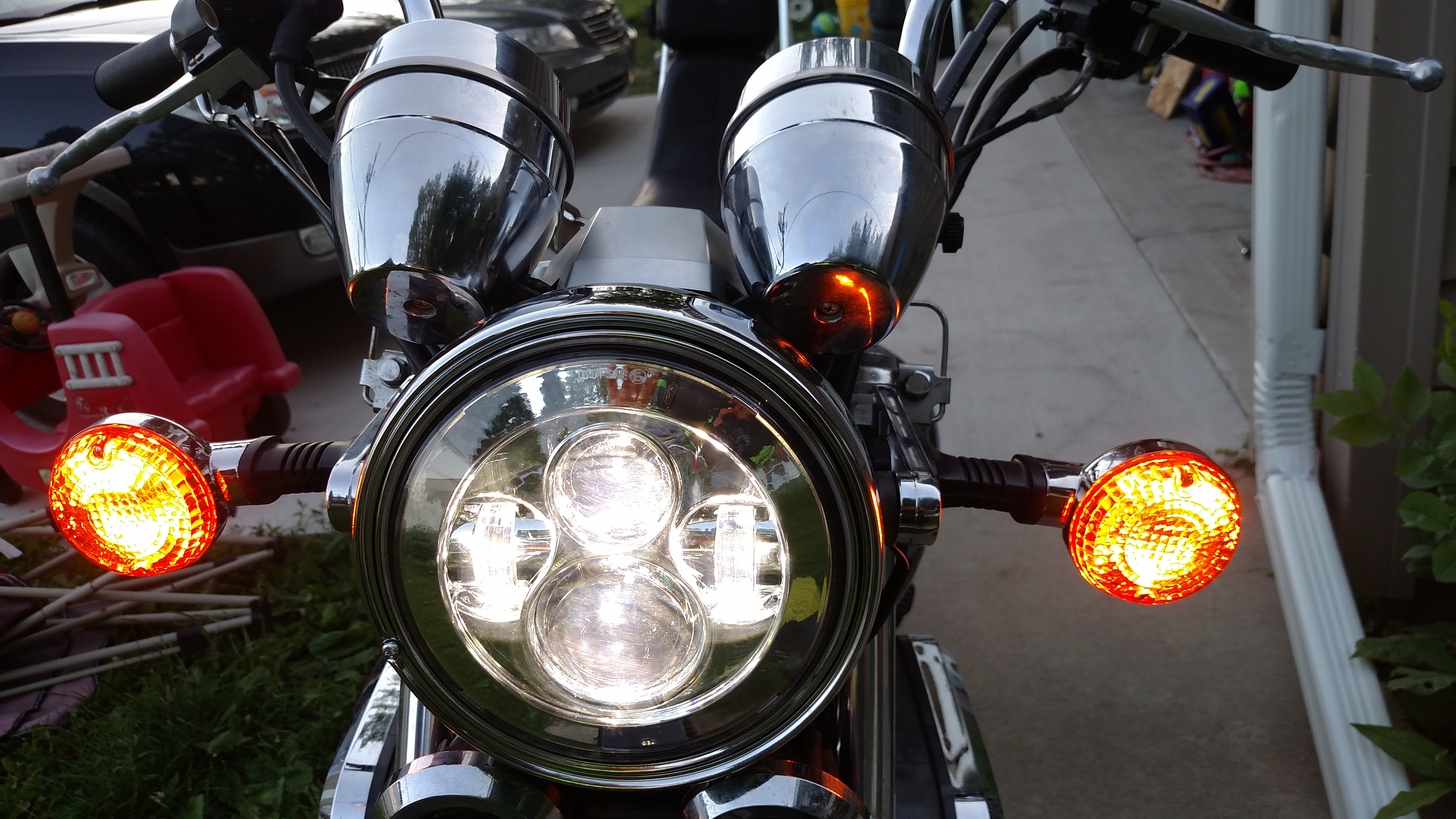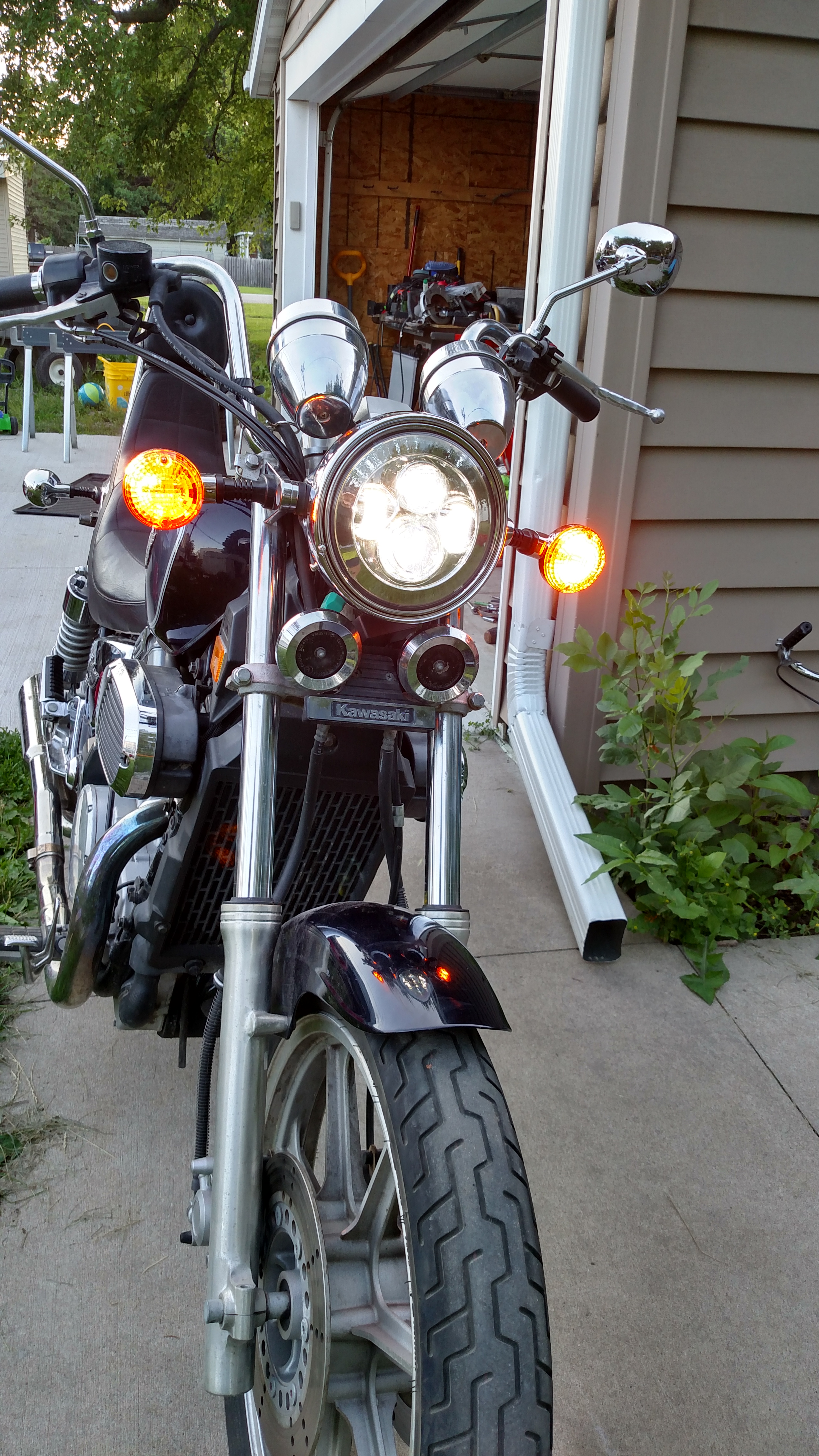 Low Beam
High Beam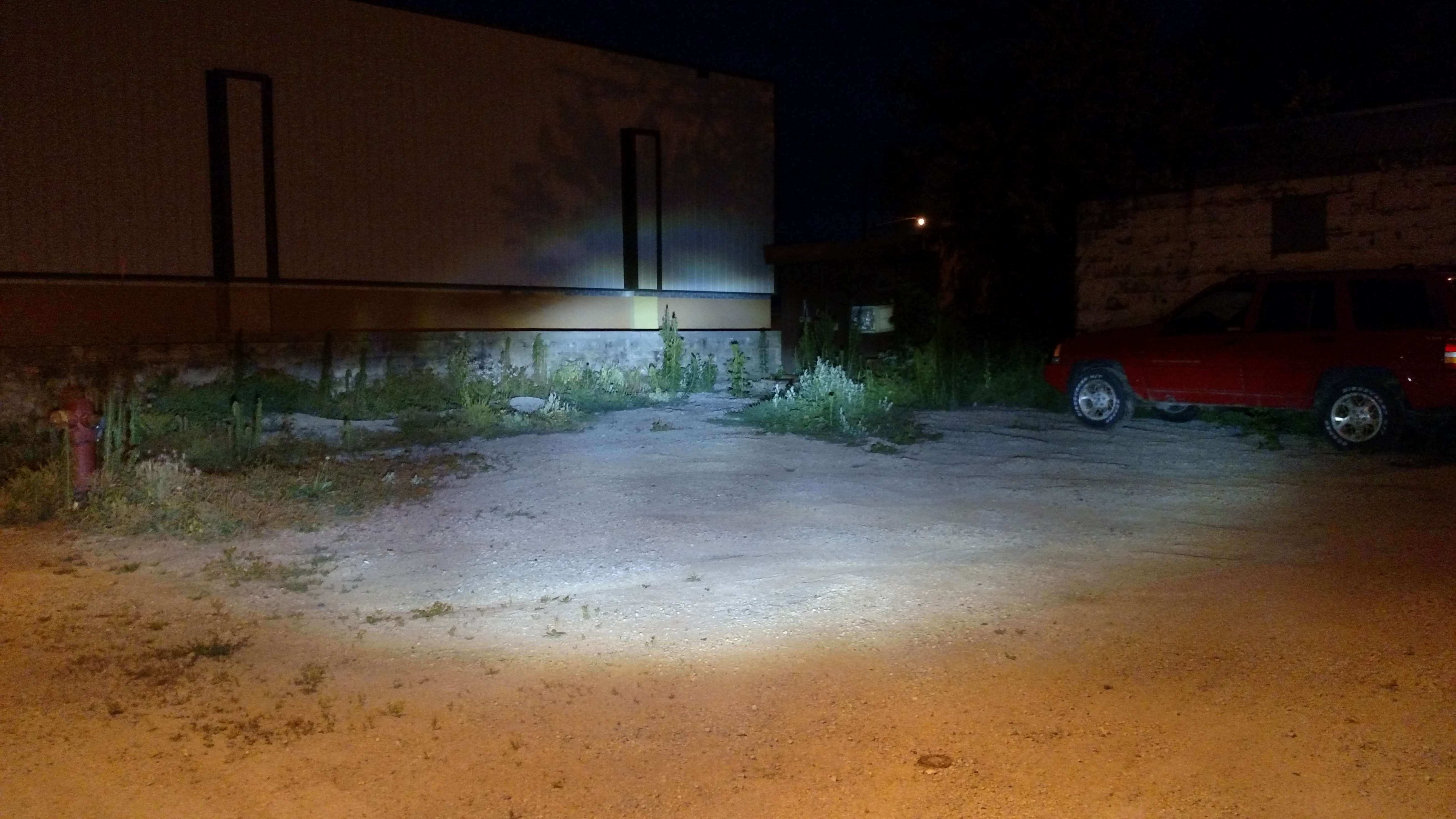 LED Conversion (Speedo / Tach / Indicator Lights)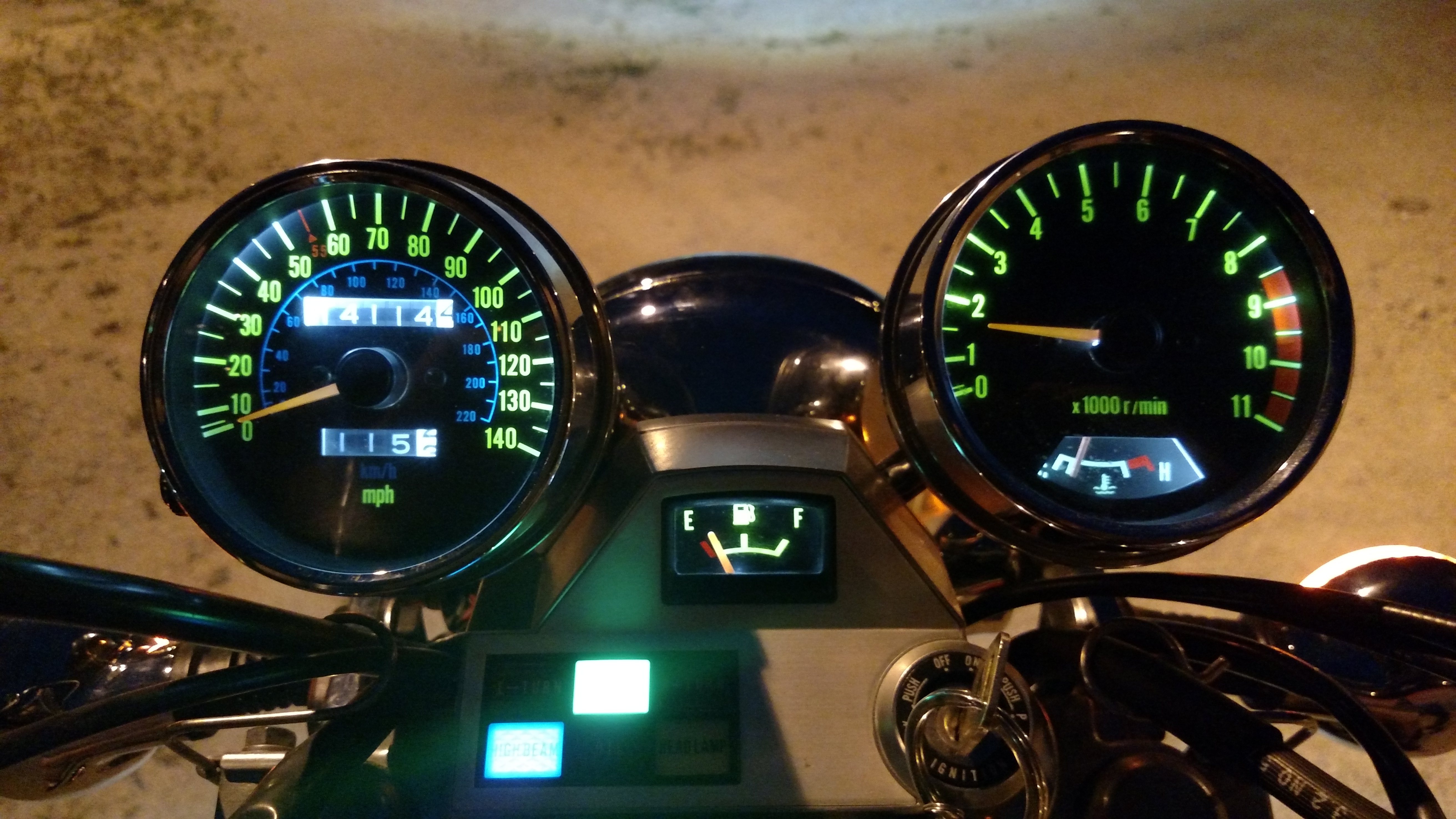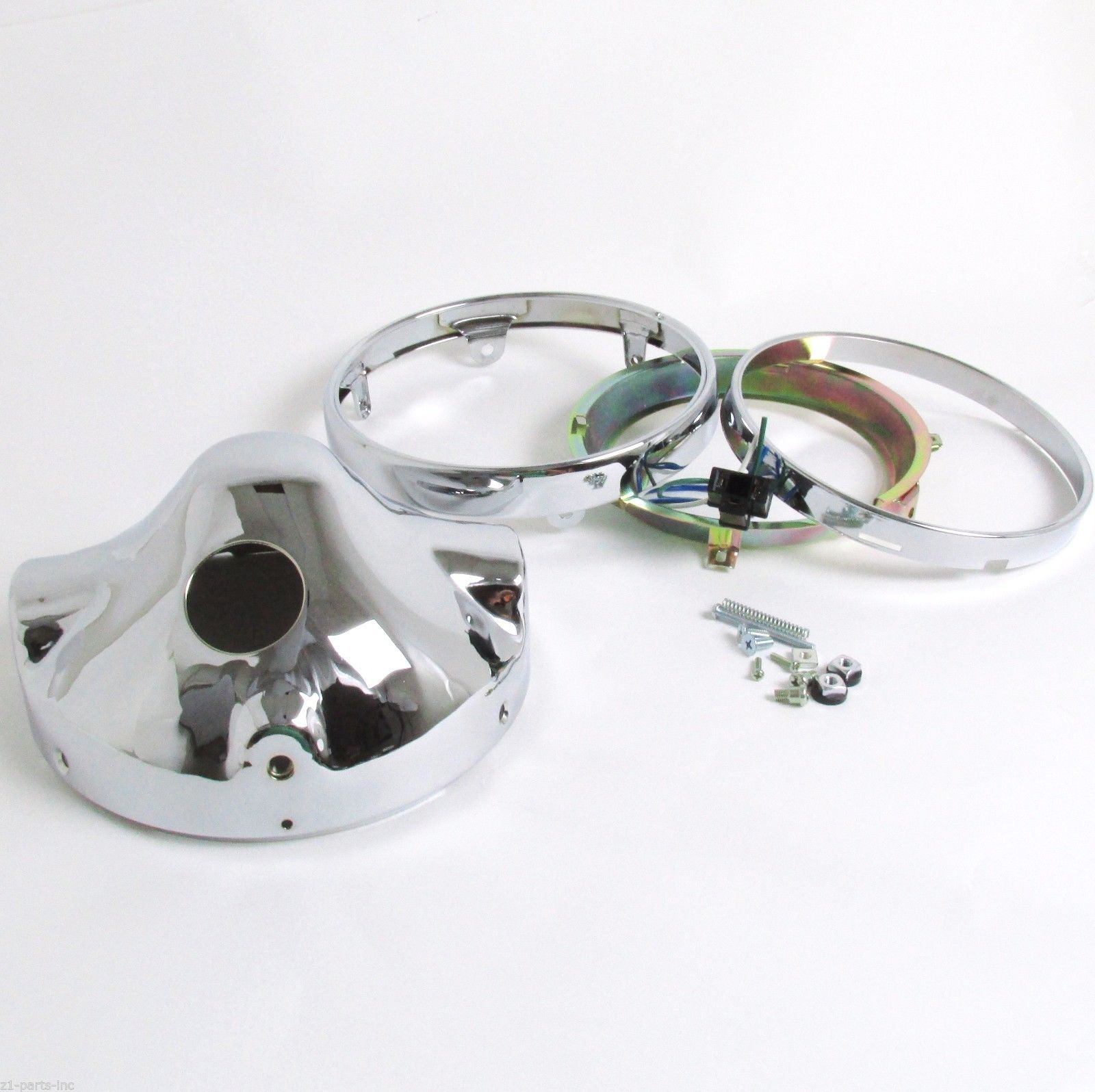 Unfortunately, this was not a simple headlight swap. To make it work, it required a completely different headlamp assembly (bucket, trim & mounting rings). I used the headlight assembly off a Kawasaki 1976-1979 KZ750-B (see pic above). This headlight bucket kit is crossed referenced and used on several other 70-early 80's Kawasaki motorcycles. The kit I used is a aftermarket reproduction, the OEM part number it copies is 23005-1015-21.
Guy on Ebay z1-parts-inc sells them brand new shipped for $66 (all metal chrome, no plastic)! Other Ebay vendors sell them as well, averaging between $60-70 Link here...
https://www.ebay.com/itm/Head-Light-Bucket-Assembly-Chrome-Z1-900-KZ650-KZ750-KZ900-KZ1000-H2-KH/164044802216
(Note) You will reuse the mounting rubber inserts and bolts /nuts from your factory bucket.
LED headlamp is a Sunpie 7" LED Headlight (see link below). Can be found on Ebay and Amazon for roughly $60. Got a open box one off Ebay for $38 shipped, so shop around.
https://www.amazon.com/Headlight-Davidson-MOTORCYCLE-PROJECTOR-DAYMAKER/dp/B018LXCS0C
To prevent flickering and provide a steady stream of current to the headlamp, you will need to bypass the reverse lighting unit. Thorn has a how-to with pics here...
https://www.vn750.com/forum/19-electrical/87625-guide-bypassing-reserve-lighting-unit.html
Here's a "How To" video on using the Kawasaki KZ750-B (1976-1979) headlight assembly with the LED projector headlight...
VulcanMKE "how to" video based on this mod (Thanks Man!)
So for less than a $100, very worthwhile mod!