Welcome aboard! Keep the pictures coming as your projects progress. Bike looks in great shape. Nice find.
Dang!
That's a clean looking EBay find!
---
37K+ Miles
Relocated R&R
LED License Plate Bolts
Solar Panel Battery Charger
Relocated new Turn Signals to Taillight Housing.
Replaced original round, chrome rear view mirrors with black, squared mirrors

Avatar: George The 3rd
June 2006 - Sept 27, 2013

Current Ride: 2005 Kawasaki Vulcan 750
4th Ride: 1981 Kz1000 LTD (2008 - Storage)
3rd Ride: Wife (1999 - 2005)
2nd Ride: 1982 Kz1000 LTD (1983 - 2004)
1st Ride: 1977 Yamaha XS-650 (1981 - 1983)
Making some progress with the new seat brackets, pics to come shortly. For now, does anyone see a problem mounting new rear turn indicators to the stock tail light housing?
Something with this type of mounting bolt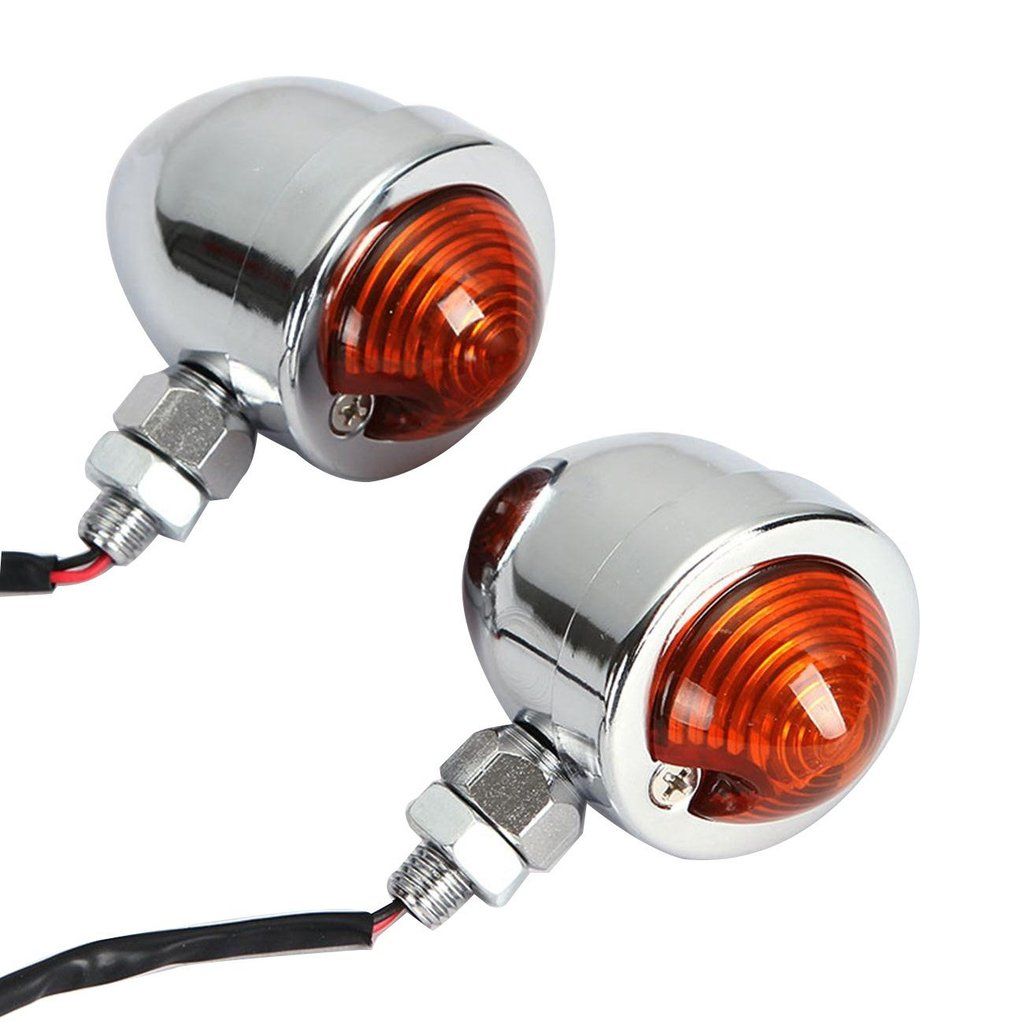 Into the side of our tail light housing. There seems to be plenty of room in there, and then just run the wiring along with the rest of the tail light wiring.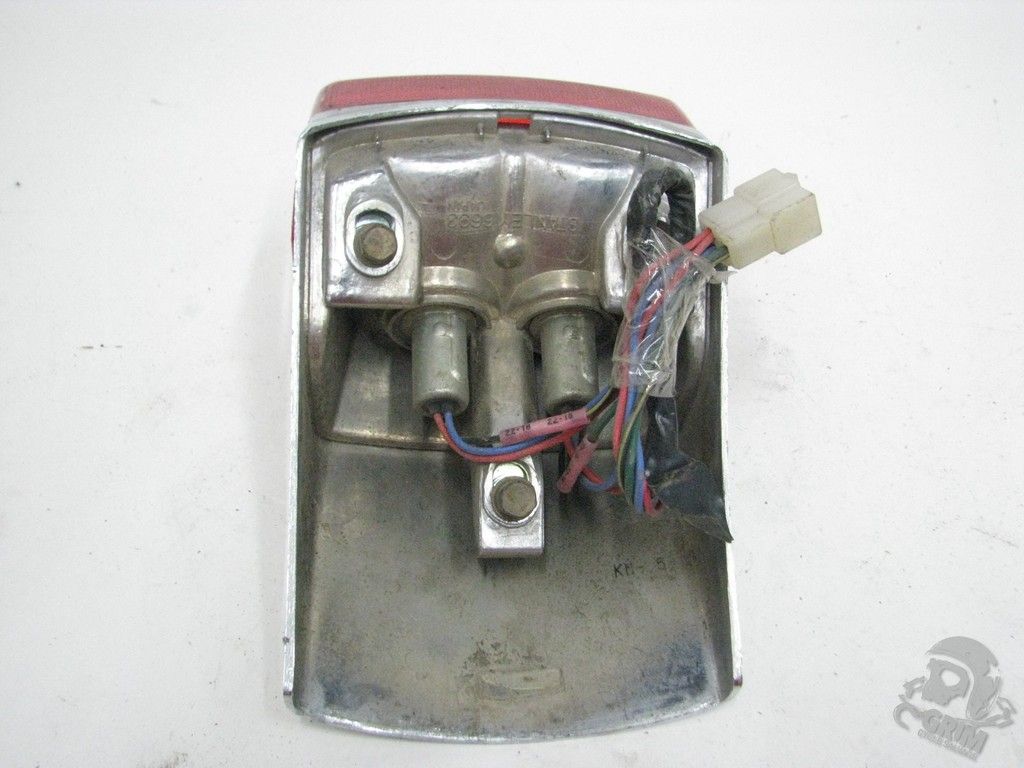 Any thoughts?
---
ONE RATS ASS GIVEN PER POST
Support your local
FREEBIRDS MC
1986/5 Vn700/750 Frankenfook cross eyed bitch "Mellisa Fayhe"
I am a BIKER and i'm proud.
FREEBIRDS MC CENTRAL NY
lowered with progessive 412 10" shocks
rejetted for K/N Pods part#rc 2340
sportster seat
'
I didn't lose my mind.i gave it away
BRING BACK WOLFIE."
Peace and Carrots
"RIP
"And I'm free...as a bird"John Lennon Free as a Bird
"
I only carry when I have my pants on
"Joe Robinson RIP aka Old Dog
Hope everyone has been having as good of weather as we have had here in the PNW!
I got the spline lube done on the bike yesterday. No rust or dust like in other accounts, but I've got less than 12k miles. I used the Honda 77 stuff. Only had a short ride home from my friend's shop after, but she seemed much smoother.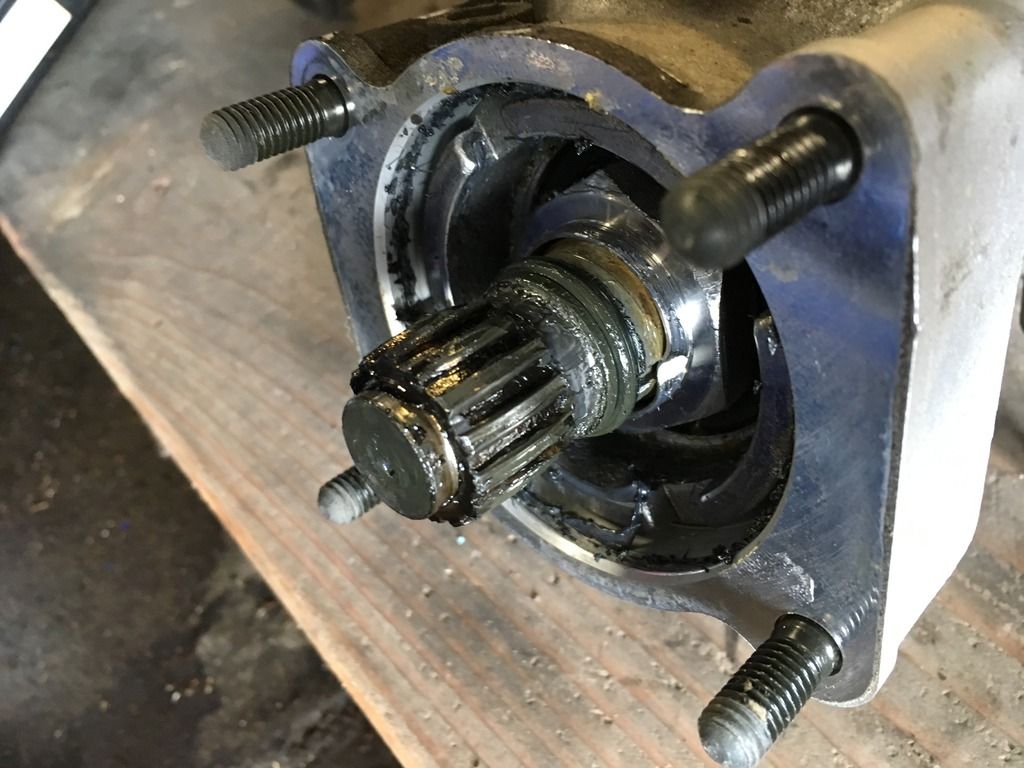 Cleaning the carbs is next! I hope there is a tutorial on here somewhere as good as fergie's Spline Lube Procedure thread
Also, Photobucket wants $400 a year to post pics here. Anyone have a better solution?
Junior Member
Join Date: Aug 2017
Posts: 19
Hi man. I cant see any of the pics and that made me sad!! I use google photos for all my picture needs. Although now you cant imbed the link to the forum directly, there is a relativelt easy way to do it. Google photos is very easy and its free for the first so many Gigs. Or unlimited free for high resolution but up to some limit. Its totally legit.
I have been using shutterfly and that seems to work fine.
---
"Show me a man who makes no mistakes, and I'll show you a man who doesn't do things." Theodore Roosevelt."
2007 Victory Kingpin
Current projects - 1986 VN750 & 1988 EL250
Project Update: after spending several confused hours online trying to figure out the legality of my plans, I talked to a super helpful trooper with the Washington State Patrol today (that is, after speaking to a very unhelpful clerk!).
Washington Laws: fender may not be cut back beyond the vertical axis of the axle. License plates may be relocated to the side as long as they remain horizontal, lit, and 'conspicuous'. Rear lighting (run-brake-turn) may be combined, but only on each side to maintain turn signal spacing.
With that in mind I just ordered new shocks (10.5") and a side mount license plate bracket with small combo LED bolts to light the plate. I'll post some pics when I get my loot.
Let the games begin!
P.S. Thanks OleDirtyDoc for the tip about Tapatalk. Here are those spline pics I tried to post but got stiff armed by Photobucket.
Sent from my iPhone using Tapatalk
---
Last edited by LandyLou; 09-12-2017 at

02:52 PM

.
Great news: my new shocks arrived today (earlier than anticipated)! Fit great; look great! $179 with shipping (they had light duty ones for $139), 10.5" (they had all sorts of sizes). From motorcycle parts outlet on eBay. I was amazed that they posted a phone number in the ad and you could actually can and talk to someone about your purchase. I talked to Mike who seemed super knowledgeable.
Here they are next to our stock ones.
And on the bike.
Love the lowered look. Bounced on it a few times to make sure I wasn't in danger of bottoming out.
Side mount license plate bracket is due to arrive soon...
Sent from my iPhone using Tapatalk