'93 VN750 Partial Restoration
---
Hey guys, finally started working on my Vulcan I got last Christmas from my cousin. Put new tires on it to make it more mobile since I moved to DFW. Pulled the engine today. Possibly going to powdercoat the frame, not sure yet. Ordered lots of parts yesterday. More to come.
I wanna see the powercoat done. Do it, do it, do it. And take pics too.

What parts did you ordered?
---
Don't take my word for it. I'm just a foolish newbie.
When in doubt, just know that I am only joking around.
95 VN750
Top speed is 112 mph at ~7900 rpm
Blacked out engine
Dry rusty splines finally lubed for the first time
R/R relocated to the side of fuse box
Rust removed from tank
Marbled
In line fuel filter, 23-28 micron rating
Voltmeter
Gear indicator
LED turn signals & brake light
16 color LED engine light up & underglow
Brass fuel inlets for carbs
A few replacement cosmetic items (side covers, plastic shroud, etc.)
Stator plate from GCExtreme
Dry cell battery
K&N+shims+crankcase filters for ear shave (still need to determine jet size required)
Exhaust Gaskets
Swingarm Caps
Carb Boots
New rubber for foot rests
Cooling hoses
Clutch/throttle/choke cables
New OEM mirrors
New frame stickers
Carb gaskets
A few missing parts to put battery box back original
Various OEM hardware
Senior Member
Join Date: Jul 2013
Location: Saddle Brook, NJ
Posts: 1,067
Wow that's a lot of stuff you ordered.
---
2007 Kawi ninja-sold
1990 Vulcan 750-sold
2001 Honda Sabre 1100-wrecked then sold
2013 Victory Highball
Ride on wolf
Yep, doing any and all upgrades while the bike is apart.
Good news: the local powder coating company is going to do the bike for ~$200
Small Update: Parts are being sandblasted today, should have them back from powder coat next week. I have a box full of OEM Kawasaki parts and another on the way.
I've finally got all my pictures uploaded so I can start sharing here.
Before First Wash:
After:
Old Front Tire:
New Tires: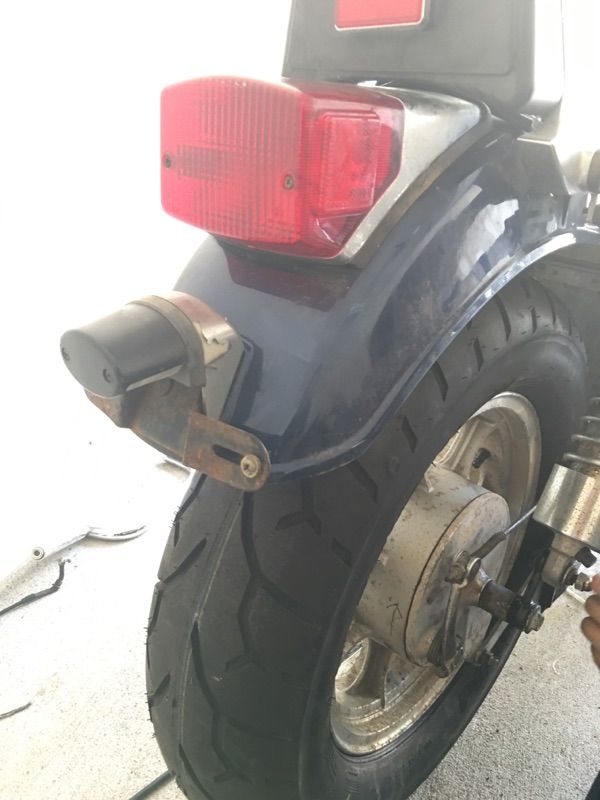 Carbs Before Cleaning: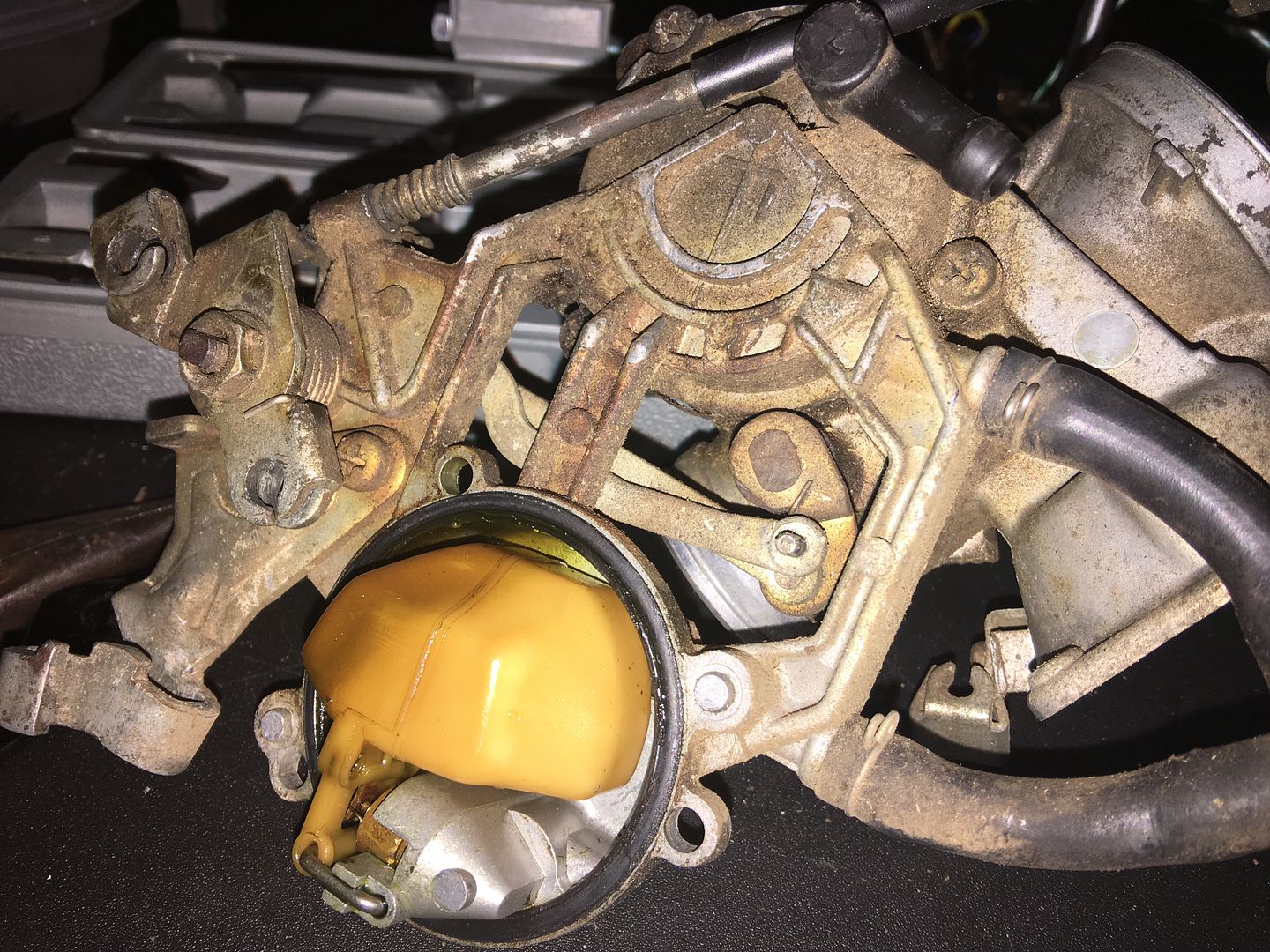 Engine Getting Ready to Remove: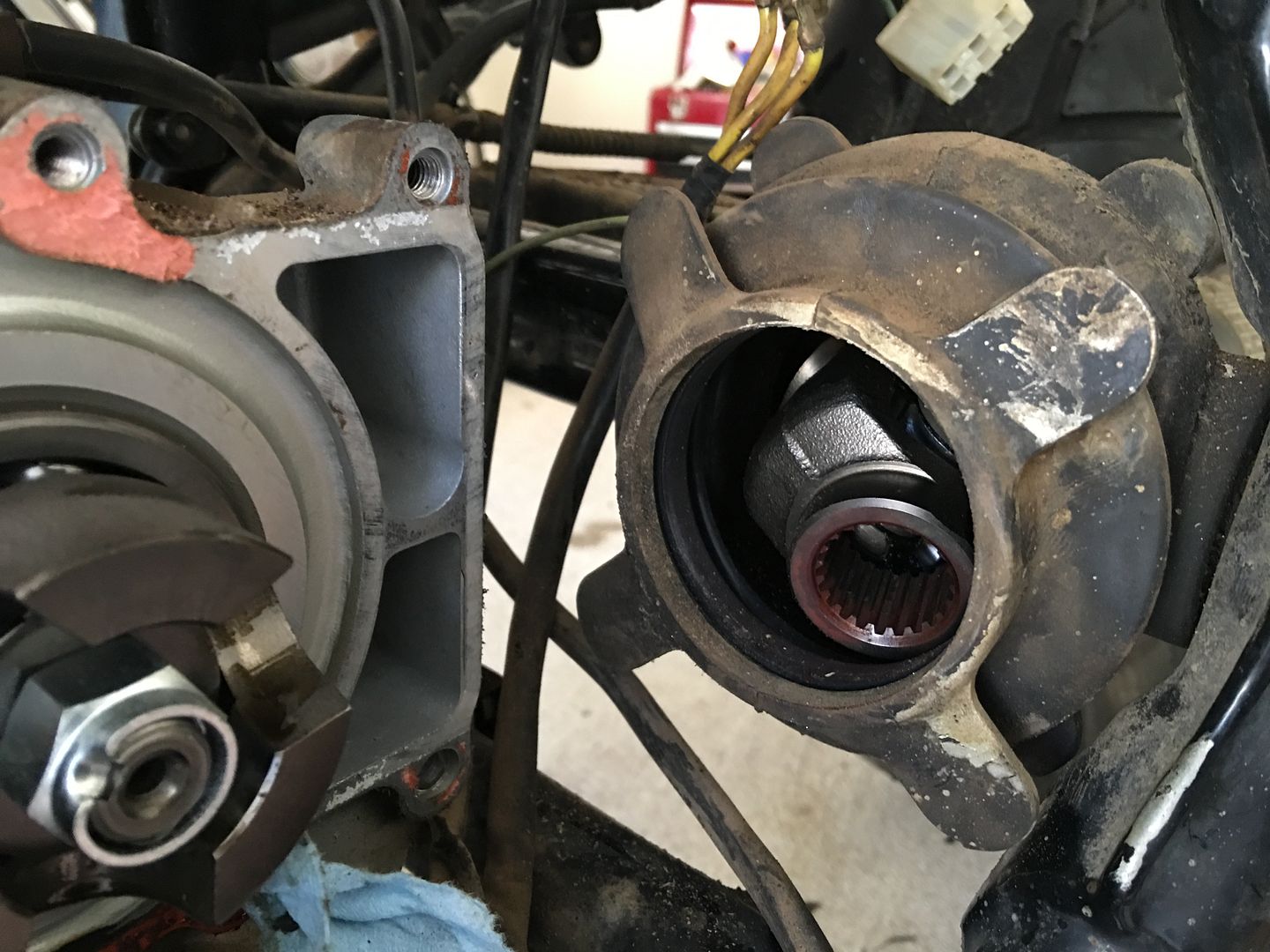 Engine Out: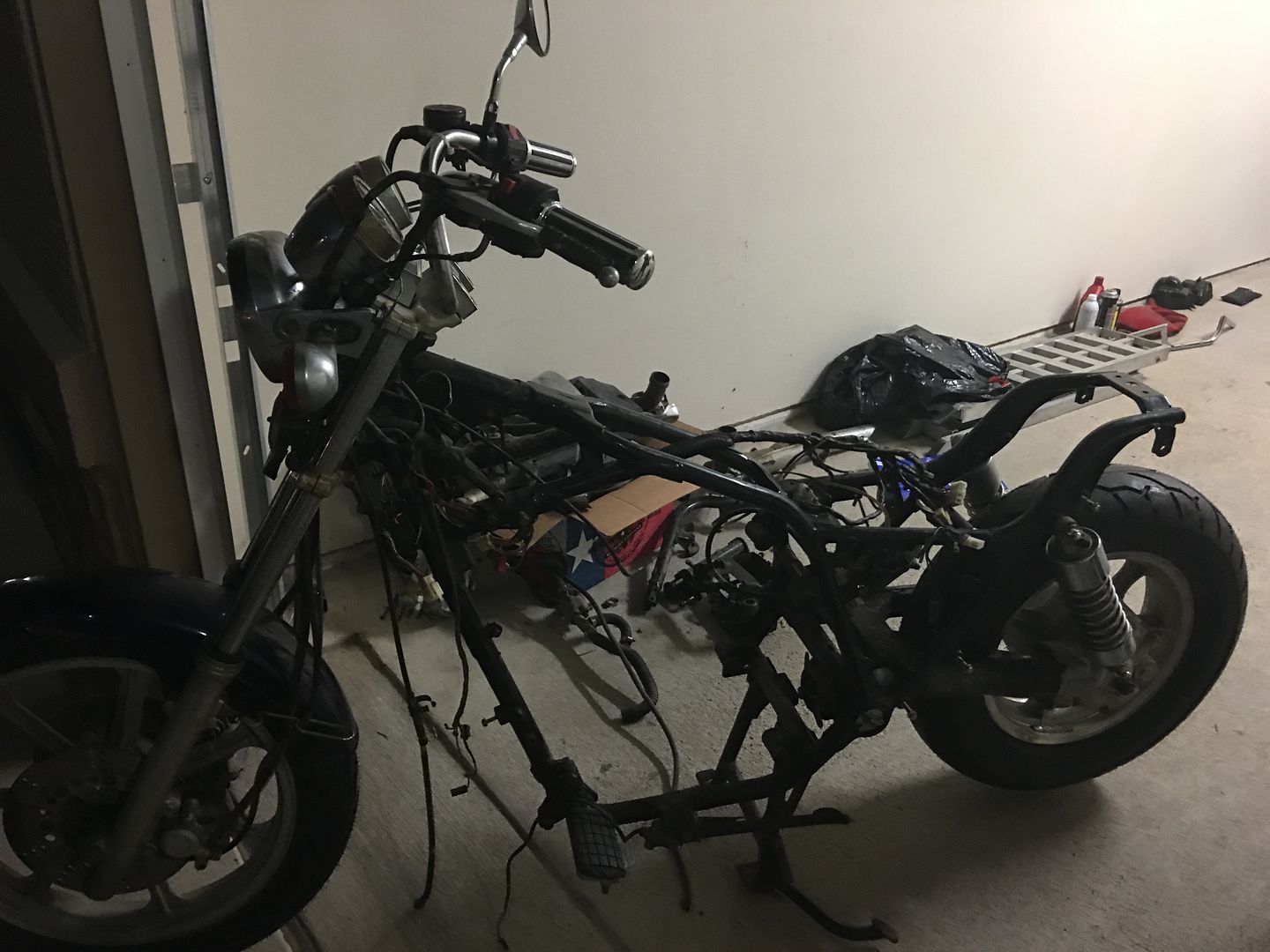 RUST: BUY A SEALED BATTERY folks!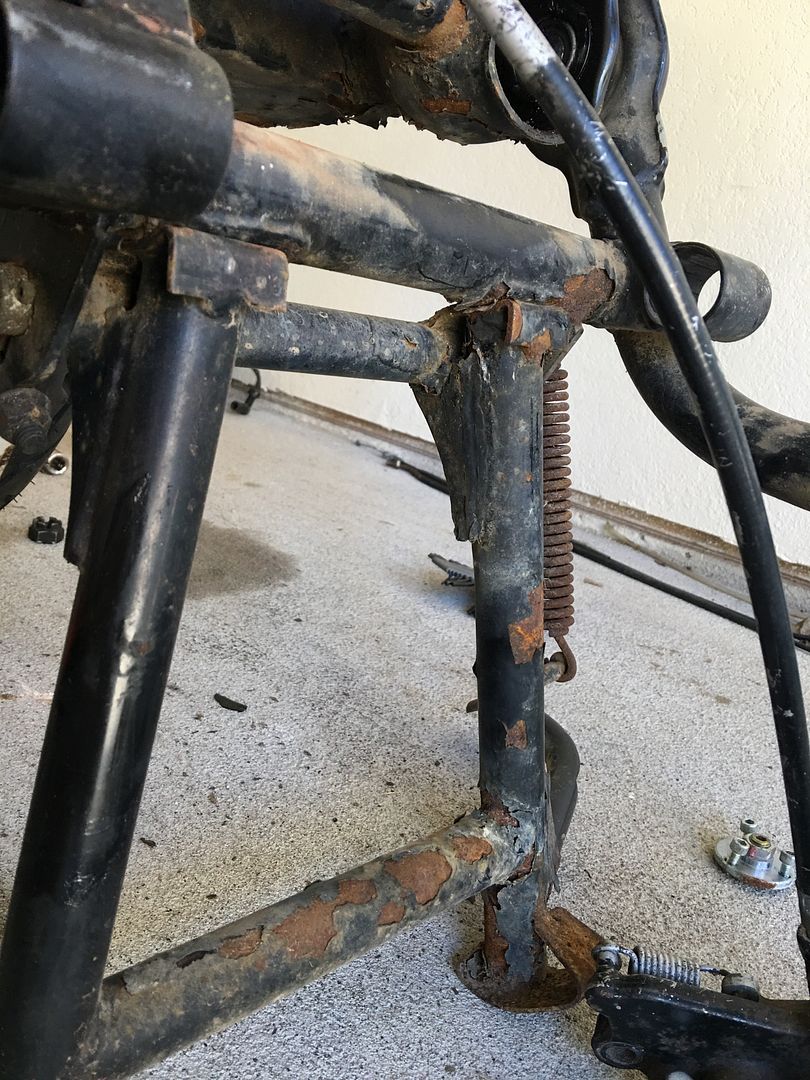 I tried stripping the frame myself, but decided to let the powdercoater finish the job: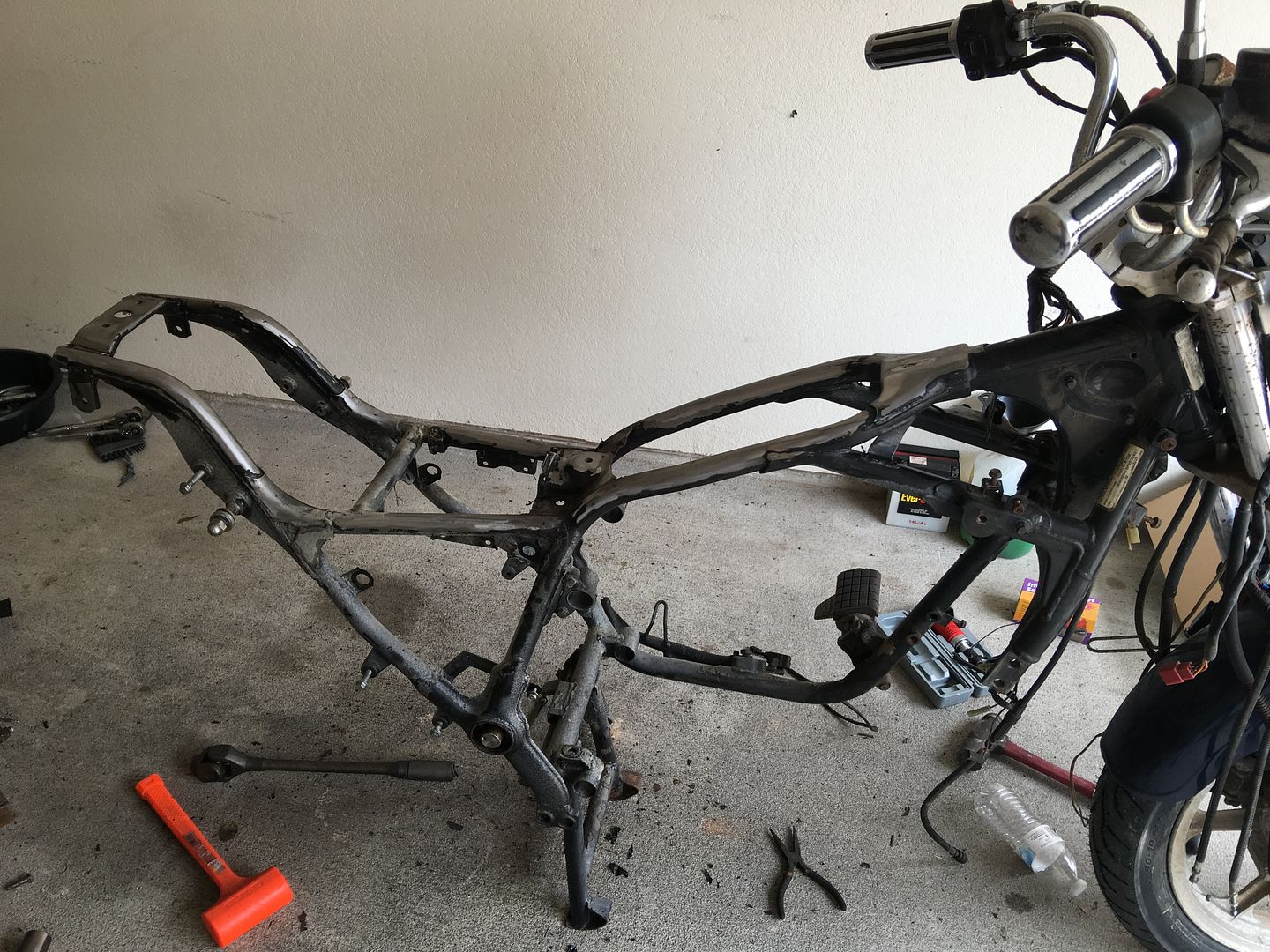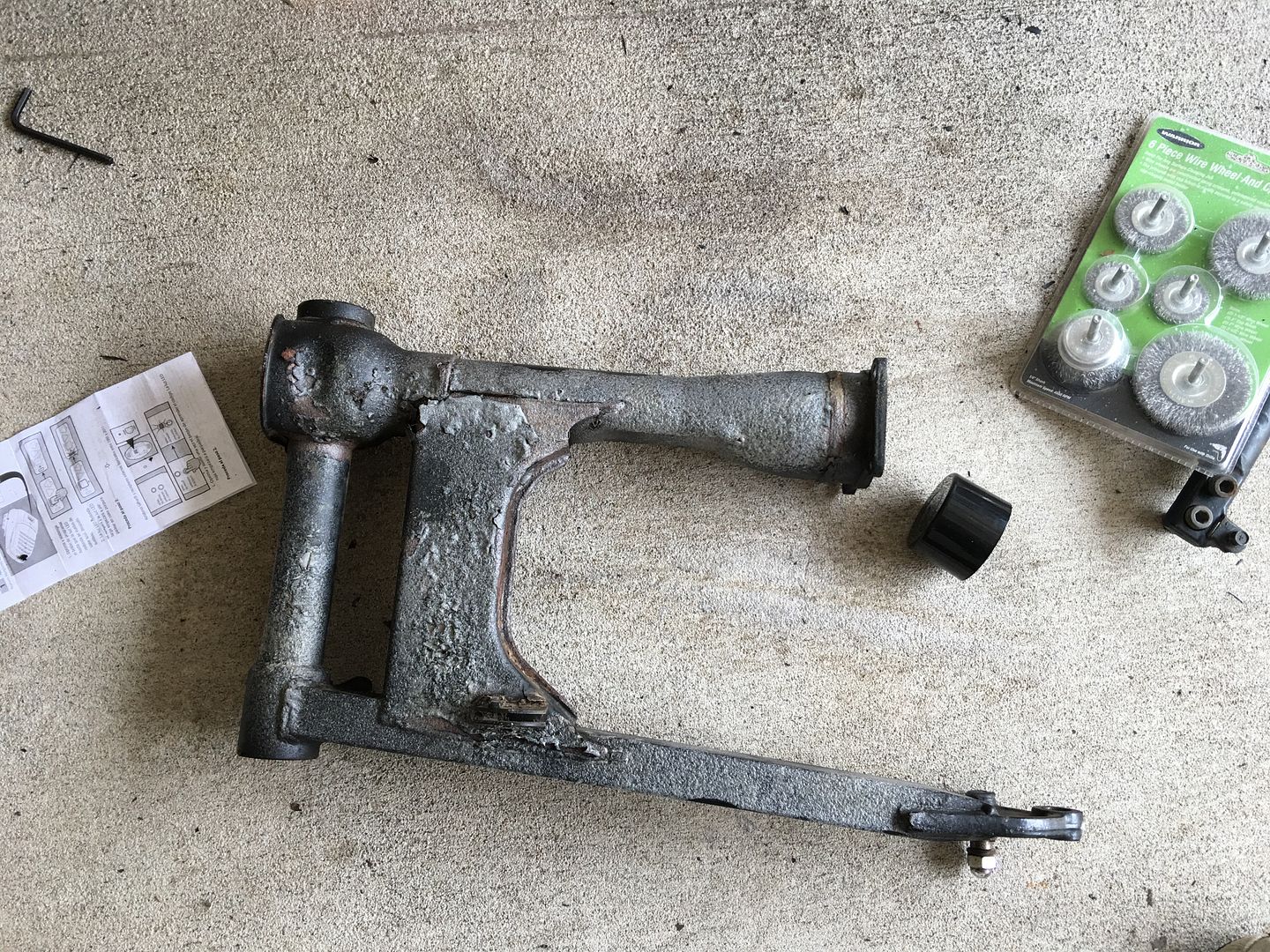 Stuff Dropped Off to be Coated: