LED turn signal lights install
---
I finally got my LED lights in, I orderd them about three weeks ago on EBAY, they shipped from china. There really nice looking lights, the case is made from solid steel and are kinda heavy. They are super bright! I bought two reds for the rear and two ambers for the front. I spent the night lastnight making mounting brackets so I could mount them in the same location as the originals were in without drilling and tapping unnessary holes in my bag mounts. I think they turned out really nice, what do you guys think?
this is the light right out of the package.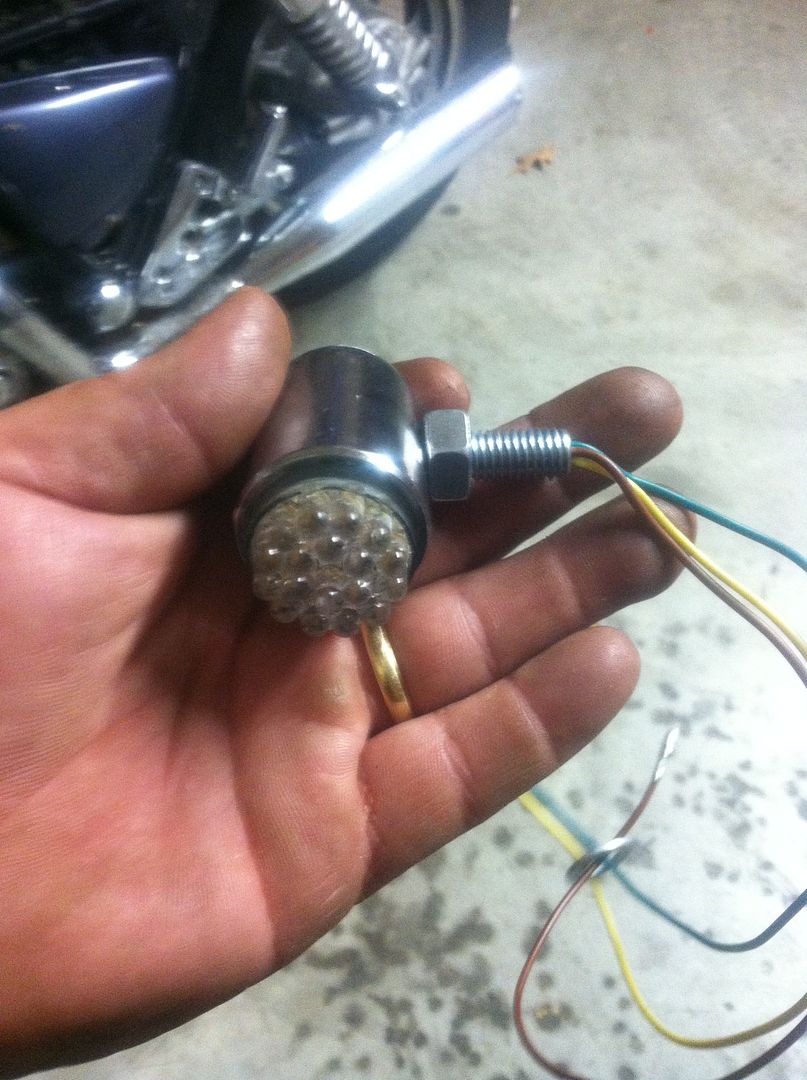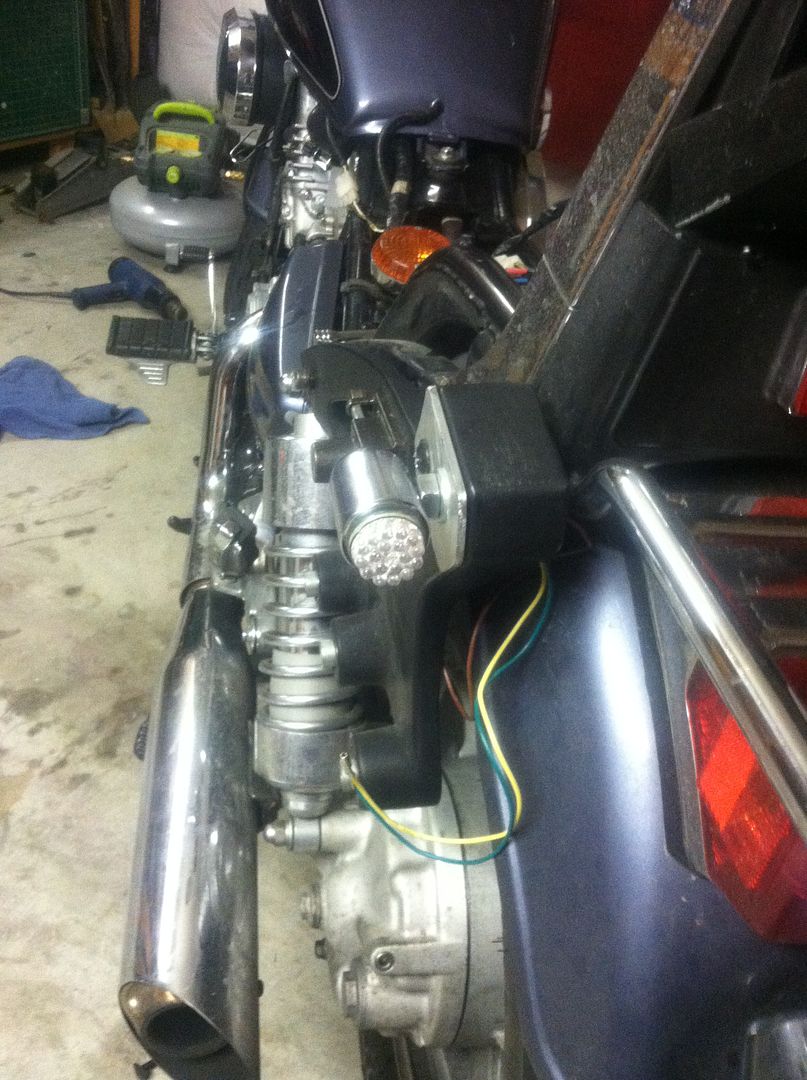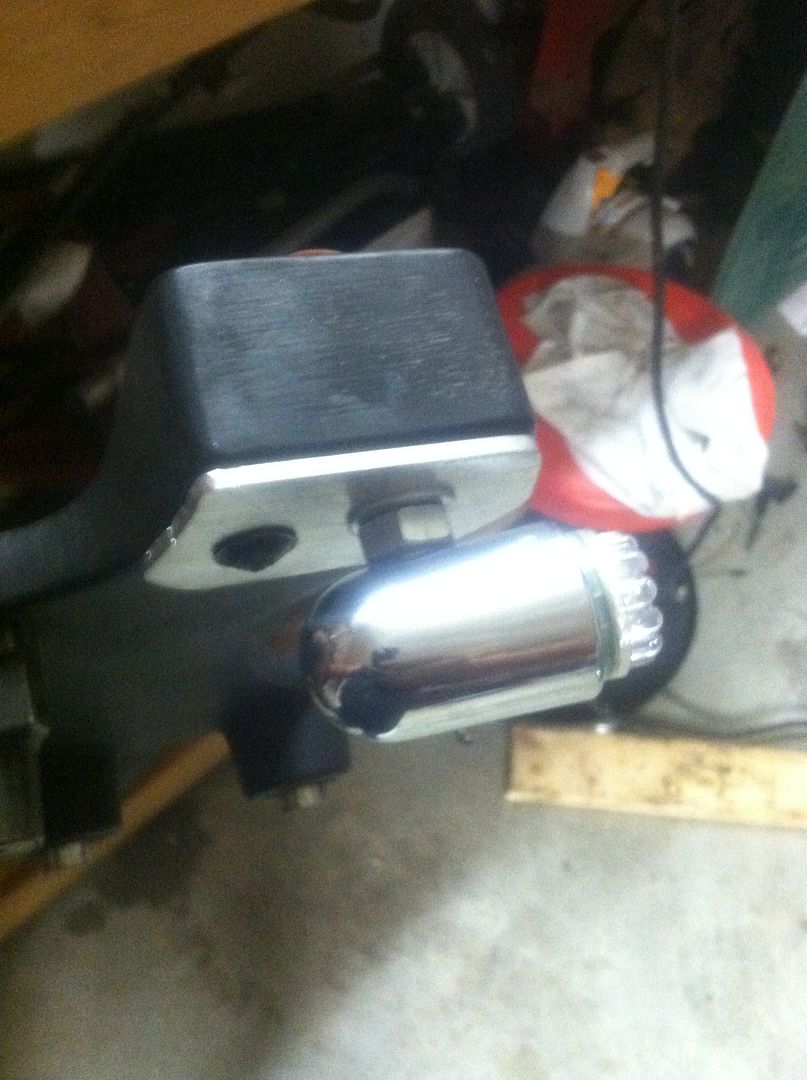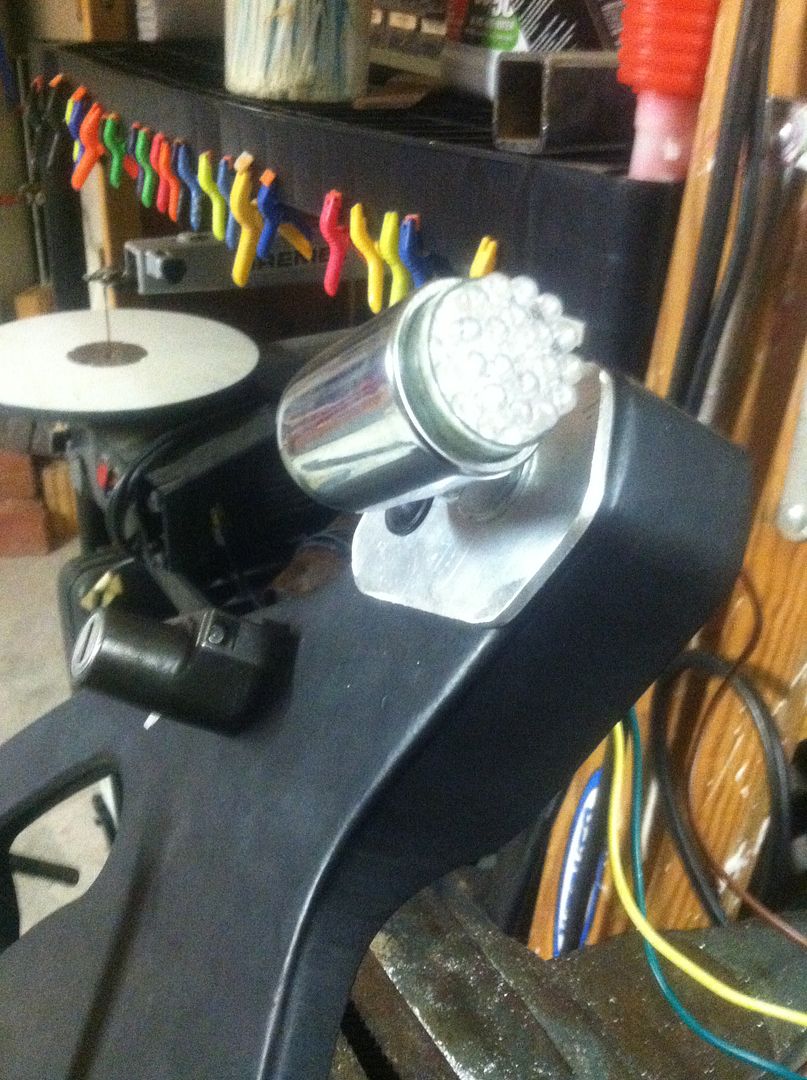 This with them mounted and lit up on flashers.
ott42817/th_6124CA8E-E1AD-4ADC-B90F-AF41D1D8477A_zps2xzwcxqo.mp4[/IMG]
this is the rear all finished up and time to start the front lights.
That pic didnt load, there actully red. Ill see if I can get another pic of them.
Quote:
they look white on the photo of them lit up.
What color are they actually when lit?

You did a nice job with the mounting plate BTW...looks good!
They are a little small for my personal taste, but if you are happy with them and they are DOT approved (legal), then that's all that matters.
Im not sure about the DOT aproval or not but I dont see why they wouldnt be? They meet or exceed and requirment needed I would imagine. I put the flashers on and snaped a pic real quick like, these are only turn signals, I couldnt get them to work braks and turn signals together so I just went with turn signals.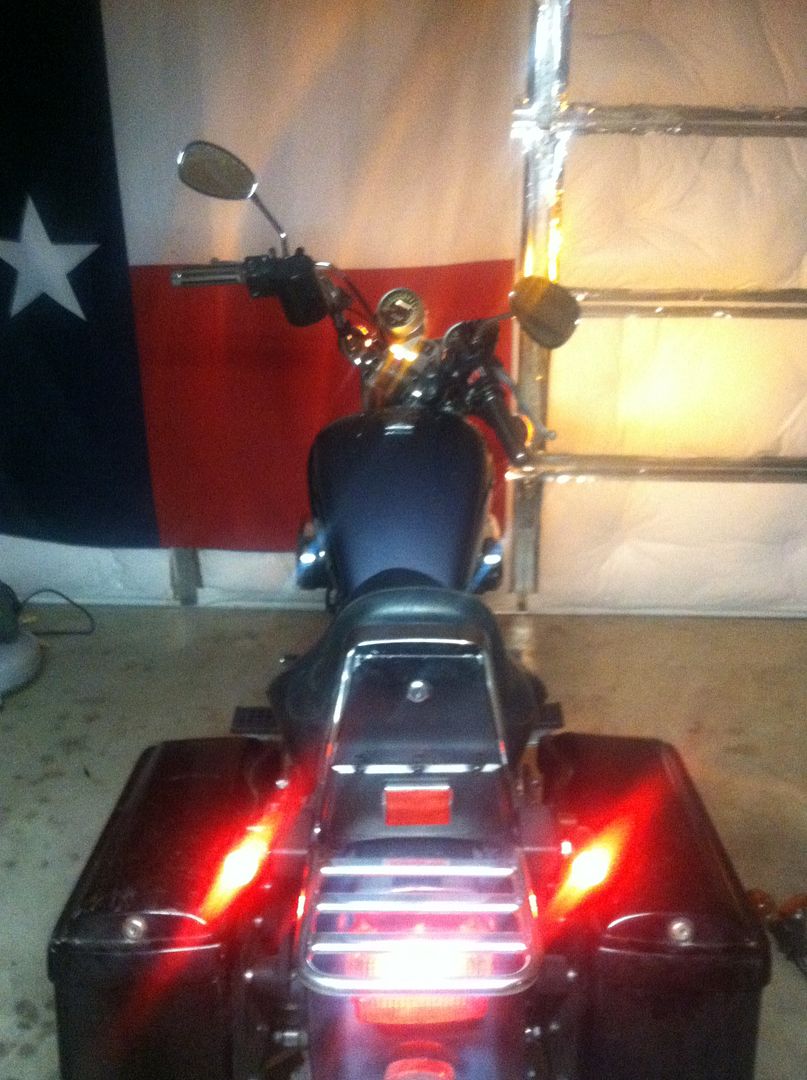 Super Moderator
Join Date: Feb 2013
Location: SW Florida
Posts: 2,466
most of the aftermarket LED signals (and replacement bulbs such as 1156/57, ect) are not DOT legal. usually not bright enough, although some are very bright, but may have a narrow field of 'view'

there are a lot of requirements that need to be met to carry them 3 magic letters
---
2005 VN750

Sold 11-27-17
Time will tell! I still have the original lights if there needed. Or I can just remove them all together for inspection then put them back on afterwards. But I dont think there going to be an issue here in texas.