Senior Member
Join Date: Jul 2013
Location: springfield mo
Posts: 119
Son wanted a drivers backrest
---
Sons back was aching after long rides, seems to be limited resources for a drivers backrest so I threw one together using a 800 backrest and some custom made and polished aluminum 1/4 pieces I cut out with my band saw and sanded with my belt sander, The one thing I dislike about this bike is its passenger seating or lack there of.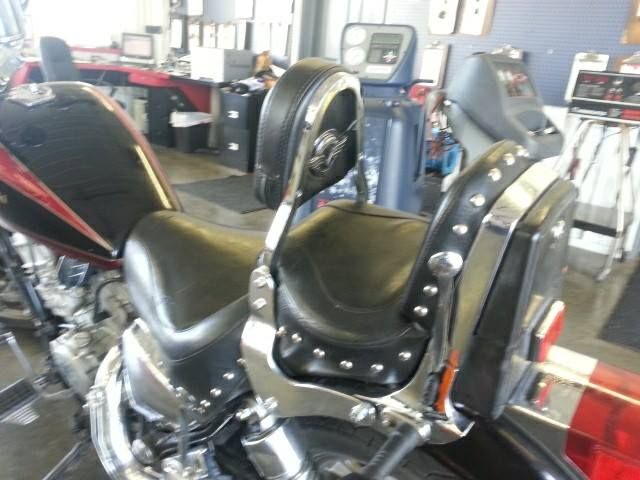 Jack of all trades
Join Date: Jul 2009
Location: Westland, Michigan
Posts: 2,863
Now that is pretty slick! I like what you did using stock mounting points.
---
2003 vn750
1988 Pontiac Trans Am (project/driver)
Senior Member
Join Date: Jul 2013
Location: springfield mo
Posts: 119
another view