Actually, it IS somewhat cryptic....naturally, that's "Lady Luck"...varriations were oft painted onto onto WW2 aircraft (do a search of "nose art")....
This one in particular though, is part of the cover off a Bob Weir (Grateful Dead) album...a solo attempt...his nick is "Ace"....
I was dfrawn between this and a Von Dutch Flying Eyeball...still am....but the Eyeball is pretty common....wanted something unique...
---
Last edited by Wolfie; 03-28-2013 at

04:08 PM

.
Senior Member
Join Date: Apr 2012
Location: OKC
Posts: 1,011
Makes perfect sense now. Especially after noticing the wishbone in the stocking. Thanks for clarifying.
And in typical Grateful Dead fassion, theres a lot more....
Dice earrings rolling a 7...4 leaf clover.....rabbits foot...
But as with all perceived luck, someone usually tosses in a monkey wrench....
Senior Member
Join Date: Apr 2012
Location: OKC
Posts: 1,011
Didn't notice those before.
"The Greatest Story Ever Told", by Bob Weir and Robert Hunter has a line in it too...
"The one thing we need is a left-hand monkey wrench" ...so its all a cryptical envelopment...
R/R = Relocated Redneck
Join Date: Nov 2012
Location: N. Las Vegas, NV
Posts: 628
She's like a Lucky Charm...
---
Mods
Voltmeter/clock/temperature gauge
HD Electra Glide Fairing
Earshave/Coastered/CA emissions - gone...
R/R relocated
Nightster seat
Tombstone taillight
Drag specialties turn signals relocated
Sportster progressive shocks... Dropped rear 1 1/2"
Progressive Fork Springs dropped front 1"
NGK plug wires and iridium plugs
Coil Relay Mod
Paint
ACCT to MCCT
Honda Rebel luggage rack
VN800 Handlebars & controls
Screamin Eagle mufflers
F&S Engine Guard & Kury highway pegs
Sweet.Wolfie.love it
---
ONE RATS ASS GIVEN PER POST
Support your local
FREEBIRDS MC
1986/5 Vn700/750 Frankenfook cross eyed bitch "Mellisa Fayhe"
I am a BIKER and i'm proud.
FREEBIRDS MC CENTRAL NY
lowered with progessive 412 10" shocks
rejetted for K/N Pods part#rc 2340
sportster seat
'
I didn't lose my mind.i gave it away
BRING BACK WOLFIE."
Peace and Carrots
"RIP
"And I'm free...as a bird"John Lennon Free as a Bird
"
I only carry when I have my pants on
"Joe Robinson RIP aka Old Dog
Ordered em last night...cost me a whopping $4.79....I paid the extra shipping though at $8 because otherwise wouldda came in "great" shape, lol...
So works out to $6.50/side for custom...will see what the quality is, lol.




Glenn C.
Join Date: Apr 2010
Location: Alexandria, Minnesota
Posts: 1,627
Or u can just contact me..
i have a vinyl cutting machine..not a printer tho...
heres some of my work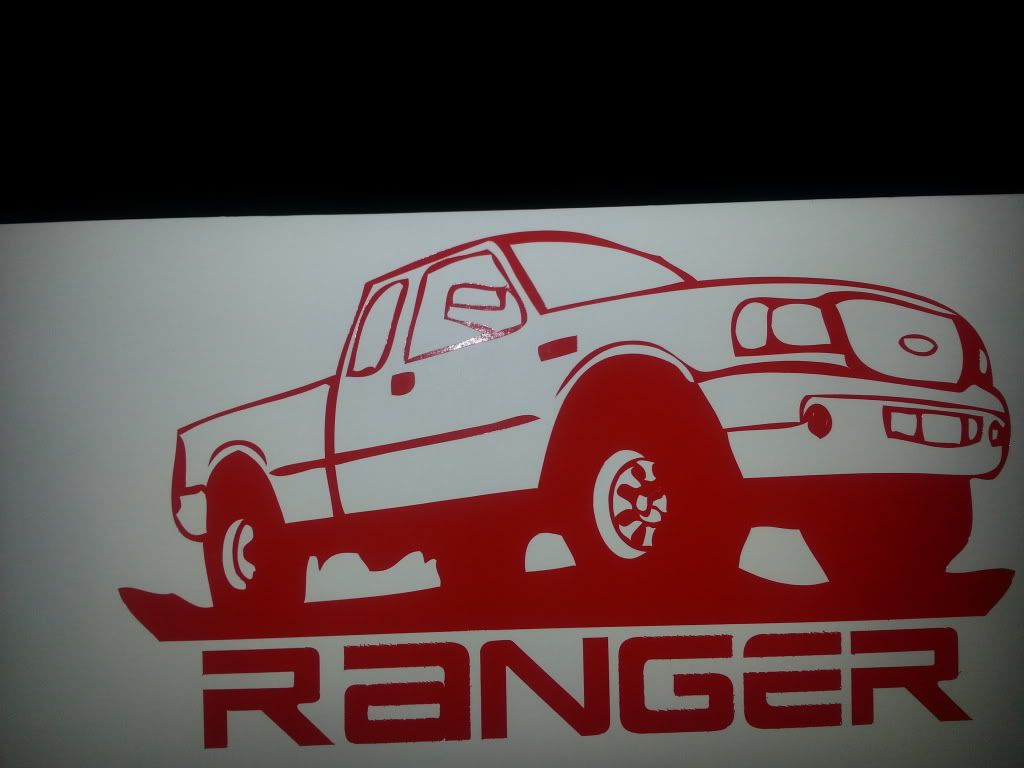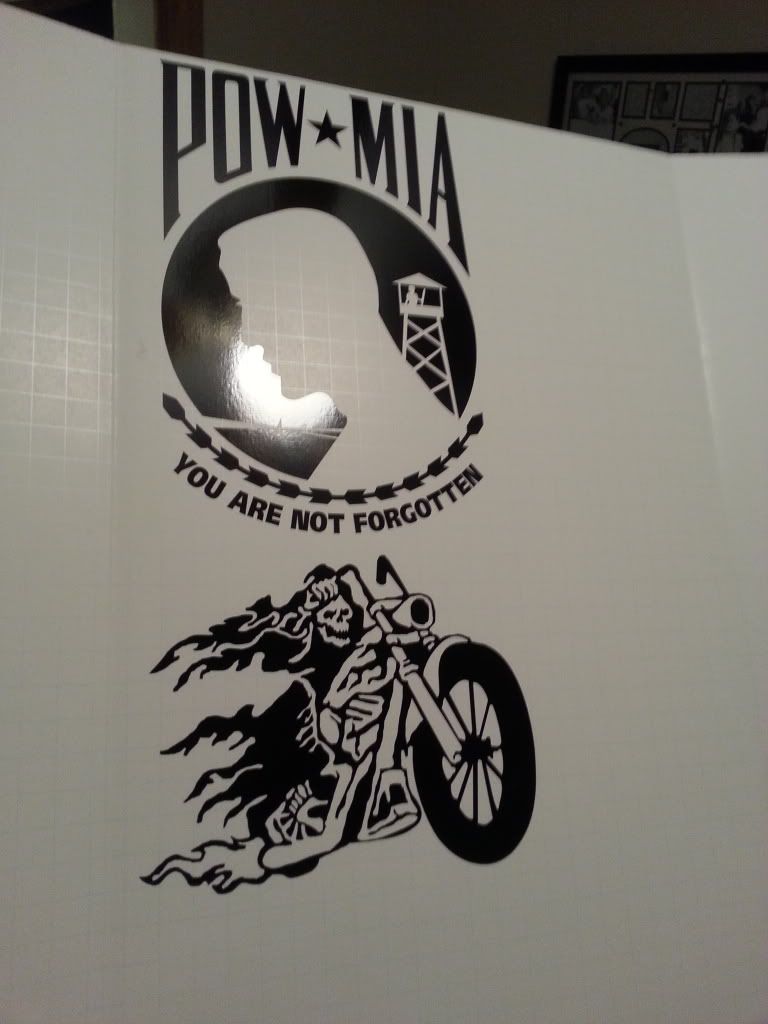 Stickers came today...pretty decent quality considering the price...here they are mounted and clearcoated...I should have trimmed em more with an Exacto, as the black background doesnt match the tank paint, but once mounted, I took a brush with same paint and just edged em...came out OK methinks...