black betty gets a make over
---
since old betty my 86 vn750 had been beaten and abused so much last year i have decided to paint the tins in rustoleum hammered black i started with the front fender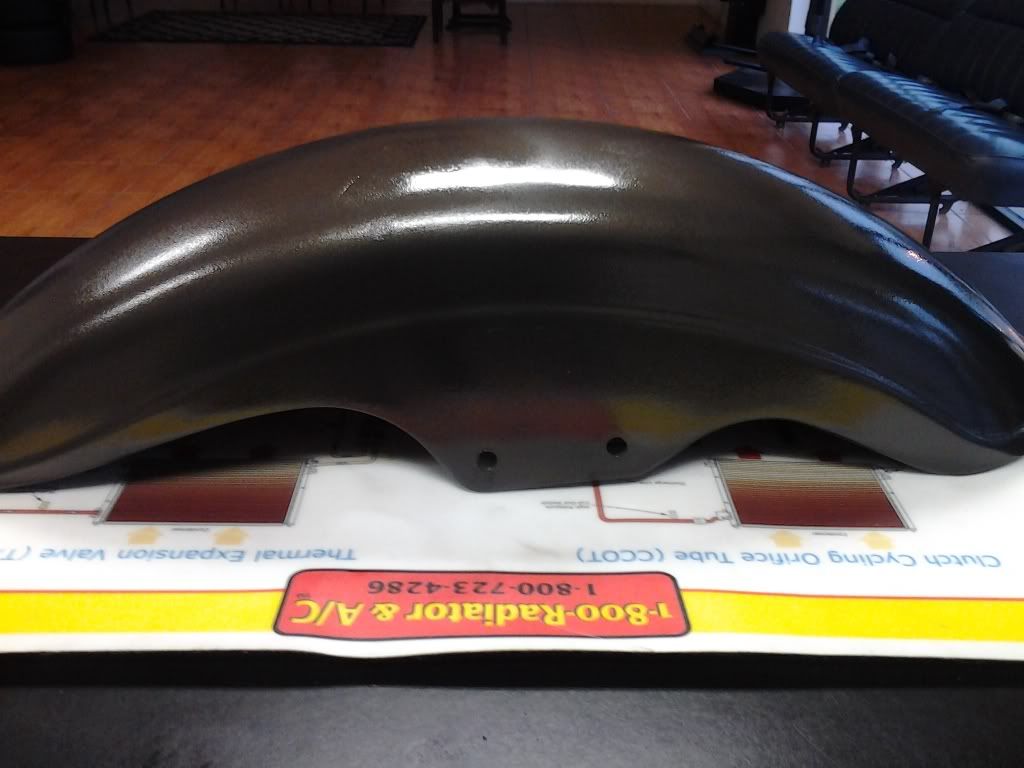 which is now back on the bike
and now i have moved onto my new used tank
paint still wet
---
i got my helmet but it sure makes licking the windows a chore
cell phone number for anyone who needs it 214-516-1738
photobucket link
http://s1066.photobucket.com/user/newrider9984/library/
and if anyone decides to use this paint do not clear coat it due to the hammered texture the clear looks nasty
---
i got my helmet but it sure makes licking the windows a chore
cell phone number for anyone who needs it 214-516-1738
photobucket link
http://s1066.photobucket.com/user/newrider9984/library/
Prowling Tiger
Join Date: Apr 2012
Posts: 2,048
That looks sweet! Keep up the good work!
Registered User
Join Date: Aug 2011
Location: GreenwoodFrickinLakeNY
Posts: 10,354
nice job,brother
---
ONE RATS ASS GIVEN PER POST
Support your local
FREEBIRDS MC
1986/5 Vn700/750 Frankenfook cross eyed bitch "Mellisa Fayhe"
I am a BIKER and i'm proud.
FREEBIRDS MC CENTRAL NY
lowered with progessive 412 10" shocks
rejetted for K/N Pods part#rc 2340
sportster seat
'
I didn't lose my mind.i gave it away
BRING BACK WOLFIE."
Peace and Carrots
"RIP
"And I'm free...as a bird"John Lennon Free as a Bird
"
I only carry when I have my pants on
"Joe Robinson RIP aka Old Dog