Davechow from Mexico City
Join Date: Nov 2008
Location: Mexico City
Posts: 7
Hi, I´m a VN750 Owner from Mexico City
---
Hi everybody, Is there another owner from south the border?

I hope I can make friends and if is it possible one or two bussiness

Gracias Amigos....
Calif Rider
Join Date: Jan 2006
Location: Petaluma Calif
Posts: 725
Welcome to the sight Dave. I am north of the border and really north of San Francisco. What year is your bike and how is it running. Lots of info in the forum you can read about and mods. If you have any question shoot it out somebody usually can give you and answer in very short time, or try to help with find the problem. Lots of good info on preventive maintenance also. Ride hard and ride safe.
---
2004 25,500 miles
Led tail light enhancement
Homemade floor boards
Headlight modulator
Extra heat sink on R+R
R+R relocation
Homemade driver's backrest
Fused Stator
Mcct conversion-cost 4.50
Ride-on in tires
crash bar with home made hyway pegs
iridium plugs
home made fork wind deflectors
coil pickups adjusted.
Kenda kruz tires 110/90 170/80
Linkmeister Supreme
Join Date: Aug 2008
Location: Lethbridge, Alberta, Canada
Posts: 7,960
Welcome to the Vulcan Forum from southern Alberta in western Canada, Dave. You`re south of two borders from me. Lots of info here and lots of good guys and gals with experience riding and wrenching. If you need help with something, just ask. Somebody will have suggestions to try.
---
Gordon
1991 VN 750 -"
Cosmic Lady
" or "
Bad Girl
"?
Purchased May 16, 2008
Approx.19,300km (12,000 miles)
H-D windshield
Relocated R/R
MF-AGM battery
Fiamm Freeway Blaster horns
F&S luggage rack and engine guard
Kury Offset Hiway pegs
July 13, 2016, Riding on the DARKSIDE now, Classic Radial 165/80-15
TOP TEN THINGS A NEW RIDER/OWNER SHOULD DO.
Click on link.
https://www.vn750.com/forum/11-vn750-general-discussion/9127-top-ten-items-you-would-suggest-new-owner-do-his-new-ride.html
Old Truck Junkie
Join Date: Jul 2007
Location: Roby Texas
Posts: 4,130
Bien benido a la forum, Dave. Enjoy the forum, there are many friend to be made here. Careful with the mods, it can become an addiction. Have fun.
---
02 honda sabre 1100
Member
Join Date: Aug 2008
Location: Lebanon, New Jersey (Hunterdon County)
Posts: 51
Pretty far from Mexico up here in the NE U.S., but welcome to the forum. Any details pics of your bike?
---
VulcanTL
2003 Vulcan 750
Junior Member
Join Date: Jan 2007
Location: Wheelwright.Santa Fe.Argentina
Posts: 8
Un saludo desde aqui abajo
, I'm at last border of continent
Members who have donated towards server costs
Join Date: Apr 2008
Location: S.E. Michigan
Posts: 2,850
Welcome to the Forums Dave, we're glad you found us.
Join Date: Sep 2007
Posts: 112
Hola Dave

I'm in Kuala Lumpur Malaysia, but in this year I have been to Sahagun twice. Bombardier are building some trains for a Kuala Lumpur railway line and I should be over there again in March/April 09.

Enjoy the VN and this site, as others have said - Lots of great info here.

I'll drop you a PM when I'm next coming over to Mexico.
Davechow from Mexico City
Join Date: Nov 2008
Location: Mexico City
Posts: 7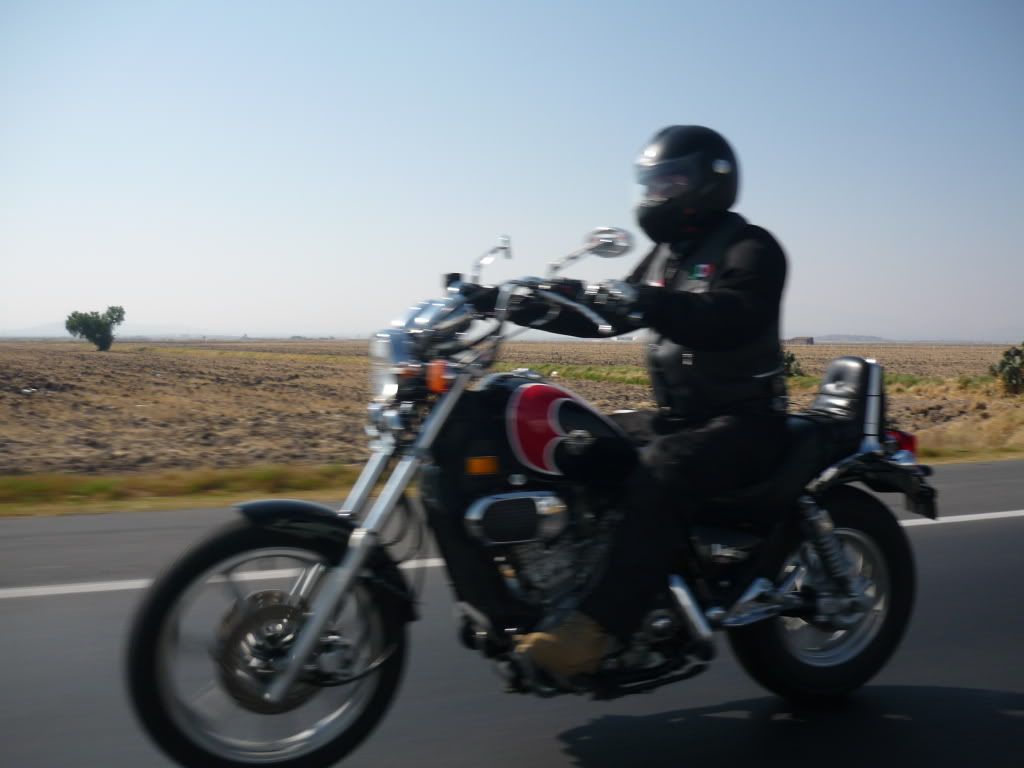 Greetings my argentinean friend, i miss the meat, it was delicious..mmm..