Join Date: Apr 2008
Posts: 30
Havana Florida
---
Just saying hi to all of you in the southeast region. As soon as I get my bike running right. I will be riding daily.
Drive less, ride more...
Join Date: Nov 2005
Location: SW Ga
Posts: 1,114
You have some neat riding awaiting you in your area!....
If you have not done so already, when your bike is truly ready, be sure to ride the "canopy roads" in your area (mainly in Leon County, and also Thomas County, GA).
Some of the back roads of Leon and Gadsden counties aren't bad, either.
Another suggestion: US Hwy 98, between Carrabelle, FL and Mexico Beach, FL (fairly scenic, running along the Gulf of Mexico).
Also: the biking schedule of events down in Tallahassee should keep you busy with plenty of excuses to ride.....
---
'05 VN750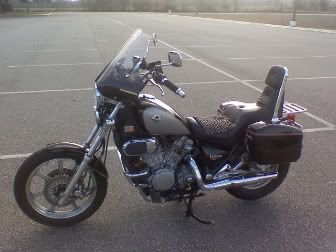 For other bike pix & mods, go to:
http://s1203.photobucket.com/albums/...k/VN750%20pix/