Join Date: Aug 2009
Posts: 56
Tallahassee Fl
---
Anyone in Tally let me know
Yep, I'm here. Just got a '02 last week.
Join Date: Sep 2009
Posts: 16
Im not in Tally right now but i will be when i get back from deployment
---
I am on leave right after new years, if you want to organize a ride anywhere between Dec 31, 2009 - Jan 13, 1010. let me know - Tommy
I've been riding more lately. Getting used to her now.

My brother and I will be going to the Quincy airport tomorrow.
Senior Member
Join Date: Sep 2009
Location: Thomasville, GA 31792
Posts: 143
I am in Thomasville, GA, just north of Tally heading up Thomasville Rd. I just road my VN down to Tally the other day, Wednesday was an awesome day for a ride.
Anything new to report in our area?

Been riding to the girlfriend's and back quite often lately.

Other than that... just enjoying every second out there on the road.
Junior Member
Join Date: Jul 2008
Location: Tallahassee Florida
Posts: 1
Drive less, ride more...
Join Date: Nov 2005
Location: SW Ga
Posts: 1,114
Now is one good time of the year to ride the various "canopy roads" found in Leon County, FL...and Thomas County, GA.

To find out where all of them are, you can of course do an internet search for them.

They are some of the better riding in northern Florida.

I will probably be moving to SW Georgia soon, and especially since Tallahassee is definitely a "bike" town, I will probably be looking you up b4 long.
---
'05 VN750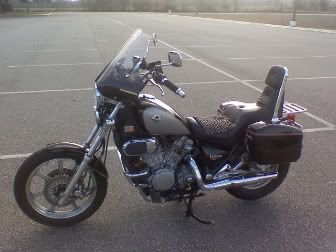 For other bike pix & mods, go to:
http://s1203.photobucket.com/albums/...k/VN750%20pix/