Hopefully soon to be a VN750 owner
---
I've been looking for my first bike and right now it seems like it's going to be a 1999 Vulcan 750. It's a pretty funny story actually.
I recently completed the MSF course and got my endorsement. Went looking at the local honda and kawasaki dealers to see what they had. I've been scouring craigslist for weeks and had a pretty good idea of what I was looking for. One of my friends/neighbors recently traded in 2 '99 vn750's for a newer honda shadow. Turns out, they traded them at the kawasaki dealer I was looking at. (could have saved us both some money if I had know they were getting rid of them...whatever!)
So it's a 1999 with 2,100 miles on it. Been garaged kept and sitting in their garage for a while. The dealer has already replaced the battery and all fluids and the bike is running, but not as well as they would like. So they are rebuilding the carbs now, which I expected to be needed with the bike sitting up. Hopefully I will get to ride it later this week.
I've read just about everything I can find on these forums...sooo much great information. Hopefully I will be riding my own vulcan pretty soon.
Senior Member
Join Date: Jul 2008
Location: Titusville, New Jersey
Posts: 6,436
Hope so too! Florida is great for motorcyclin' and you seem to be doing everything correctly - taking the course and what not. The VN750 is a GREAT bike, keep us posted brother!
Senior Member
Join Date: Jan 2012
Posts: 619
Congrats on the new bike and welcome to the forum
Patriot Guard Rider
Join Date: Jan 2011
Location: Torrance, CA
Posts: 825
Good Luck with the acquisition and Welcome to the VN750 Insanity!
---
1986 Black Kawasaki Vulcan VN750 "Black KAWK"
VN750 #9300 & VROC #33453
EMGO Handlebar, V&H Exhaust, Drop Shocks, Raised/Painted Fork, MeanStreak Seat, Tank Bib, ME880 Oversize Tires, Engine Guard, Custom Mirrors, Chris Products Turn Signals, Ear Shave, 150/42 Jets, PINGEL Fuel Valve, MCCT, Volt Meter, Shendegen R/R, AGM Battery, Coastered, .020 Coils, Relo Gauges & Headlamp, SilverStar Ultra, LED Flashing Brake Light, Center Stand Delete, WOLO Airhorn.
Thanks for the welcome everyone. I went and took a test ride on the bike today and brought it home. Wow...it is a lot of fun to ride! It is running really well. Can't wait to get back on her tomorrow.
Nice, welcome to the group. Post some pics if you get a chance.
---
"Show me a man who makes no mistakes, and I'll show you a man who doesn't do things." Theodore Roosevelt."
2007 Victory Kingpin
Current projects - 1986 VN750 & 1988 EL250
Pics as requested:
1999 Kawasaki Vulcan 750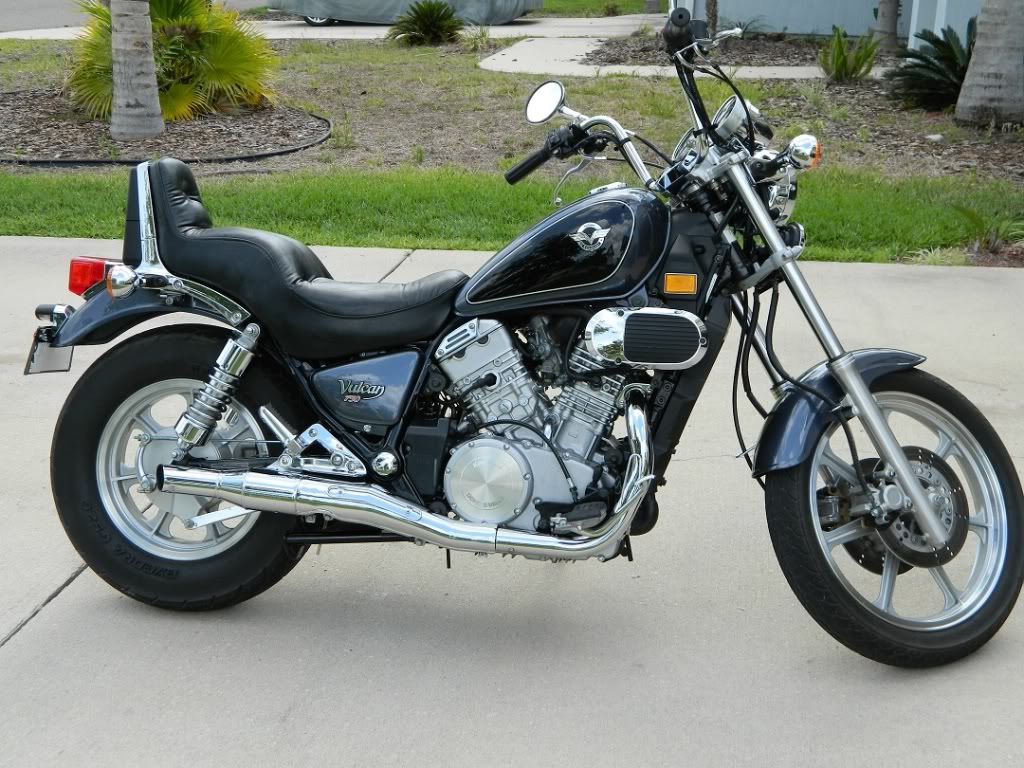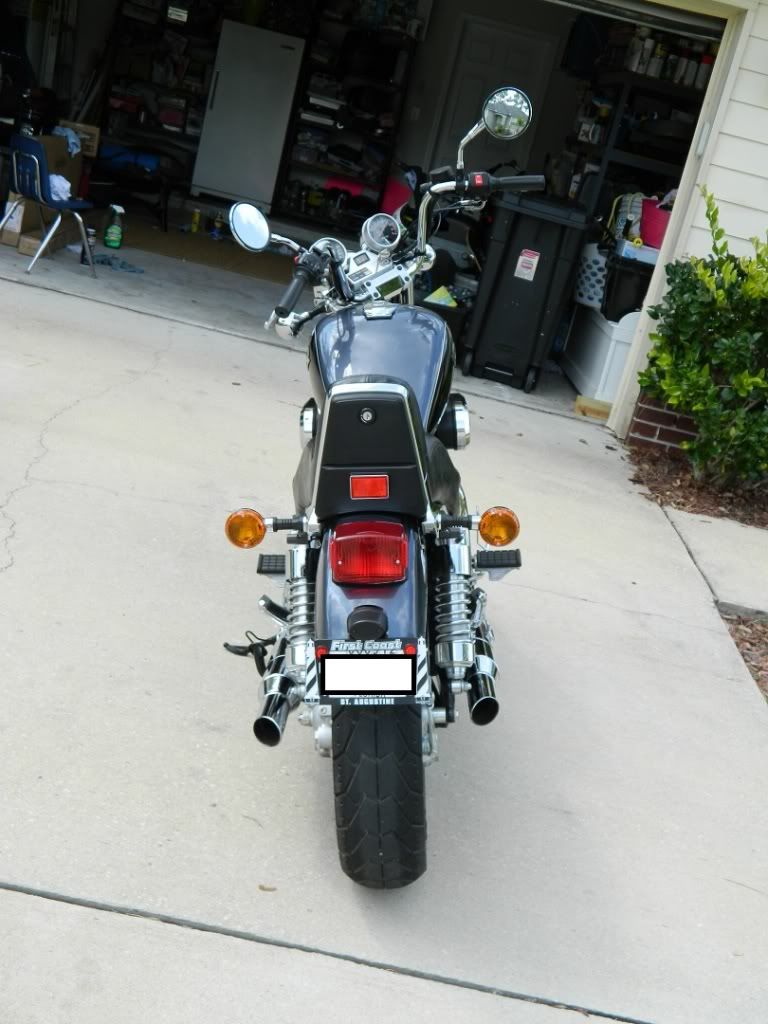 Not sure if you can tell, but there are only 2226 miles on right now.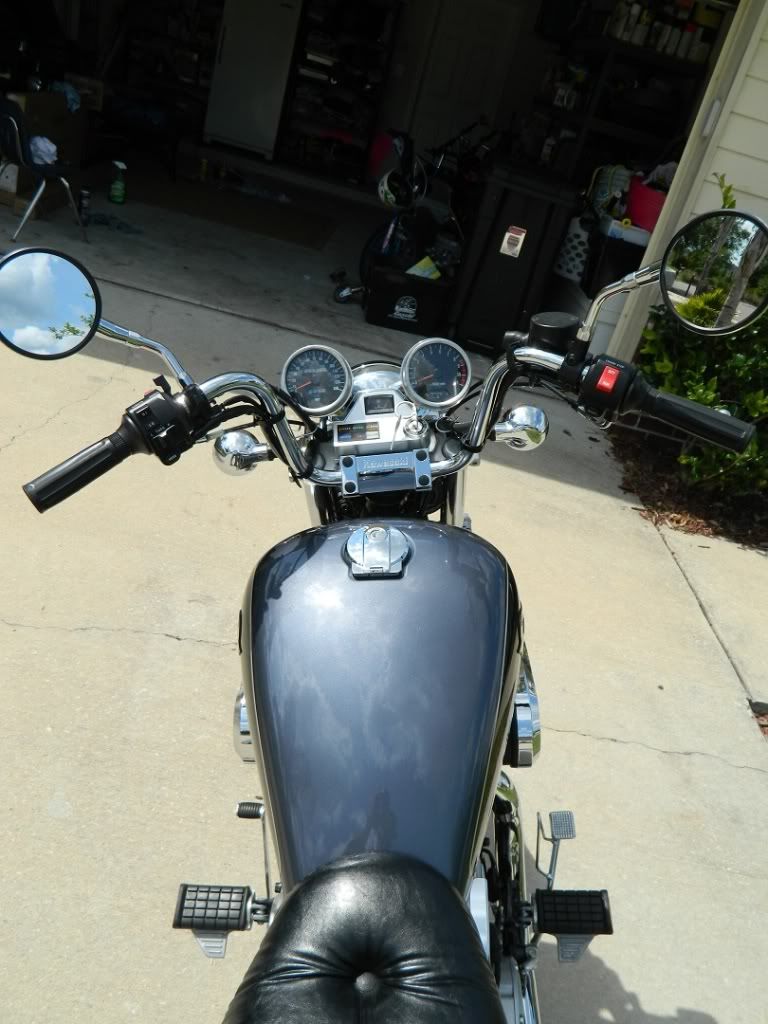 And only 2 cosmetic defects (not mechanical defects!)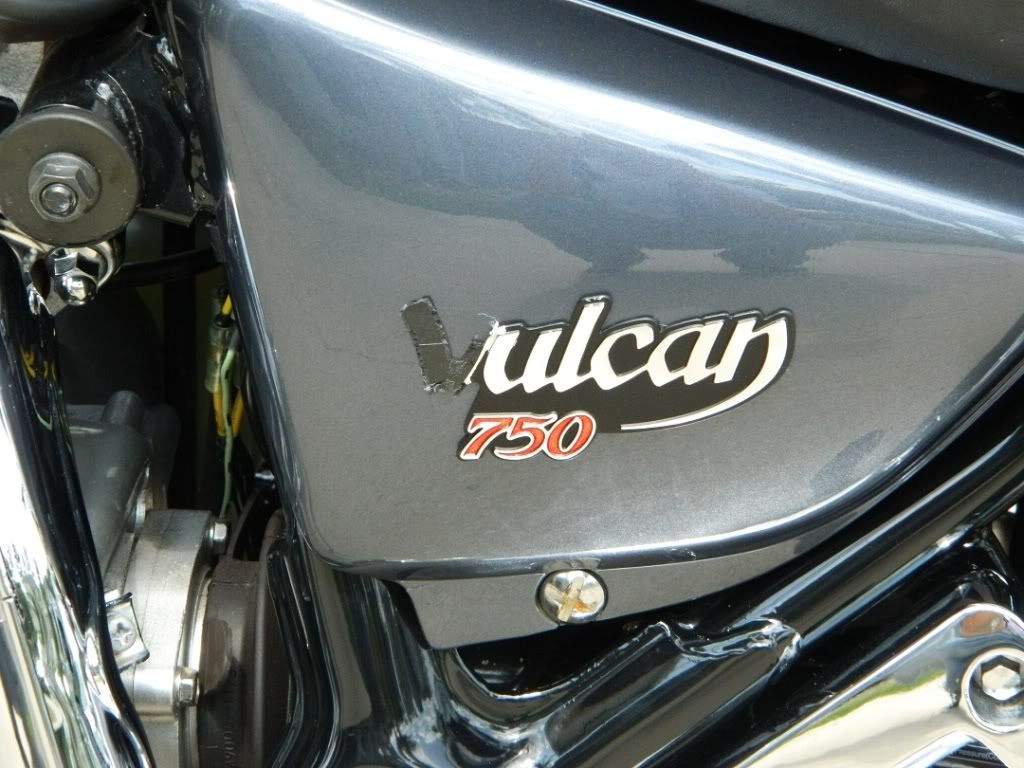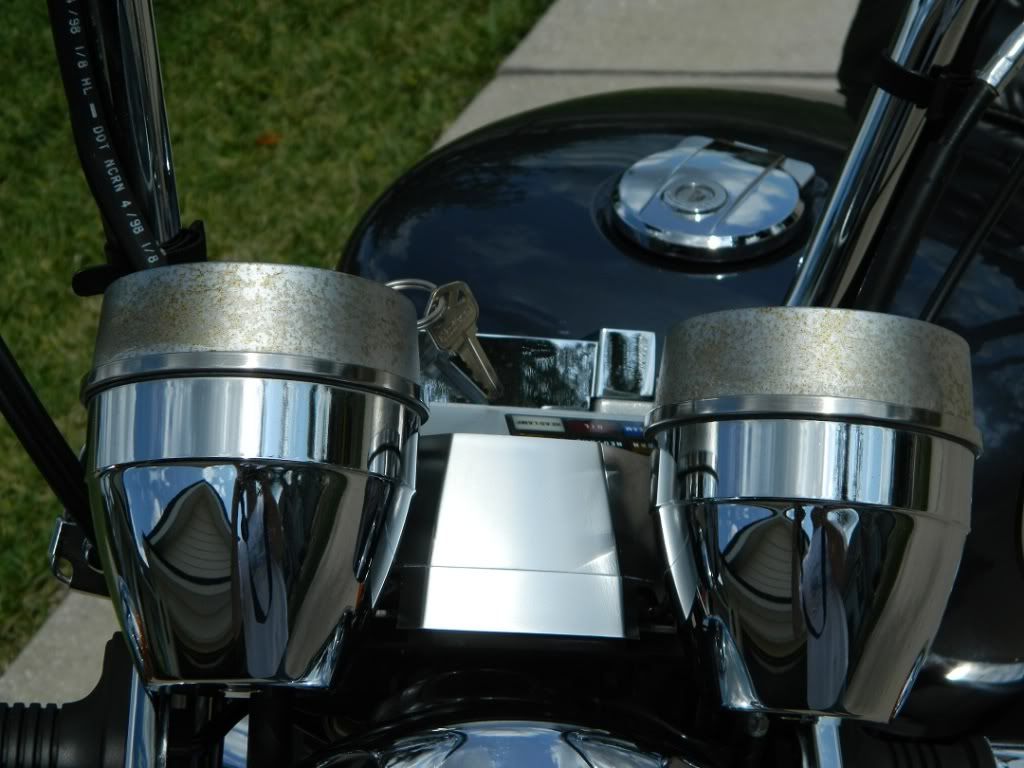 I guess I haven't posted enough yet to be allowed to put up pics. I shall try to remedy that.
I think it's 5 posts. Almost there!
---
1986 Kawasaki Vulcan 750
NGK Iridium Plugs #7803/DPR7EIX-9
Duralast Gold ETX15 AGM Battery
Coastered & Shaved
TOC MCCTs
Metzeler ME880 [110/90-19, 170/80-15]
Balance Dampers Replaced
Tuxedo Mod
Rebuilt Forks w/ Progressive Springs
V&H Cruzers
VN750.com Grill Cover
Meanstreak Seat
Emgo 23-92411 Handlebars
MOSFET FH012AA R/R

1990 Kawasaki Vulcan 750

1998 Honda VFR800 FI

2014 Honda VFR800F

1989 Pontiac Firebird Formula 350
As much as I hate to spam a forum/thread, I really do want to post my pics. lol