86 vulcan 750 newb
---
just picked up a 1986 vulcan 750 with 21000 original miles, garage kept, nice clean bike. I want to start by lowering the rear and ditching the saddle bags, and maybe some drag handle bars. As i'm surfing the forum and looking at pictures, alot of people "shave the ears", can anybody tell me what this means? Sounds like something i would like to do, but i'm clueless on what it is lol....
Members who have donated towards server costs
Join Date: Mar 2006
Location: Kyle, Texas
Posts: 4,054
You're right. Lots of folks have done the ear shave. It allows you to get pretty much the most out of the engine without serious engine mods. You open up the air flow, using larger jets in the carb, and combined with a more free flowing exhaust, you can get maybe 10% more HP out of the bike. IMO, the stock bike runs like a screaming ape, so I never felt like I needed to "open it up more". But we all do lots of things to the bike that aren't "needed" in other's eyes!
The ear shave removes the air box and air filter boxes (ears) and you replace them with pod filters, re-jet the carbs to match the higher air flow, combined with some kind of after-market pipes...=screaming ape on steroids...
edit: Oh yeah! Welcome to the group!
---
Fergy
Kyle, TX VN750.com member #707 VROC#19556
2002 VN1500 Classic
Spline Lube Procedure, with photos,
R/R Relocation
and
Coil Mod
Rusty Tank Cleaning!
Electrical Fault Finding Flowchart
SEAFOAM JUNKIE!
Linkmeister Supreme
Join Date: Aug 2008
Location: Lethbridge, Alberta, Canada
Posts: 7,960
---
Gordon
1991 VN 750 -"
Cosmic Lady
" or "
Bad Girl
"?
Purchased May 16, 2008
Approx.19,300km (12,000 miles)
H-D windshield
Relocated R/R
MF-AGM battery
Fiamm Freeway Blaster horns
F&S luggage rack and engine guard
Kury Offset Hiway pegs
July 13, 2016, Riding on the DARKSIDE now, Classic Radial 165/80-15
TOP TEN THINGS A NEW RIDER/OWNER SHOULD DO.
Click on link.
https://www.vn750.com/forum/11-vn750-general-discussion/9127-top-ten-items-you-would-suggest-new-owner-do-his-new-ride.html
---
Last edited by OlHossCanada; 10-24-2009 at

01:08 AM

.
Simple Solutions
Join Date: Jun 2008
Location: SEQUIM, WA
Posts: 965
according to the thread of the diffrent ear shave there wasnt a jet mod,,,
the original ear shave i did and i havent got my jets quite right yet but they are close the added power and sound with that and the degoat is amazing ... definitely two thumbs up there is a link in verses but if u post your exhast specs and elevation and which mod u plan on lance will probably chime in with the proper jets to start with we will be more then happy to walk u through this ...
btw fill out your personal info so we know where u are chances are theres someone close that can lend a hand whenever u need it
---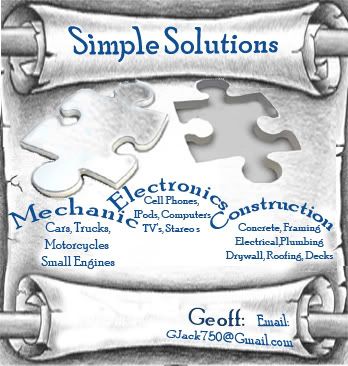 Stator #3
MF AGM
DeGoated
Ears Shaved
R/R relocated
Rebuilt
She's worth her weight in GOLD
If u dont have it already Here is the
Service Manual
How To
Test the Stator
---
Last edited by seebeeare; 10-24-2009 at

01:43 AM

.
Members who have donated towards server costs
Join Date: Dec 2008
Location: Monroe, LA
Posts: 4,715
Welcome to the forum. I see you are already enjoying some of the benefits. If you have questions, just ask. Lots of helpful folks here to assist.
---
I'm keepin' all the left over parts. I'm gonna use 'em to build another bike!
_____________________________________________
"Black Beauty"
1989 VN750 acquired December, 2008, 6,711 miles
Currently 23,298 miles
Old Blue
2001 Honda CMX250 Rebel acquired July, 2008
1987 VN750 project bike, acquired August, 2009, 33,000 miles and balancer sticking out of the case, currently awaiting attention and parts
Join Date: Oct 2009
Posts: 51
Welcome. I'm a newbie here as well. I found a ton of info doing searches and checking the vulcan verses. Has helped me out a lot already.
Thanks guys! I'm a member of a few other forums as well and everybody is much nicer on this forum, I can wait to start making some mods, and i have a few tricks up my sleeve and a few things i want to try. It's amazing all the stuff you can do to the vulcans, i'm a huge fan of the avon white wall tires!