93 Vulcan 750: Corona, Ca
Join Date: Oct 2009
Location: Corona, California, USA
Posts: 4
Greetings from Corona, CA!
---
Greetings from Corona, CA!
My name is Allen and I am 47, married for almost 26 years with two kids ages 20 and 18. My dad was an avid rider and I spent a lot of time riding behind him as a kid. He died when I was 18 so I never rode a motorcycle on my own, though I have always wanted to. Well, I figured that it was time to rectify that so I took a MSF class and got my motorcycle license. I have already picked up all the necessary riding gear (Shoie RF1000 helmet, armored jacket, chaps, leather work boots and good quality leather motorcycle gloves) and have a 1993 Kawasaki Vulcan 750 coming my way. Unfortunately, the bike is still being worked on by my friend who restores British motorcycles and does import/distribution of Triumph motorcycle parts. The 93 Vulcan is from a friend of my friend who can no longer ride due to medical issues. He is the original owner and the bike is stock with 9,800 miles on it and always garaged so it is in excellent condition though a bit dusty. The problem is that it has not been ridden since 2006 and has been sitting almost 3.5 years with gas stored in the tank. So my friend has been re-building the carbs and replacing all the seals and such as well as replacing the petcock. Hopefully it will be up and running in another week or so as he works on it when he can. Since we have been running temps between 90-100 degrees, I am more than happy to wait for it to cool off a few degrees.
I found this forum on a google search, and have been lurking for a bit. I think I will hang around since I am sure that I will have plenty of questions and in need of a lot of advice in dealing with this motorcycle. I have no problems doing mechanical work as I have worked on cars since I was a kid, but motorcycles are considerably different. Thanks in advance for your help as I move into my mid-life crisis.
Here are a couple of photos of the 93 Vulcan in my friend's shop. These are cell phone pics, so they are not the best. The seat is off with a battery charger on it and the air cleaner cover has been removed to check things out.
---
Last edited by allenworsham; 10-05-2009 at

01:04 AM

.
Simple Solutions
Join Date: Jun 2008
Location: SEQUIM, WA
Posts: 965
great bike man and welcome ... lots of mods lots of info here peak around and ask questions. I Work on cars and bikes the same and i think a bike is easier then a car just my opinion, less electrical garbily goop gettin in the way and no p0139 codes flashin at ya
---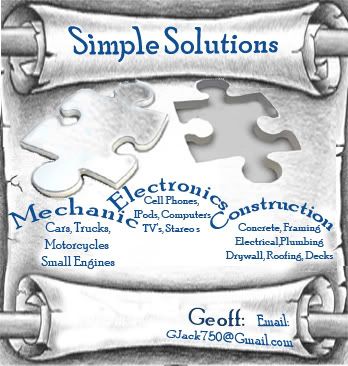 Stator #3
MF AGM
DeGoated
Ears Shaved
R/R relocated
Rebuilt
She's worth her weight in GOLD
If u dont have it already Here is the
Service Manual
How To
Test the Stator
Concert connoisseur
good looking bike, and a few on here found theres sitting 10 or more years. mine sat for a few years before my sister found it in some old guys garage. new tires are a must regardless of what they look like and pick up an agm m/f battery to save you some headache. lots of info in the verses here as well as a ton of knowledgeable people.
see you on the road soon!!!!!!!!!
Senior Member
Join Date: Mar 2009
Location: Northern Ill.
Posts: 115
Welcome from Northen Ill. You won't find a better site and group of helpfull people. Keep the rubber side down.
---
2000 VN750
gray and black
13,265 when I picked it up
Relocated R/R
Marbled
Relayed coils
Volt meter (Relayed)
Blue accent lighting
Iridium plugs
Turn signal buzzer
Highway pegs
Heated grips
Fork bag
Auburn leather saddle bags
Clock
Replaced front side reflectors with LED reflectors
Added LED lights to bottom of front tubes
Polished front tubes
Sylvania H4ST
DEKA MF AGM ETX15L
Regapped pickups to snug .020
TOC ACCT springs
Senior Member
Join Date: Apr 2008
Location: Pittsburg, TX
Posts: 401
Welcome to the 7,000+ club Allen. Many excellent people here with great advice. Check the Verses they can help you become more familiar with your bike.
---
2005 Vulcan 750
Black and Silver
Windshield
Saddlebags
OEM Hghwy Bars
O-ring Footpegs
OEM Luggage Rack
V&H Exhaust System
TOC ACCT Rebuild
Die Hard Gold AGM MFB
Spline Lube every tire change
VN750 #4393
VROC #31065
TexasVROC
Undercover Sportbiker
Join Date: Oct 2007
Location: SoCal (SF Valley) 91343
Posts: 1,097
Welcome to the family.
---
Linkmeister Supreme
Join Date: Aug 2008
Location: Lethbridge, Alberta, Canada
Posts: 7,960
Welcome to the Vulcan madness Allen. Congrats on the new to you ride, and starting living life on two wheels. If that battery in the pics being charged isn`t of the Maintenance Free-Absorbed Glass Mat (MF-AGM) variety, change it out at the first sign of trouble. Check out the link below, the Vulcan Verses forum, and the various tech forums while waiting for the SoCal temps to drop.

I'm glad to hear you already have your safety gear. I would like to share a couple of things I read in a training manual from a Calgary riding school. They pointed out that boots for highway riding should not be too heavy, and need a rubber sole for traction on slippery pavement when stopped. Moto cross boots can be heavier because they are typically not riding at as high a speed as you are on the highway. In an accident, heavy boots whipping around on the end of your legs while sliding down the big asphalt sander at 60 mph will cause much more injury than lighter weight boots would do. I like chaps because they look cool, and I bought a pair before I got my bike too. I have since come to believe that riding pants, either leather or textile offer a lot more protection than chaps. It is the pointy parts that we tend to slide on, and jeans on your butt and hips only last for about 3 feet. I read a link just the other day about underwear with hard armor for the knees and shins as well as the hips, to be worn under jeans or whatever, and not be noticeable. Just a couple of things for you to consider in protecting your lower body parts. Enjoy the ride.
---
Gordon
1991 VN 750 -"
Cosmic Lady
" or "
Bad Girl
"?
Purchased May 16, 2008
Approx.19,300km (12,000 miles)
H-D windshield
Relocated R/R
MF-AGM battery
Fiamm Freeway Blaster horns
F&S luggage rack and engine guard
Kury Offset Hiway pegs
July 13, 2016, Riding on the DARKSIDE now, Classic Radial 165/80-15
TOP TEN THINGS A NEW RIDER/OWNER SHOULD DO.
Click on link.
https://www.vn750.com/forum/11-vn750-general-discussion/9127-top-ten-items-you-would-suggest-new-owner-do-his-new-ride.html
Old Truck Junkie
Join Date: Jul 2007
Location: Roby Texas
Posts: 4,133
Welcome to the group. That is a good looking bike.
---
02 honda sabre 1100
Members who have donated towards server costs
Join Date: Dec 2008
Location: Monroe, LA
Posts: 4,717
Welcome Allen. I was a little later (age wise) than you when I started my mid life crisis party. Put 240 miles on the bike today, and still grinning!
---
I'm keepin' all the left over parts. I'm gonna use 'em to build another bike!
_____________________________________________
"Black Beauty"
1989 VN750 acquired December, 2008, 6,711 miles
Currently 23,298 miles
Old Blue
2001 Honda CMX250 Rebel acquired July, 2008
1987 VN750 project bike, acquired August, 2009, 33,000 miles and balancer sticking out of the case, currently awaiting attention and parts