Junior Member
Join Date: Sep 2009
Location: Suburbs of Philadelphia
Posts: 9
first day as a VN750 owner
---
Hello everyone. I got my motorcycle license on Sunday, and bought my bike today! It's a 93 VN750. The guy who sold it to me also told me about this site, although I don't know his user name. Looking forward to learning what I can from this site and to being part of the VN750 community.

Regards,

Mick
Old Truck Junkie
Join Date: Jul 2007
Location: Roby Texas
Posts: 4,133
Welcome to the group. Enjoy your bike. I have a 93 too.
---
02 honda sabre 1100
Senior Member
Join Date: Apr 2008
Location: Pittsburg, TX
Posts: 401
Glad you joined. Welcome to the site and you have already gotten good advice. The people here are great. So feel free to browse (especially the Verses) and don't be afraid to ask questions about the Vulcan 750. Mines an '05.
---
2005 Vulcan 750
Black and Silver
Windshield
Saddlebags
OEM Hghwy Bars
O-ring Footpegs
OEM Luggage Rack
V&H Exhaust System
TOC ACCT Rebuild
Die Hard Gold AGM MFB
Spline Lube every tire change
VN750 #4393
VROC #31065
TexasVROC
HAWK
Join Date: Feb 2006
Location: Chicago land
Posts: 2,576
Welcome to the best place for Vulcans
---
Chad Falstad "Hawk"
Vroc #17649
2011 HD Ultra Classic "angel"
2001 Nomad 1500 Sold March 2012
2001 VN 750 "Sold June with 2008 with 21,000""Serinity"
Simple Solutions
Join Date: Jun 2008
Location: SEQUIM, WA
Posts: 965
welcome aboard mate
---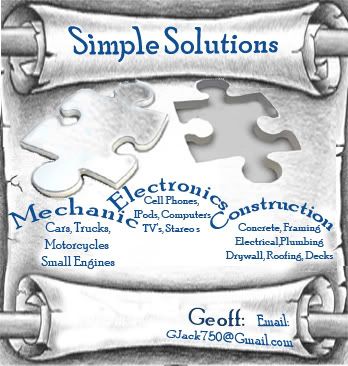 Stator #3
MF AGM
DeGoated
Ears Shaved
R/R relocated
Rebuilt
She's worth her weight in GOLD
If u dont have it already Here is the
Service Manual
How To
Test the Stator
Senior Member
Join Date: Aug 2009
Location: MN West Mpls
Posts: 116
Welcome bro, this is a great place to meet good people and learn a wealth of great info about our bike.
---
85 VN700 Project Bike
Earshave
R/R Relocate
Mustang Seat
Custom grill cover
Busted Engine... removed, split, waiting on parts
Cleaning up & painting the rest
Parts still needed... wanted...
11" shocks, or one stock
Aftermarket exhaust... eventually
Extended forward controls or custom hwy peg mounts for my cramped legs...
Vintage bike addict
Join Date: Oct 2008
Location: I live in eastern ohio
Posts: 859
Welcome! Find a big open parking lot and practice your swerves and panic stops. No one sees you on a bike in traffic until you screw up.
---
No one can make you feel inferior without your consent.
Eleanor Roosevelt.
Linkmeister Supreme
Join Date: Aug 2008
Location: Lethbridge, Alberta, Canada
Posts: 7,960
Welcome to the Vulcan madness. Fill out your profile so we know where you are from. You may have other members close to you.
Check out link in my sig below. Also the Vulcan verses. You will run into some odd words and shorthand. ie. gb=goatsbelly=exhaust powerchamber which connects the two exhaust pipes under the battery box. It functions something like a catalytic converter. ACCT= AutomaticCam Chain Tensioner. If you can`t figure one out after reading for a while, just ask.

Oh yeah, enjoy the ride, both the bike and the forum!!
---
Gordon
1991 VN 750 -"
Cosmic Lady
" or "
Bad Girl
"?
Purchased May 16, 2008
Approx.19,300km (12,000 miles)
H-D windshield
Relocated R/R
MF-AGM battery
Fiamm Freeway Blaster horns
F&S luggage rack and engine guard
Kury Offset Hiway pegs
July 13, 2016, Riding on the DARKSIDE now, Classic Radial 165/80-15
TOP TEN THINGS A NEW RIDER/OWNER SHOULD DO.
Click on link.
https://www.vn750.com/forum/11-vn750-general-discussion/9127-top-ten-items-you-would-suggest-new-owner-do-his-new-ride.html
Members who have donated towards server costs
Join Date: Dec 2008
Location: Monroe, LA
Posts: 4,715
Welcome to the forum and the storehouse of knowledge it provides.
---
I'm keepin' all the left over parts. I'm gonna use 'em to build another bike!
_____________________________________________
"Black Beauty"
1989 VN750 acquired December, 2008, 6,711 miles
Currently 23,298 miles
Old Blue
2001 Honda CMX250 Rebel acquired July, 2008
1987 VN750 project bike, acquired August, 2009, 33,000 miles and balancer sticking out of the case, currently awaiting attention and parts
Member
Join Date: May 2009
Location: Dade City FL
Posts: 97
Welcome to the most addicting site on the web. Every little quirk your bike may have will have you on here looking for a reason to do some wrenching.
BTW, most here wont admit it but you got the fastest and best looking year Kawasaki released. Not that the other years dont make good parts bikes.
---
1993 Kawasaki Vulcan VN750 <To Be Named Later>
Purchased Used on 05/09/2009
11,681 Miles...
Dade City, Florida
Iridium Spark Plugs
New Shinko 230 Tour Masters
110/90/19 Front 150/90/15 Back
Carbs Cleaned 06/22/09
Spline Lube 6/29/09
1992 Kawasaki Vulcan VN750 <Parts Bike>