Quote:
I don't respect riders with obnoxiously loud bikes....
it's a good thing "I don't give a rat's ass"
. the difference between having an obnoxiously loud bike and being a disrespectful ass hole is knowing when and how to use your brain to control your right hand
Sent from my LGL34C using Tapatalk
---
ONE RATS ASS GIVEN PER POST
Support your local
FREEBIRDS MC
1986/5 Vn700/750 Frankenfook cross eyed bitch "Mellisa Fayhe"
I am a BIKER and i'm proud.
FREEBIRDS MC CENTRAL NY
lowered with progessive 412 10" shocks
rejetted for K/N Pods part#rc 2340
sportster seat
'
I didn't lose my mind.i gave it away
BRING BACK WOLFIE."
Peace and Carrots
"RIP
"And I'm free...as a bird"John Lennon Free as a Bird
"
I only carry when I have my pants on
"Joe Robinson RIP aka Old Dog
I hate cops, but I'd accept help from one. And to be clear, I might respect someone as a person, but not respect them as a fellow motorcyclist. And again, it's just a generalization.
If you live out in the boonies I don't care how loud your pipes are. But if you live in a more densely populated area like the inner city or suburbia, then that's where I question your choices...
Member
Join Date: Mar 2011
Location: San Antonio
Posts: 61
I find myself in agreement with "the nut behind the wheel" being the major factor in whether I can tolerate a loud exhaust. Not all loud exhausts are the same. Some are downright beautiful. Others are obnoxious to the point of inflicting physical pain. Not about to tell someone what's right for them, but as was said elsewhere, being an a-hole is a choice, deliberately made or not.

All that being said, definitely got my fill of pipes being racked along the main drag at a recent Lone Star rally. Not as bad as at the ROT rally in downtown Austin (lots of concrete to reflect/amplify crap pipes), but bad enough. I suspect Austin politics would motivate more than a few rally participants to engage in "a-hole" behavior at ROT :-).
Junior Member
Join Date: Aug 2017
Posts: 2
LOUD PIPES SAVE LIVES?
---
We've all heard that but I think that it just makes more people angry and maybe even hostile towards bikers and that's not good for any of us. Plus it makes an anti social statement that promotes the old stereotype that we can all live without. And last, a bike doesn't have to be obnoxiously loud to sound good. Thanks. T.
2014 KLR 650!
Join Date: Jun 2013
Location: Tega Cay, SC
Posts: 3,359
I ride a Harley sporty with screaming eagle exhaust. It's loud but it's not straight pipe loud. I'm sure I wake up the neighbors at 6:45am but I have a friend, does not mater that she's lesbian, and she has an 883 with straight pipes. Holy smokes I hate that thing. It friggin HURTS to be next to her when that thing is taken off. Totally obnoxious. Worse than a black lives matter gay pride parade of trannies.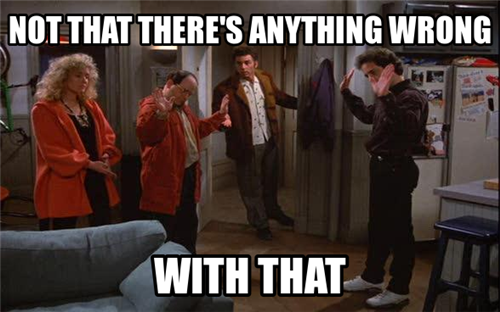 ---
2014 Kawasaki KLR 650
Back to the Kawa World
Posting Rules

You may not post new threads

You may post replies

You may not post attachments

You may not edit your posts

---

HTML code is Off

---