2FAS4U
Join Date: Mar 2006
Location: Kentucky
Posts: 469
Senior Member
Join Date: Oct 2011
Location: Waldorf, MD
Posts: 483
Very Nice.. I like!

Thanks for sharing!
just posting so we don't have to go off site... nicely done btw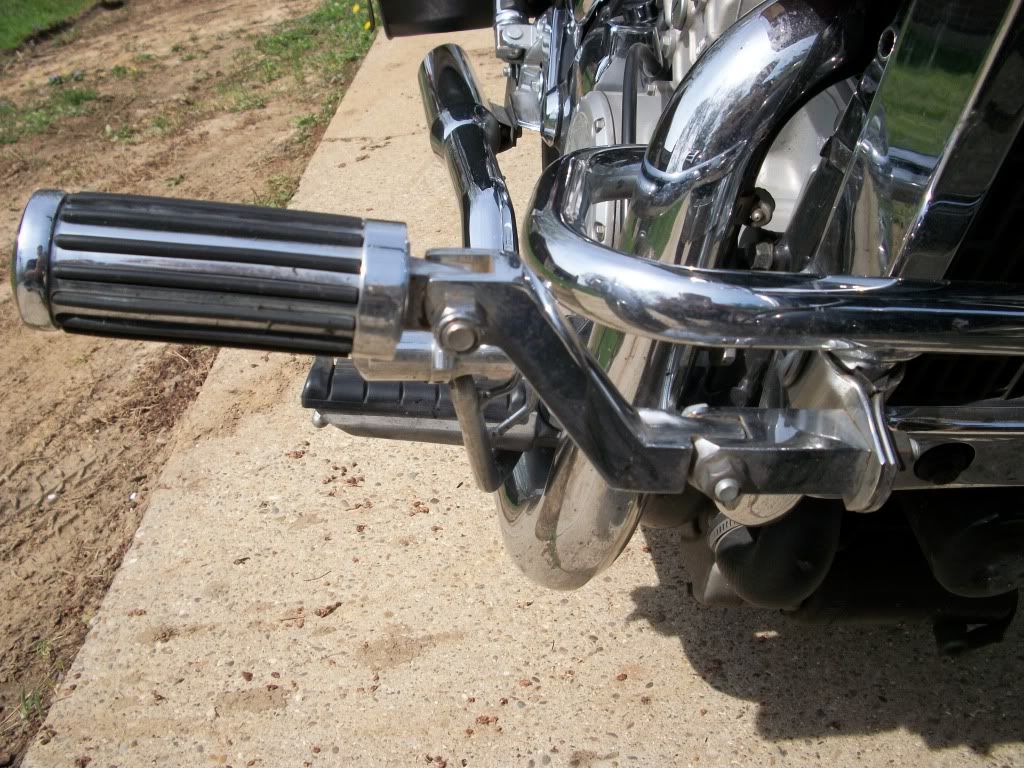 Linkmeister Supreme
Join Date: Aug 2008
Location: Lethbridge, Alberta, Canada
Posts: 7,960
Nice set up 2fas4u.
What make are the straight and angled adapters?
And where did you get them? Never seen anything made of square bars quite like them before.
---
Gordon
1991 VN 750 -"
Cosmic Lady
" or "
Bad Girl
"?
Purchased May 16, 2008
Approx.19,300km (12,000 miles)
H-D windshield
Relocated R/R
MF-AGM battery
Fiamm Freeway Blaster horns
F&S luggage rack and engine guard
Kury Offset Hiway pegs
July 13, 2016, Riding on the DARKSIDE now, Classic Radial 165/80-15
TOP TEN THINGS A NEW RIDER/OWNER SHOULD DO.
Click on link.
https://www.vn750.com/forum/11-vn750-general-discussion/9127-top-ten-items-you-would-suggest-new-owner-do-his-new-ride.html
2FAS4U
Join Date: Mar 2006
Location: Kentucky
Posts: 469
---
Last edited by 2fas4u; 04-12-2012 at

10:19 AM

.
Senior Member
Join Date: Aug 2011
Location: Oklahoma Panhandle
Posts: 131
Very nice. Thanks for sharing.

I'm a bit vertically challenged, as well, so I don't need much room to stretch out, even on a Vulcan. I think I'm going to put something like this together for mine.
---
2005 VN750 upwards of 14K (haven't looked lately)

Mods:
AGM Battery
Degoated
Headers wrapped
Custom paint