Member
Join Date: May 2015
Location: MS Gulf Coast
Posts: 65
Fork oil seal tips
---
I changed my oil seals and ran into a couple of things that I didn't expect because they weren't covered in any of the other write ups or videos, and thought I'd share for those of us who are doing the change for the first time.
1) If you plan to take the tubes apart, go ahead and spend the few dollars to have the fork cylinder bolts and gaskets on hand, you'll probably need them. Mine stripped when I looked at them, and since I didn't want to wait on shipping I just pulled the seals from the top.
2) If you pull the seals from the top the screw through the seal method works great when you realize there's a ring of metal in the seal. The first seal I tried putting a screw in threw me off, I stopped when I hit metal. I then spent a lot of time digging rubber out until I got to the metal ring. Looking at the diagram, I thought this was the spacer under the gasket. When putting the screws in, you'll hit resistance, but you haven't hit the spacer until the seal starts moving.
3) Get a piece of rubber, a hose clamp, and a puller to make compressing the spring easier.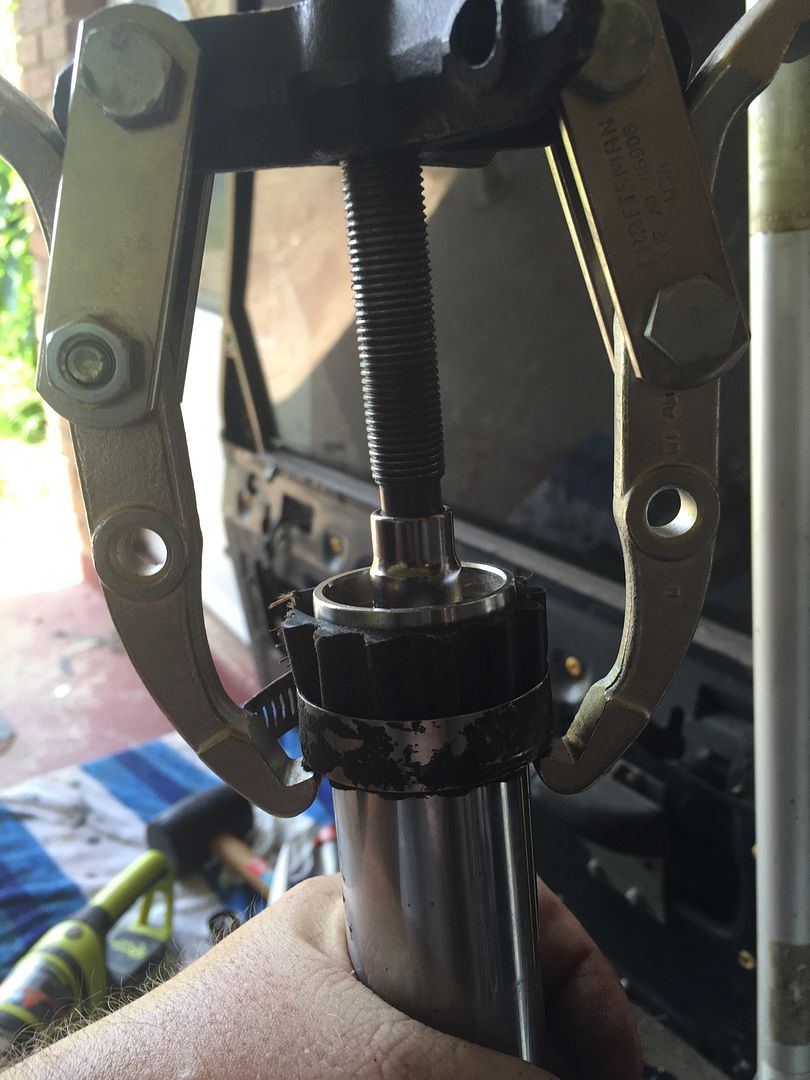 Hope this helps.
---
1991 VN750, purchased 5/5/15, 9092 miles