Member
Join Date: May 2013
Posts: 41
Shock replacement?
---
I found this pic of a Vulcan with Rear shock replacemnt Metal strut bars. Anyone have info on these? Where can I get them? Is someone making them or have the specs? Heres the pic - notice the rear shock replacements stut bars?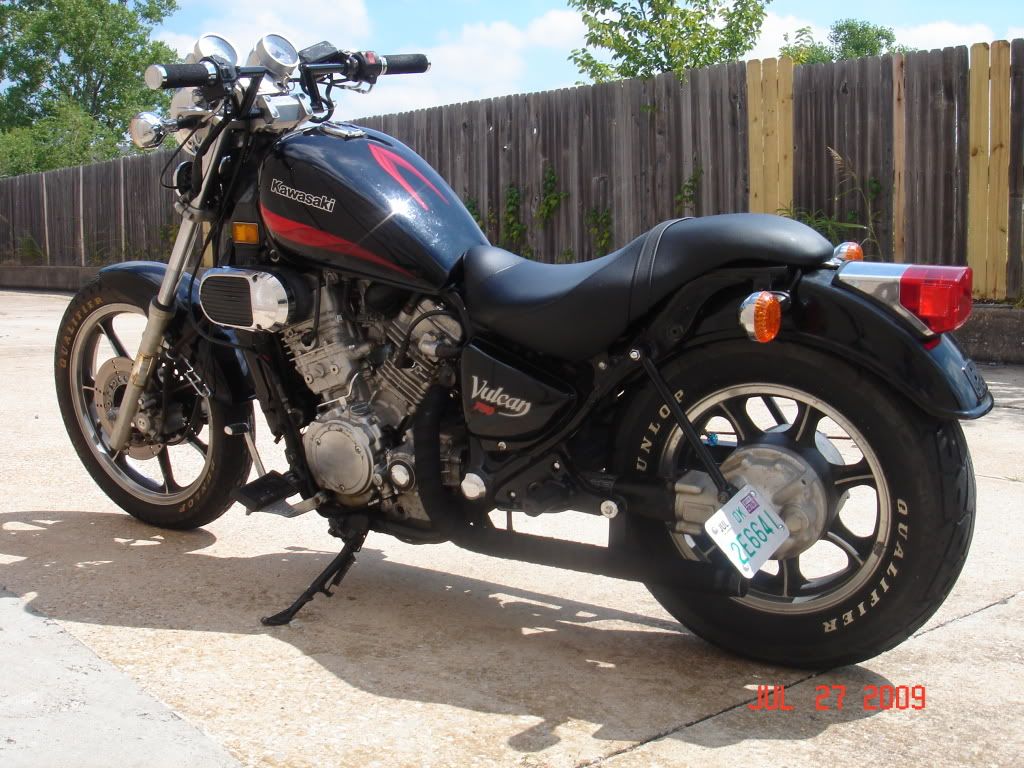 ---
Andrew
My Vulcan 750 Picture Album
http://s1238.photobucket.com/user/An...20Vulcan%20750
US Army Disabled Veteran
Operation Desert Storm
Prowling Tiger
Join Date: Apr 2012
Posts: 2,048
Biltwell (
LINKY
) has pre-made struts for Harley's. All you would need to do is bore out the holes to 14mm I believe and they'll slide right on. I think they are $90 a pair and powder coated in black.
---
I only understand what I don't understand.
or you can make your own... they are between 10.5" and 12"... our stock shocks are apx 12" from center eyelet to center eyelet. so if you are wanting to drop it at the same time 10.5" would give you almost 2" of drop..