Tw200 drill/tap how-to
---
Edit - new petcock project is here -
https://www.vn750.com/forum/showthread.php?t=72770
So I did some modification to the tw200 petcock I got. First, I drilled clean through it. Next, I opened the "mouth" where the fuel flows, and enlarged the two inlets all the way through to allow for better flow.
If you are replacing your petcock with this, I recommend pulling the elbows off your old petcock and jb welding them to the new one, like I will.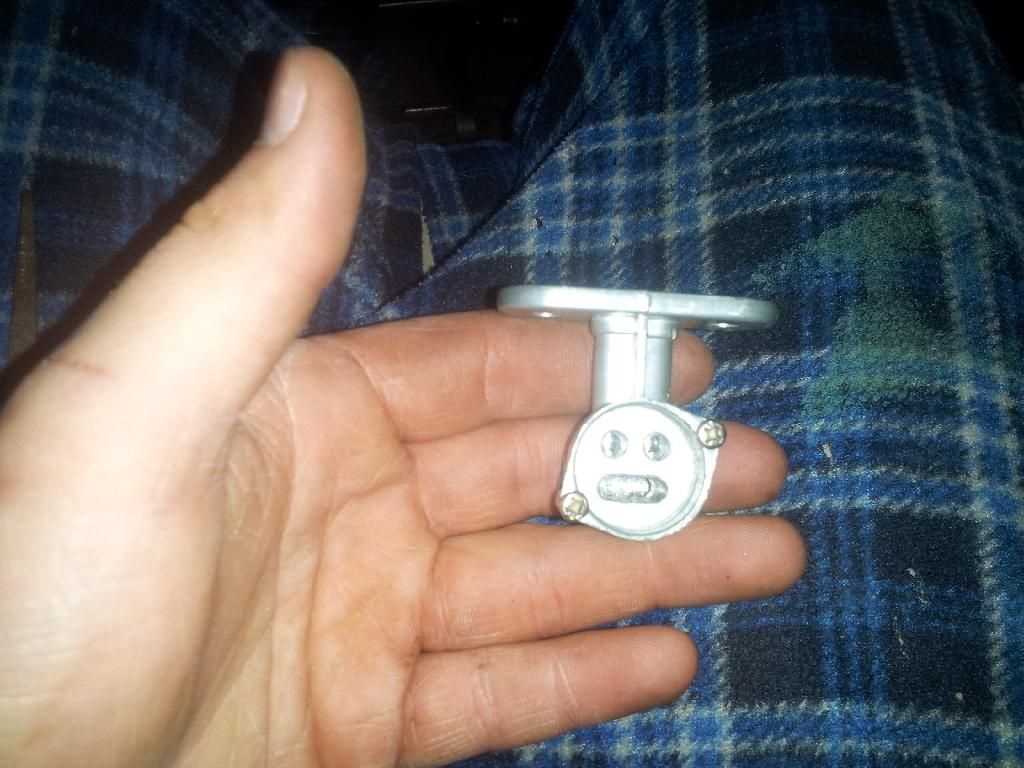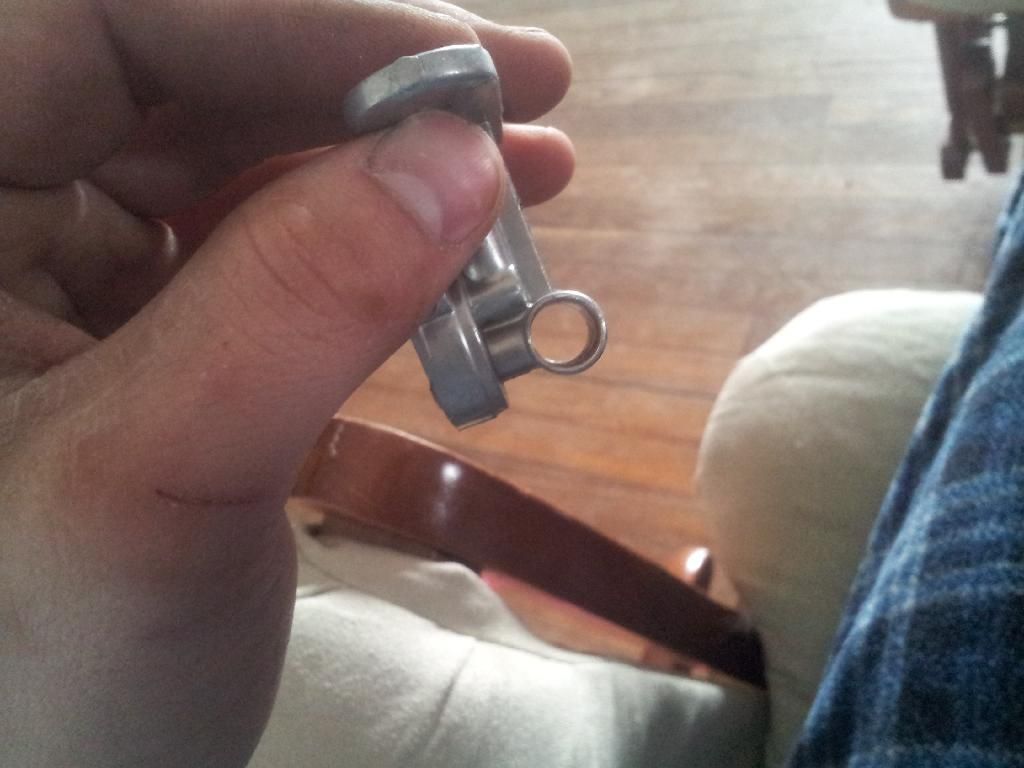 ---
Last edited by crowley1027; 06-01-2015 at

04:46 PM

.
Edit
---
edit
---
Last edited by crowley1027; 04-05-2014 at

01:43 PM

.
Member
Join Date: Feb 2015
Posts: 46
What did you do with the vac hose?
Rubber cap it.
---
ONE RATS ASS GIVEN PER POST
Support your local
FREEBIRDS MC
1986/5 Vn700/750 Frankenfook cross eyed bitch "Mellisa Fayhe"
I am a BIKER and i'm proud.
FREEBIRDS MC CENTRAL NY
lowered with progessive 412 10" shocks
rejetted for K/N Pods part#rc 2340
sportster seat
'
I didn't lose my mind.i gave it away
BRING BACK WOLFIE."
Peace and Carrots
"RIP
"And I'm free...as a bird"John Lennon Free as a Bird
"
I only carry when I have my pants on
"Joe Robinson RIP aka Old Dog
2014 KLR 650!
Join Date: Jun 2013
Location: Tega Cay, SC
Posts: 3,361
There's no need to enlarge the tw200. Put some liquid through the stock and if your bike sucks gas that fast then you have big problems.
---
2014 Kawasaki KLR 650
Back to the Kawa World
There's no need to tell me there is no need for this.
Overkill? Whats that?
Join Date: Nov 2014
Location: Birmingham, Al
Posts: 374
The need to tell you this is directly proportional to the lack of need thereof.
Senior Member
Join Date: Aug 2010
Posts: 2,687
Placing a "T" for the fuel line is easier than this lol

Yeah, I know, there's no need to say it either xD
---
1985 VN700 unknown mileage (over 33K)

AGM Battery
Iridium spark plugs
NGK wires and caps
Relocated R/R
Marbled