Junior Member
Join Date: Jan 2013
Location: Southern Cali
Posts: 11
Broken float chamber piece
---
So when I first got my bike, I put gas in her, started her up and rode a quick lap around the yard to test transmission/clutch. At this point I noticed a large amount of fuel leaking from the carb area. After inspection, I found several rotted fuel lines, and the plastic fitting that connects to my float chamber practically broken to pieces
I took the carb in to a shop, and they told me I have to either buy a new carb, a new float chamber assembly, or jerry-rig a fuel line into the brass piece that is left. Kawasaki sells the part for 150$, a full assembly on eBay for 100-200$, 100 if I'm LUCKY. Or jerry-rig for ????.
What I'm pointing at is whats left of the fuel line. Anybody have any cheaper ideas? The other side is the same way, just has a little plastic left over.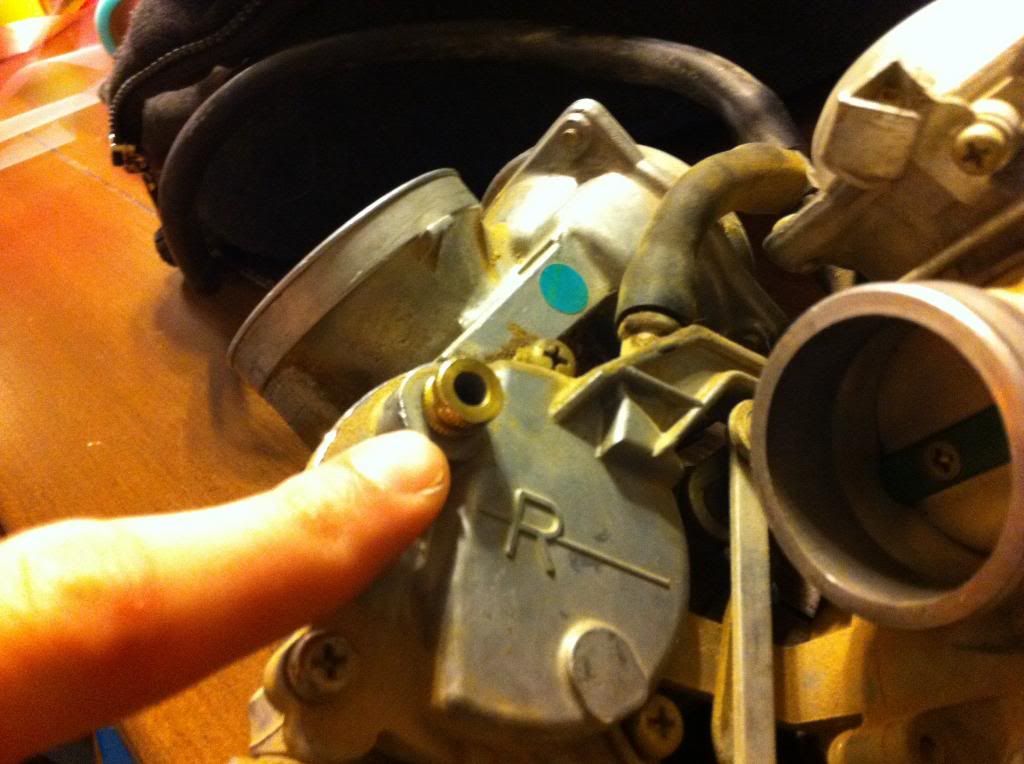 ---
She'll get her name when I've got her movin~~ 1986 VN750, 12k miles, just waiting for her parts

"That which doesn't kill you, merely prepares you to face that which will kill you."
Registered User
Join Date: Aug 2011
Location: GreenwoodFrickinLakeNY
Posts: 10,354
Yep...get a Harley all brass replacement like many here did...
http://www.cv-performance.com/cvp-fuel-max-inlet-elbow/
Most custom shops that deal with Harleys and even some Harley dealers have em....theyre pressed in fittings, so can be removed...what the dealer told you was BS....or take the carbs off and bring em to a custom shop dealing with Harleys...they will do it for a price...wont be no $150, lol.