Senior Member
Join Date: Jul 2009
Posts: 686
Why 2.5 turns?
---
When I bought the bike it backfired on deceleration so I marbled (coppered). Backfiring was cut way down. Then, because of the many suggestions here, I adjusted the fuel/air mixture to 2.5 turns and the bike SEEMED to run smoother. Now, after installing Cruzers this week, the popping on decel is back. Do I go leaner or richer? Should I even care?

Why is 2.5 turns recommended? Are we adjusting for smoothness, RPM, popping on decel, what?? There must be a reason approx. 2.5 turns is optimum. Has anyone made that adjustment using a vacuum gauge?
our bikes were set t o run lean for all the emisions crap the us ut on motorcycles riching the mixture from 1 5/8 to 2 1/2 sets the carbs to run a lil richer closer to optimal spark...

did u marble or coaster? This will stop the read valve from putting air into the combustion chamber on the exhast stroke... this does a couple of things this assures all the exhast gases escape... (not that that wont happen naturally and 2 it also allows any fuel (hydro carbons) left over to give them optimal burning conditions to burn off in the exhast instead of being released into the atmosphere.... more for the second reason then the first....


for the new pipes id first run a lit cig or incence down the pipes (esp at the joints) and look for the smoke to change its natural path... if exhast leaks form fix those then start with the mixture screw...

its prominate on decel because when it transitions from main to piolet jet there is extra fuel getting into the system to force the system to run a bit richer allowing more hydrcarbons to get into the exhast...
---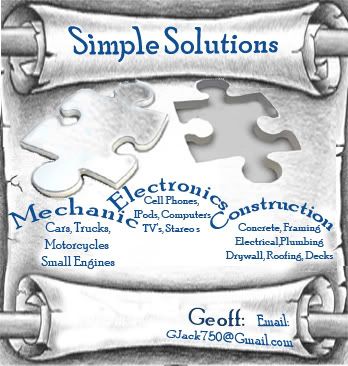 Stator #3
MF AGM
DeGoated
Ears Shaved
R/R relocated
Rebuilt
She's worth her weight in GOLD
If u dont have it already Here is the
Service Manual
How To
Test the Stator
HAWK
Join Date: Feb 2006
Location: Chicago land
Posts: 2,576
If you just put on exhaust I would first check for leaks, you will get pops if you have a small leak in a pipe or gasket.
---
Chad Falstad "Hawk"
Vroc #17649
2011 HD Ultra Classic "angel"
2001 Nomad 1500 Sold March 2012
2001 VN 750 "Sold June with 2008 with 21,000""Serinity"
Senior Member
Join Date: Jul 2009
Posts: 686
I checked for exhaust leaks when I installed them and again this morning....no leaks.
in quarter turn intervals on the mix screw id turn both out 1/4 turn ride... see if its better or worse if worse go the other way.... and keep goin till u find a good middle then try 1/8 turn and see if it helps...
---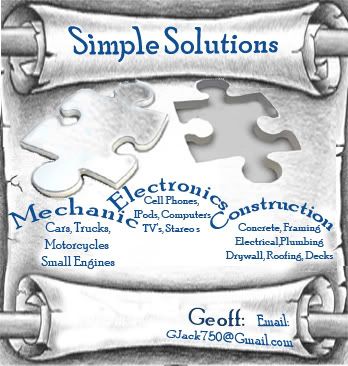 Stator #3
MF AGM
DeGoated
Ears Shaved
R/R relocated
Rebuilt
She's worth her weight in GOLD
If u dont have it already Here is the
Service Manual
How To
Test the Stator
dble check reed valves... u said copper... did the sho pull it out when they installef the exhast.... is the vac line on the carb still plugged (this would be more of a driveability issue)
---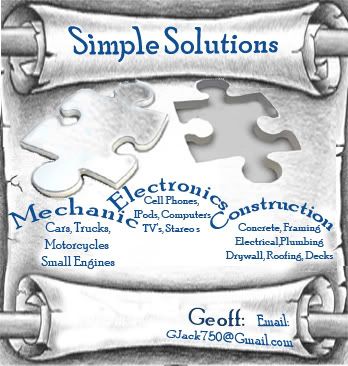 Stator #3
MF AGM
DeGoated
Ears Shaved
R/R relocated
Rebuilt
She's worth her weight in GOLD
If u dont have it already Here is the
Service Manual
How To
Test the Stator