How to get your carb back in?
---
I don't know if it is me or the design of the bike but for the life of me I can't get my carb back in. Mine is a Cali model so I have lots of extra's and I don't know if that is the issue or if I have the issue. Is there a magic trick to this. I can see how it fits in but that huge air intake that sit above my cylinders wont give me the wiggle room to make it work. Help!! I am about ready to part the stupid thing out.
---
Chainsaw
Newb with a Bullet!
Join Date: Jun 2008
Location: Omaha, NE
Posts: 589
My sympathies, brother. Ear shave is the solution. I took my carbs out and in one time w/out it. Wanted to commit suicide during and after. I don't remember any tricks, just a lot of cursing.

It can be done, but it's no fun.

I see you're considering selling your bike. Is it in St. George UT?
---
Current VN: 03 VN1600A
Past VNs: 92 VN750A, 98 VN1500A
Future VN: 94/97 VN1500A basketcase/bobber
ask Crobins, she is the carb goddess, I have yet to pull mine. so hopefully others will post soon
Yes it is in St. George. I don't know if I want it anymore now that I have a daughter and have yet to see any way to strap a car seat to a bike. So even once I get it running I will still have a dilemma.
---
Chainsaw
Addicted to Projects
Join Date: Apr 2008
Location: Anchorage, AK
Posts: 545
All I can tell you is they really do back in. From experience (with the non-cali) it takes a whole lot of cussing, some skin off of the nuckles and a final grunt when it goes back where it is supposed to. Then afterwards (sometimes days) the look of suprise when they tell you that you shouild really take the carbs off and clean them really well. Just guess why I know this.
Charlie
---
Charlie


VN700 project bike 98% completed!!
68 Bushwhacker this winters project (in the works)
86 Honda GL1200i (winter project #2)
82 kz440 daily rider for now!
A few clowns short of a circus now aren't we?
Simple Solutions
Join Date: Jun 2008
Location: SEQUIM, WA
Posts: 965
take a broom handle with a rag on the end and pry up on the surgtank though it will still be in the way u can get an inch plus this way i also found that a pry bar helps seat the carbs in the boots and 3. make sure you are on the right side (throttle cable side) of the bike with cables attached but not locked into the brackets with the 2 nuts)
soapy water or wd40 works good on makin the boots slick.... mark me if im wrong but the fron carb should have the boot on the bike and the rear should be on the carb (i may have that backwards (i didnt use this technique i personaly had boots on bike and pushed carbs into place ...

looking at the in process(its been a minute) bowls in then roll carbs vertical ...

i dont envy your situation... i threw that box out of my way after i pulled the motor last and its now in a crate and will never be in my way again
---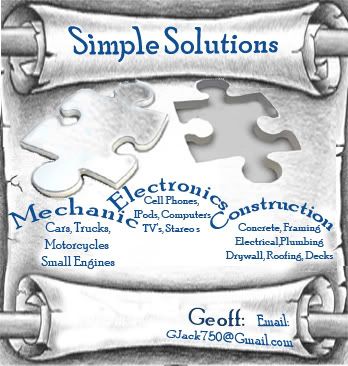 Stator #3
MF AGM
DeGoated
Ears Shaved
R/R relocated
Rebuilt
She's worth her weight in GOLD
If u dont have it already Here is the
Service Manual
How To
Test the Stator
Members who have donated towards server costs
Join Date: Apr 2008
Location: S.E. Michigan
Posts: 2,850
The non CA models aren't easy either. Lots of patience, attempts, patience, attempts, patience, colorful metaphors, and then your favorite beverage. It's not easy, but it's not impossible either.
Senior Member
Join Date: Jul 2007
Location: Castle Rock, Wa
Posts: 1,750
I used a Armor All clone spray and some warm sun to soften and make the boots slippery and didn't have too many colorful words in the air. MAKE sure the boots are facing the right way or you will have problems.

DT
---
95 VN750 (eBay)31k+
GL1100 front fender
OEM engine guard
OEM high back rest
'V-Twin' HWY pegs
Black 750 Spectre handlebars
SunPro Volt Meter (Amazon)
Maier bug shield (JCW)
Bar Ends anti-vibe (JCW)
Emgo air filters
Tank bag-Eclipse
Tail bag-FroZone Cooler
Back Rest-Igloo 6 pak cooler
WalMart Saddle Bags
R/R Relocate
Dry Splines Lubed
AGM DieHard-Sears
Gutted Goat
Sporster XL Mufflers
LED's-stop,tail,turn,marker
Pickup coil mod to .45mm
Silverstar headlight
Rotella T6
I got them in. Thanks to all of you and all your suggestions. It was 100% easier after applying you tips. Thanks.
---
Chainsaw
Newb with a Bullet!
Join Date: Jun 2008
Location: Omaha, NE
Posts: 589
Awesome! Glad it worked! You probably don't want to hear that I've had my earshaved ones in and out three times in the past week, do you?! ;P
---
Current VN: 03 VN1600A
Past VNs: 92 VN750A, 98 VN1500A
Future VN: 94/97 VN1500A basketcase/bobber