Join Date: Aug 2008
Posts: 38
Size of the Gas tank hoses
---
Does anyone know the diameter of the Rubber Hose that goes
on the Gas Tank? I have to get extra long hoses So I can dismount
the Gas Tank but keep it feeding the engine while I find a broken
wire that's is normally under the Gas Tank.
Simple Solutions
Join Date: Jun 2008
Location: SEQUIM, WA
Posts: 965
well a couple of issues there are 3 hoses 1 vac and 2 gas i believe the fuel is 3/8 and the vac is 1/4 not 100 percent sure??? another thing u can do is get a couple funnels and a couple zip ties and create mini fuel tanks ... u should be able to get 10 min or so of idle just in the carb bowls be sure and plug the vac line for it wont run right.... and its not fun to thread the carbs with new hoses with them still on the bike... another trick is to rotate the tank and set it on some crates right next to the bike but facing the other way... the vent hose is a longer and u can probably use that hose to hook up the tank off the bike and leave the vent open at the carbs be sure and hook it back up when your done though...

what wire are u chasing?? u can use a ohm meter or continuity tester and follow the wire from both ends until u find the break...
---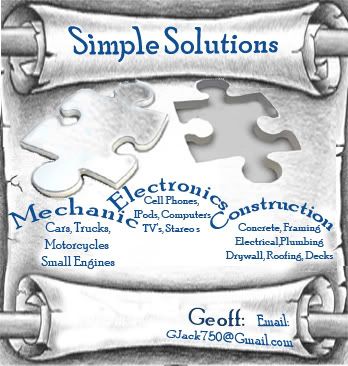 Stator #3
MF AGM
DeGoated
Ears Shaved
R/R relocated
Rebuilt
She's worth her weight in GOLD
If u dont have it already Here is the
Service Manual
How To
Test the Stator
Members who have donated towards server costs
Join Date: May 2006
Location: Tampa, Florida
Posts: 1,766
One word, metric, good luck.

Jon
---
93VN750, under re-construction
vn750.com Member # 828

Rick's Stator and R/R
MF AGM Battery
Coastered
Degoated
Shaved & Jetted
Iridium's
MAC Tapered Staggered Pipes
Battery/Temp/Clock Gauge
Stainless Steel Brake Lines
Dunlop D-404's
23,XXX miles and holding pending gasket change (underway!!!)