Simple Solutions
Join Date: Jun 2008
Location: SEQUIM, WA
Posts: 965
Bigger Tank, need some insite
---
I just got a vulcan classic tank hold 5.3 gallons, a couple of issues with im gonna have to fab a mounting system for the tank i was thinking a piece of pipe with rubber ends to catch it mounted to the frame...

The issue im running into is that the tank needs to drop past the "ears" to fit into place and not rub on the handle bars, i was thinking of some sort of filter on the rubber boots instead of the ears any ideas?
The third issue is the petcock has only one hose comming out of it until go time im not gonna attempet to trade pet cocks though i think it would work i was curios if maybe i could route the two fuel lines together and up to the tank...
it looks sweet sitten on there and cant wait to finish this, when its all said and done the speedo and idiot lights will be on the tank and some sort of aftermarket tach will be up on the handle bars its a long list of things but ideas would be great!!
---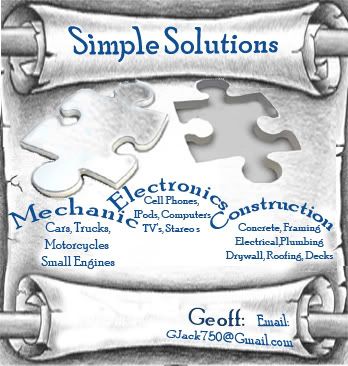 Stator #3
MF AGM
DeGoated
Ears Shaved
R/R relocated
Rebuilt
She's worth her weight in GOLD
If u dont have it already Here is the
Service Manual
How To
Test the Stator