Senior Member
Join Date: Jul 2017
Location: Sometimes Westchester, sometimes Plattsburgh, NY
Posts: 105
Leaking carb bowl
---
Well, with spring approaching I've decided to get my Vulcan ready. While trying to start it, I've noticed the right side carburetor bowl is leaking a decent amount of gasoline. So I'm wondering, on the 750's, would I be able to just remove the bowl on the bike to reseal, or does the entire carb have to come off?
People have changed jets with the carbs installed, some switch the screws for hex heads to make that easier. Just have to be careful about stripping the phillips heads getting them loose. Seems more tedious than carb r&r if you are earshaved.

I've always advised against using any sealer on carbs. If it squeezes out, it migrates into the passages and won't always clean out. It's also a nightmare on automatic transmission pans when the happens. Sealer can be applied sparingly, but I always avoid it on carbs. However, it looked like there was sealer used on my carbs previously, not silicone, but something like Indian Head shellac that sets hard, maybe Yamabond, not sure. I reused my gaskets and just flaked off the sealer.
Senior Member
Join Date: Jul 2017
Location: Sometimes Westchester, sometimes Plattsburgh, NY
Posts: 105
So essentially, it is very possible to replace the bowl gasket without removing the carbs? And nothing will fall out that I'll have to pop back in place, correct?

Guess I'll have to order the gasket next time I stop by the bike shop.
I just rebuilt both carbs. The float valve is held to the float with a small clip. The float is held into the bowl with a small pin. Nothing will fall out. I pulled the entire assembly and then pulled them apart on a bench, but I don't imagine it being very easy to get in there and replace an o-ring between the cylinders.

The seal is a plain old o-ring. 54mm ID x 2mm thick x 58mm OD. There are some buna-n 70D ones on McMaster. part# 9262K533, $16 for a pack of 25. Better than the $10/ea from most places, and you'll have spares to clutter up your toolbox.
Meant to mention this and forgot....
If it's leaking between the carbs, that's the float chamber, and the carbs have to come off and be separated. That's where the round o-ring is.
The jets are in the bowl section pictured below and have the o-ring in this shape at the bottom of the carb. This can be removed with the carbs on the bike, with some effort. The gasket embeds in the bowl/cover.
---
Last edited by Spockster; 02-18-2018 at

11:44 PM

.
Diesel Tech
Join Date: Jan 2018
Location: Denver, CO
Posts: 110
A touch of superglue at the corners will keep a plain o-ring in the groove while you maneuver the cover into place.
---
1989 VN750
Highway blaster

2006 Honda Rebel Diesel
100mpg, low and slow

1982 Mercedes 300D
Modified engine, 4-speed manual
With o-ring cord, you can make your own. There's even a kit with assorted sizes and a jig to help make a good square cut and hold the ends for applying the super glue. Or as mentioned, just cut an o-ring and spot glue it to the odd shape.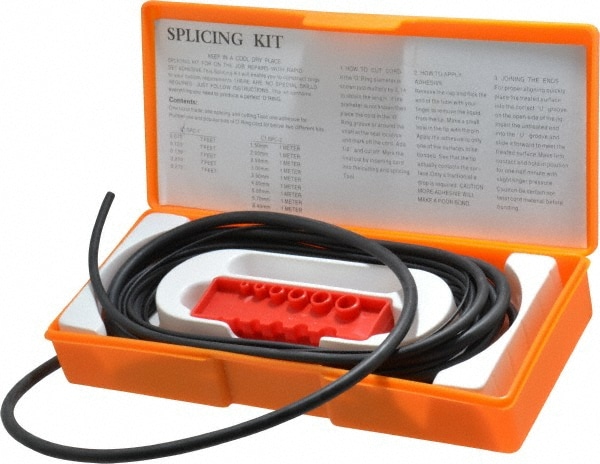 Senior Member
Join Date: Jun 2016
Location: NE Florida
Posts: 701
For the odd shaped gasket/o-ring sealing the jet cover, part number is

92055-1290 -or- 92055B

Available from Partzilla for ~$9/ea + shipping

definitely an expensive part for an o-ring, but worth it IMHO
2014 KLR 650!
Join Date: Jun 2013
Location: Tega Cay, SC
Posts: 3,359
I removed my bowls and resealed with red gasket stuff with no issues.
---
2014 Kawasaki KLR 650
Back to the Kawa World