Good Guy to Know / Stator
---
Hey, I was browsing ebay looking for a speedo cable and I came across this.
http://cgi.ebay.com/ebaymotors/1985-...spagenameZWDVW
I think it sounds like a pretty good thing. & I wanted to archive his info so I would know where to get mine fixed (When it breaks)
His Info:
The stator has been striped and completely rebuilt . It has been rewound with high grade 200c wire, also have new high temp lead and new connectors installed .

they fit the 1985-1998 kawaski vn 700/750 vulcan motorcycles .

cost is as listed and is on a exchange basis.

A core is due to be returned .You must have to a core return .This is a condition of sale . There will be a prepaid U.P.S. return label inclosed with rebuilt stator to return core with . It is located behind shipping label with invoice on outside of box.

I have been a rebuilder for over 20 years . It would be hard to find a better stator for a better price .

If you wish to send your stator in to be rebuilt cost would be 69.95 plus ground ups shipping back .

Stators sold with core due shipping is $22.00 flat fee .That includes a ups rs label to return core with .

WE ARE NOT TAKING PAYPAL AT THIS TIME .. HOWEVER WE DO SHIP COD CHECK OR MONEY ORDER AT THE FLAT RATE LISTED .. WE COVER THE $9.00 COD FEE UPS CHARGES . PLEASE ALSO NOTE WE SHIP UPS AND THEY DO NOT DELIVER TO POST OFFICE BOX ADDRESSES.

All items we rebuild comes with a year no hassle warranty. we do stators. for many years and makes of motorcycles.Please e-mail DIRECTLY for prices and other info . most are less than $75.00 exchange



[email protected]



stock # ks-2
---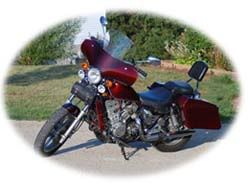 Orig. 8600 Miles 5/12/7 Currently 50,500Miles

Owners Manual
Repair Manual Download
Mosfet RR Test
Goof Proof Stator Test
VoIP Doc's Ear Shave & Re-jet Procedure
Hyperbuzzin's "How To Post Photo's.
Mosfet R&R Headlight Fix.
and the Adventure Cycle
Join Date: Jun 2004
Location: Western PA
Posts: 6,138
A previous member here (Hizzo, where the hell are you !!!???) rebuilt his, by hand, with better components, so it is possible.
Seems his only downfall (going by feedback) is communication.
---
AKA: Tim & 'The Adventure Cycle' VROC #24567, NEVROC, SteelCity VROC
"When life throws you curves,
Aim for the apex."


Author Unknown
Drive less, ride more...
Join Date: Nov 2005
Location: SW Ga
Posts: 1,114
Not to hijack this thread, or be the bearer of bad news, but I can't help but think that Hizzo has in fact moved on to...????........
---
'05 VN750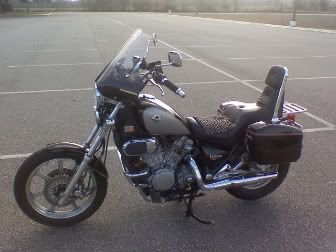 For other bike pix & mods, go to:
http://s1203.photobucket.com/albums/...k/VN750%20pix/
Join Date: Aug 2007
Posts: 25
Hey guys, does my 2005 Vulcan have this same set up as the older ones you are discussing?
Stranger Than Fiction
Join Date: Mar 2006
Location: Alabama
Posts: 151
That guy lives a couple of hours from me. He does good work from what I hear. Everyone uses him down here....
---
'92 Vn750
Members who have donated towards server costs
Join Date: May 2006
Location: Tampa, Florida
Posts: 1,766
Quote:
Not to hijack this thread, or be the bearer of bad news, but I can't help but think that Hizzo has in fact moved on to...????........
I really hope not. He hasn't posted since 5/2/07.
Jon
---
93VN750, under re-construction
vn750.com Member # 828

Rick's Stator and R/R
MF AGM Battery
Coastered
Degoated
Shaved & Jetted
Iridium's
MAC Tapered Staggered Pipes
Battery/Temp/Clock Gauge
Stainless Steel Brake Lines
Dunlop D-404's
23,XXX miles and holding pending gasket change (underway!!!)
---
Last edited by 93VN750; 08-08-2007 at

10:07 PM

.