Senior Member
Join Date: Sep 2010
Location: Savannah, Tennessee
Posts: 174
First look at stator..odd stuff...
---
Ok..got the "stripped" screws out of the cover plate and took it off. It felt wet...and oily..yep..oil in there on wires and just around everywhere...not gobs, but it's slick inside. Dunno if this is normal..but I wouldn't think so for electical parts? Also there's some odd magnetized metal shavings...dunno where those came from or if they're normal too? Any ideas if this seems normal or not..before I proceed further?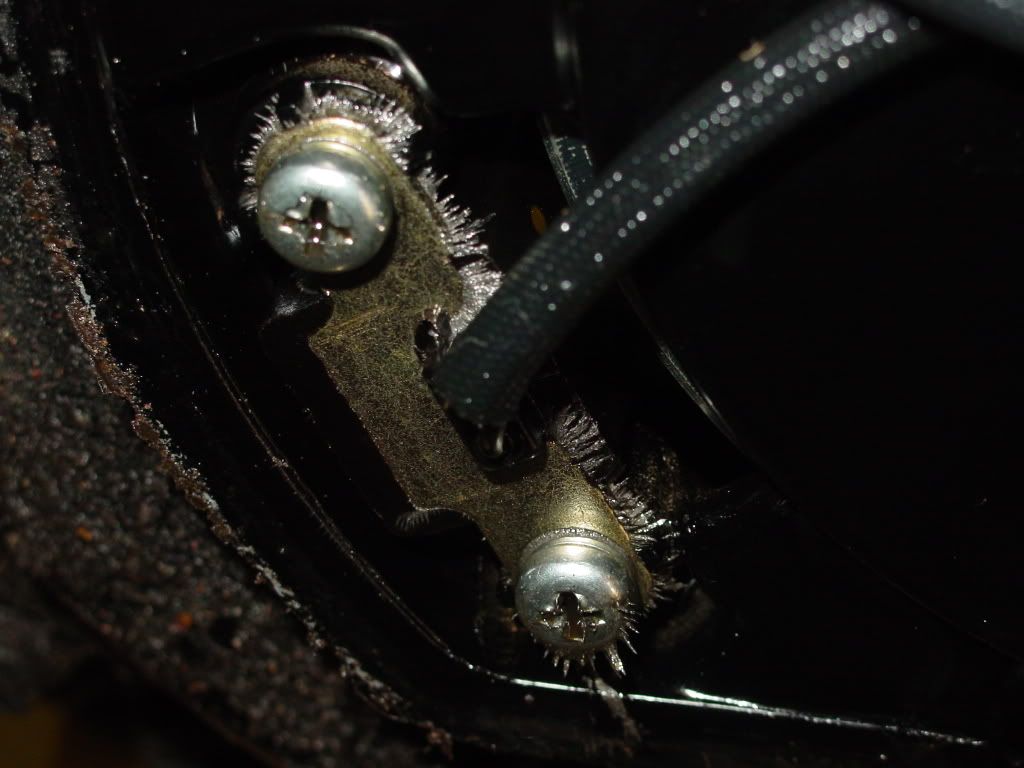 Linkmeister Supreme
Join Date: Aug 2008
Location: Lethbridge, Alberta, Canada
Posts: 7,960
The oil is normal. If anything Ma Kawi should have designed the oiling system with a couple of cooling spray nozzles directed at the stator. One or two members have made this mod to their bikes.

The magnetized shavings don`t look good though. Definately some abnormal wear inside somewhere.
---
Gordon
1991 VN 750 -"
Cosmic Lady
" or "
Bad Girl
"?
Purchased May 16, 2008
Approx.19,300km (12,000 miles)
H-D windshield
Relocated R/R
MF-AGM battery
Fiamm Freeway Blaster horns
F&S luggage rack and engine guard
Kury Offset Hiway pegs
July 13, 2016, Riding on the DARKSIDE now, Classic Radial 165/80-15
TOP TEN THINGS A NEW RIDER/OWNER SHOULD DO.
Click on link.
https://www.vn750.com/forum/11-vn750-general-discussion/9127-top-ten-items-you-would-suggest-new-owner-do-his-new-ride.html
Senior Member
Join Date: Oct 2010
Location: Spencer, WV
Posts: 233
Oil is not a good conductor of electricity, so it doesn't impeed the function of the stator. It actually helps keep it cool. Sounds weird, but that's how it is.

Good Luck!
Senior Member
Join Date: Sep 2010
Location: Savannah, Tennessee
Posts: 174
Ok...sounds strange..but I'll take your word for it..LOL! I just think electrical and think clean and dry is good..wet or messy is bad.

As for the shavings..we'll have to wait and see as I get further into the engine.
first off OllHoss is correct, the stator is indeed soaked in oil... just look where the oil fill cap is located... secondly those metal shavings are not normal... I would look at the rod and main bearings while you have it apart.