Finally leds that work!!!!
---
I have been looking for OEM LED 1157 Brake/tail type replacement bulbs for a long time with out empting my bank account and that work. Tried all kinds of Chinese bulbs Their all crap!!!
JamStrait finally has a Hyper (JS-1157-HRR) on the market that really works in our tail light lens. It has 14 pod LEDs and 6 cricular, for a total of 20 per bulb That gives you 40 leds of lights inside your stock lens They fill 360 degrees of the lens. I've tryed all kinds with poor results untill these. There
very bight and have good performance. spent money on ones that lasted for 30 seconds then took a crap!
The Pair sells for $27.00 at Accessory Source Direct plus shipping.
www.AccessorySourceDirect.com
phone ! 888-782-5702
You can find them other places Like J&P Cycles At $30.00 a piece.
I'm happy with them, helps on wattage drain have lots of addon lights to deal with. And they standup!!!
PS. they are not made in China but (Taiwan) I know!! not the same!!
Headbanger/Popes of Hell
Join Date: Aug 2006
Location: ohio
Posts: 6,562
Drive less, ride more...
Join Date: Nov 2005
Location: SW Ga
Posts: 1,114
Thanks much for posting this and bringing it to our attention...
...!
Learning about bike accessories that really work is of course always a wonderful thing.
---
'05 VN750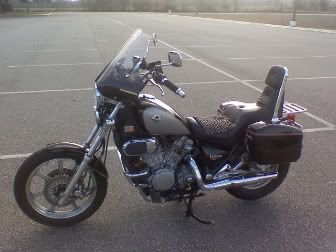 For other bike pix & mods, go to:
http://s1203.photobucket.com/albums/...k/VN750%20pix/
Redneck on a rice burner
Join Date: Jun 2008
Location: American by birth,Southern by the grace of God ..,.AMEN !
Posts: 179
$10 to ship 2 small bulbs is too much for me.I've added flashing red led strips on my trunk for breaking with spinning led's in my tail light. I will post pic's this weekend.
Also found out that Jamm Strait now makes a 1156 & 1157 90degree angle bulbs that fits in our turn signals Saw them on Jam Straits web sight. Have not tried them yet. Would be interested if someone does. Ya Wileysden, shipping is a bit high but after adding the Electro pods flashers and rotating flashers which are pricey you have spent a lot more! Got the 3rd brake with led flashers and trun signals wired for brake as well. Pics comming.
Some pics of the Leds in my profile
Senior Member
Join Date: Aug 2010
Location: Grand Rapids-ish, MI
Posts: 162
https://www.accessorysourcedirect.co...l#JS-HB-SE-LED
is a direct link to the Multi-Directional LED Bulbs section. You'll have to scroll down a little to get to the 1157's.
Even at $37 a pair, that's not too bad. I'm happy with my CA LED tail light board, but I'll keep them in mind when I go to LED signals.
---
1985 VN700 A1 (Sold) | 2009 Ninja 500R EX500D9F
VROC #32761