Electrical??
---
I have a 1994 750. I noticed that when I start it in the mornings it will backfire and miss. I take it 5 minutes into my ride and it acts normally. Then, the other day it just totally died on me going down the road. I got pulled to the side and tried to fire it. It just kept cranking and eventually backfired and started. I got myself home ASAP. I took the battery to Advance auto and had them check it. They said it was good and charged it for me. I put it in the bike and it started up like a brand new bike. The next day I went to ride it and it was acting the way it was before. I am wondering if a wire is bare and causing my battery to drain? I did go out before Advance took a look at it and the battery was dead. Does anyone else ever experience this problem? Oh, I checked the battery with a volt meter and it said at the time it was putting out 13.5 volts. HELP!!!
Members who have donated towards server costs
Join Date: Dec 2008
Location: Monroe, LA
Posts: 4,734
I can't answer your questions, but I know those that can are going to ask at what RPMs you checked the battery. Check it at idle and around 4,000 RPMs and post the results.
---
I'm keepin' all the left over parts. I'm gonna use 'em to build another bike!
_____________________________________________
"Black Beauty"
1989 VN750 acquired December, 2008, 6,711 miles
Currently 23,298 miles
Old Blue
2001 Honda CMX250 Rebel acquired July, 2008
1987 VN750 project bike, acquired August, 2009, 33,000 miles and balancer sticking out of the case, currently awaiting attention and parts
Love My Baby
Join Date: Jun 2008
Location: Hollywood, Florida
Posts: 1,165
Seems unlikely your battery was putting out 13.5 volts unless you were running your bike at about 3000 RPMs. Three things can be at play here. Either your battery can not hold a charge and needs to be replaced, or your charging system is unable to charge your battery and it needs to be checked closely, or you have something draining your battery while the bike is off, perhaps a mod you installed that is not switched to your ignition switch or headlight.

Charge your battery, then let us know what your voltmeter says your battery is putting out when the bike is off, at idle and at 3000 RPM. Then ride it that day and re-take the voltmeter readings, then let it sit overnight and re-take the readings again. Let us know what all the readings were, and we will take it from there.
---
Rubyrick

MY BABY...
'05 VN750
16,000 miles +
Kawi tank bib
Kawi rear rack
Small windshield
DEKA M/F battery
VN750.com Grill Cover
LED license plate frame
Clear Alternatives LED brake light
Cortech mini tank bag on rear rack
Pirelli MT66 Tires: 110 front / 150 rear
Splines lubed when tires installed at 10,650 miles
Splines lubed again at 14,400 with stubby valve stem install

Place your mouse on the X below and drag to the O

X Even though you can't see Him, GOD is there! O
Calif Rider
Join Date: Jan 2006
Location: Petaluma Calif
Posts: 725
Check all your grounds and clean them. Then see what it does and go from there, you have a lot of checking to do. Hope this helps, bad ground can cause what you said.
---
2004 25,500 miles
Led tail light enhancement
Homemade floor boards
Headlight modulator
Extra heat sink on R+R
R+R relocation
Homemade driver's backrest
Fused Stator
Mcct conversion-cost 4.50
Ride-on in tires
crash bar with home made hyway pegs
iridium plugs
home made fork wind deflectors
coil pickups adjusted.
Kenda kruz tires 110/90 170/80
Old Truck Junkie
Join Date: Jul 2007
Location: Roby Texas
Posts: 4,133
I had a little trouble with the stand safety switch. Spray and make sure that the switch is working freely.
---
02 honda sabre 1100
Simple Solutions
Join Date: Jun 2008
Location: SEQUIM, WA
Posts: 965
grounds and conections first then check to see if there is any amps pulling when the bike is off... if your connections check out it sounds like a charging problem...
---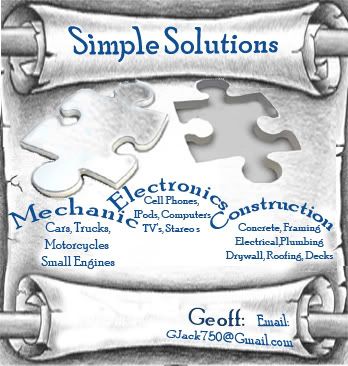 Stator #3
MF AGM
DeGoated
Ears Shaved
R/R relocated
Rebuilt
She's worth her weight in GOLD
If u dont have it already Here is the
Service Manual
How To
Test the Stator
Also, if I would want to change to a sealed battery, what kind is the best and is this even possible? I am getting tired of the wet cell.
Members who have donated towards server costs
Join Date: Mar 2006
Location: Kyle, Texas
Posts: 4,054
The wet cell is definitely bad news for lots of reasons. You're on the right track with the suggestions above. This is a good AGM battery:
http://www.bigcrank.com/kawasaki-vn7...y/ETX-15L.html
I have one on the 750 and it's new so I can't vouch for its longevity, but AGM's usually last 2-3 years.
You really need to know if it is your battery or the charging system before you slap a new one in there though. Check your battery voltage like has been suggested already, with the bike not running, then at idle, then revved up to 4000 and let us know what it shows. Then run it up to full hot on a ride and check it again while it is still hot. Let us know what you find. Good luck!
---
Fergy
Kyle, TX VN750.com member #707 VROC#19556
2002 VN1500 Classic
Spline Lube Procedure, with photos,
R/R Relocation
and
Coil Mod
Rusty Tank Cleaning!
Electrical Fault Finding Flowchart
SEAFOAM JUNKIE!
Ok, where are all the grounds located on the bike?
Simple Solutions
Join Date: Jun 2008
Location: SEQUIM, WA
Posts: 965
frame to back of engine to frame batt to frame
---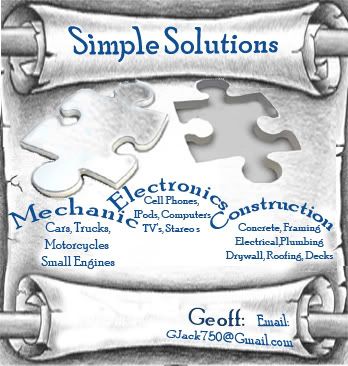 Stator #3
MF AGM
DeGoated
Ears Shaved
R/R relocated
Rebuilt
She's worth her weight in GOLD
If u dont have it already Here is the
Service Manual
How To
Test the Stator