Member
Join Date: Mar 2009
Location: Harrisburg, Illinois
Posts: 45
HELP......Need turns signals relocated
---
Help guys I am in need off some advice....my other half got me some new saddleman bags and these things are huge and they wont open because the turn signals are in the darn way ....HELP...I really love the bags the size is amazing...thanks...........
Old Truck Junkie
Join Date: Jul 2007
Location: Roby Texas
Posts: 4,133
This is what I did. May be more work than what you want to get into.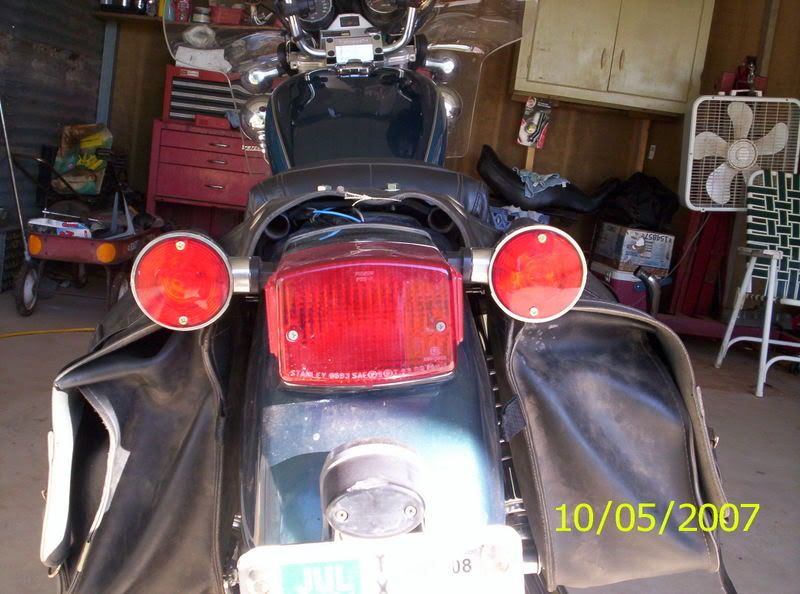 ---
02 honda sabre 1100
On His Lady Vulcan
Join Date: Apr 2008
Location: Washington State
Posts: 1,647
You can do it like Dianna and niterider did....
CLICK
Peace
---
"You came out of your mom looking like SHlT. She thought you were beautiful. Don't know what scared me most, your looks or her judgment."
Pictures of the "Ladies"
Member
Join Date: Mar 2009
Location: Harrisburg, Illinois
Posts: 45
well guys i'm gonna try this my daddy taught me alot about tools ....what else can go wrong...... broke the speedo cable last week went from 55 to 0 and was still moving along...hahaha