Member
Join Date: Jan 2008
Location: Oakland, CA
Posts: 43
Wheeze, Spark, Smoke and Go
---
So I try to start the bike today and I get a never before heard wheeze sound like my battery is on it's last legs and the bike is struggling to turn over. Granted the battery must be a few years old, but I do keep it on a tender when parked and have never had any battery, or starting troubles. As I let off I see a little spark come out the right side of the bike just below the seat. Then a cloud (puff) of white smoke follows and it smells like something just got fried. Great. So I take off the seat and couldn't see anything obviously wrong so I figure what the hell, let me try it again. Fires right up, everything's fine and off I go for a glorious ride. No other troubles for the rest of the day which included several more planned stops and starts.

Any ideas as to what might have happened? All the electronics seem to be fine and the bike is running as usual. Thanks for the insights.

Aa
Simple Solutions
Join Date: Jun 2008
Location: SEQUIM, WA
Posts: 965
if i had to guess id say the ground betwwen the frame and the engiine is a lil loose and the puff of smoke was the arc for it to complete the circuit temp welding the connecion to ground ...
---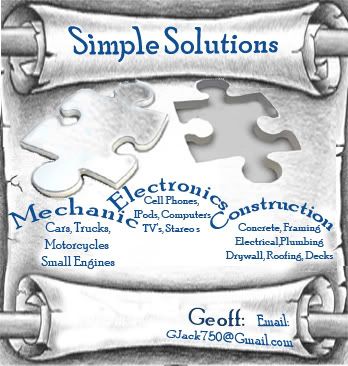 Stator #3
MF AGM
DeGoated
Ears Shaved
R/R relocated
Rebuilt
She's worth her weight in GOLD
If u dont have it already Here is the
Service Manual
How To
Test the Stator
Member
Join Date: Jan 2008
Location: Oakland, CA
Posts: 43
Members who have donated towards server costs
I thought you were describing me before I laid down the Marlboro Reds!!!!




---
If you see it on my bike I did it
VROC#30324
92 vn750(sold)
Current ride 05 1500 Classic FI
lovin' the new scoot
Quote:
"When all is said and done,usually more is said than done" UNK
Click on one x and drag to the other to read between them.
Psalm 40:1...
XI waited patiently for the Lord; and he turned unto me, and heard my cry. X
Simple Solutions
Join Date: Jun 2008
Location: SEQUIM, WA
Posts: 965
glad u got her fixed
---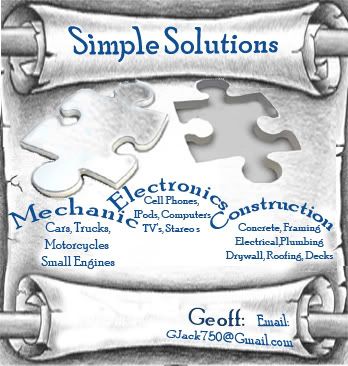 Stator #3
MF AGM
DeGoated
Ears Shaved
R/R relocated
Rebuilt
She's worth her weight in GOLD
If u dont have it already Here is the
Service Manual
How To
Test the Stator