Simple Solutions
Join Date: Jun 2008
Location: SEQUIM, WA
Posts: 965
there is o way to describe this but here it goes
---
i was drivin down the freeway its raining btw everythng was good i stopped to use the restroom... got back on the bike and the neutral light didnt work but the bike fired right up i went to get on the free way she coughed through the carb...(rear) and she wouldnt rev up so i idled her to the next exit and limped her home... while on the side of the freeway ad rollin about 25 i flipped on my hazzards and the bike started surging with the hazard lights.... I get off the free way and i notice that if i can get her to rev the lblinker would blink really fast (like 3 times the speed as if i had a bad bulb ) seemed to be relitive to RPMs . i get her home and she sputtered again i shut her down and she fired right up and all the idiot neutral and oil lights came on when i turned the key on...(not runnin)( apears to be normal... ) i'm gonna start chasin stuff but im lost at wear to start i was thinking fuel for a moment but with all the electrical glitches im guessin it there somewhere if the rectifier goes out what happens?
---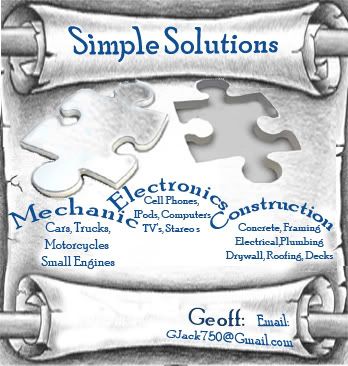 Stator #3
MF AGM
DeGoated
Ears Shaved
R/R relocated
Rebuilt
She's worth her weight in GOLD
If u dont have it already Here is the
Service Manual
How To
Test the Stator
Senior Member
Join Date: Jun 2006
Location: Springfield MO
Posts: 659
This happened to me one time. Started it up, no neutral light, running like crap. Didn't try the flashers. Anyway, I pulled over, turned it off, turned it back on, everything's cool. It has never happened again. I decided that somehow I must have not quite gotten the key turned to the on position, and not everything was connecting. Here's hoping it was just my gremlin that found you for a while and has now moved on.
---
"Shutting up rarely leads to anything bad"
Joe McAdoo
Springfield, MO
[email protected]
VROC # 28175
-2004 Vulcan 1500 Classic 22000 miles
-1995 VN750 (Back home again!) 25000 miles
-1995 Suzuki DR350 Dualsport 1720 miles
Calif Rider
Join Date: Jan 2006
Location: Petaluma Calif
Posts: 725
sounds a lot like the ignition switch is worn or dirty contacts in the switch. Flipping it off and on seams to have sort of cured you problem.
---
2004 25,500 miles
Led tail light enhancement
Homemade floor boards
Headlight modulator
Extra heat sink on R+R
R+R relocation
Homemade driver's backrest
Fused Stator
Mcct conversion-cost 4.50
Ride-on in tires
crash bar with home made hyway pegs
iridium plugs
home made fork wind deflectors
coil pickups adjusted.
Kenda kruz tires 110/90 170/80
Member
Join Date: Apr 2009
Location: Lincolnshire. UK
Posts: 87
Sounds like some of the rain found a way to short part of your electrics out, linking the ignition circuit to the indicator circuit. Once its dry the bike will work fine again. It may never happen again.
---
'89 VN750
14000 miles on 20th April 09
Simple Solutions
Join Date: Jun 2008
Location: SEQUIM, WA
Posts: 965
Bikes running great infact the missing at 6k went away unfortunatly i need a new air filter pod because i blew the top off the uni filter i was thinkin k and N but insure on the part number was also lookin through some threads and saw that one needed to be angled to fit under the tank?? if anyone has a link that would be great
---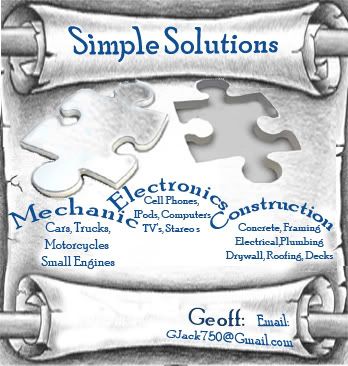 Stator #3
MF AGM
DeGoated
Ears Shaved
R/R relocated
Rebuilt
She's worth her weight in GOLD
If u dont have it already Here is the
Service Manual
How To
Test the Stator
Senior Member
Join Date: Jul 2008
Location: Miami, FL
Posts: 409
Ignition switch is a 10 min job - unscrew, pop it apart, sand, grease, and pop it back together. If you use the dialectic grease to hold everything in place, it goes back together real easy.

I'm going to try the emgos from Z1 when I shave - lance has a link, I think.
---
Scheherazade
'86 VN750
MF Battery, Iridium Plugs, RR relocated, Voltmeter, 170/80/15 Kenda Kruz rear tire, DIY Samsonite hard bags, DIY shaved seat with Beaded seat pad ('cause that's how I roll) and the dreaded STATOR CHANGE.

Shining Black Bess '86 VN750, retired for parts after a fried stator and being knocked (kee-runch) in her parking spot.