Member
Join Date: Aug 2007
Posts: 66
Selling VN 750 - stuff for sale
---
Selling the VN 750 (bought another bike) so the following PLUS SHIPPING from 19382 are for sale:
- Vance & Hines Cruzers - approx 1000 miles - some scratches (e-mail me for pics) otherwise like new - $235
- Kuryakyn ISO grips - $25 (e-mail me for pics)
- Clymer manual - $15
- Kawasaki factory manual - $15
---
jon

west chester, PA

newbie
Senior Member
Join Date: Jan 2007
Posts: 140
i'll take the clymer manual!!
Members who have donated towards server costs
Join Date: Jul 2006
Location: Kennett Square, PA
Posts: 3,505
PM sent in re: the grips.
Drive less, ride more...
Join Date: Nov 2005
Location: SW Ga
Posts: 1,114
I'd like dibbs on the factory Kaw manual.

Does it cover both the 700, and the 750? Or just the 750?....

Thanks!
---
'05 VN750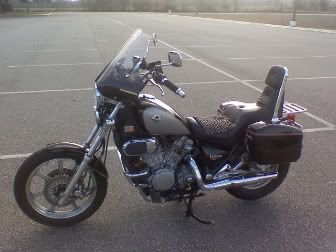 For other bike pix & mods, go to:
http://s1203.photobucket.com/albums/...k/VN750%20pix/