speedo and tech
---
Hi,

I'm getting ready to buy a 94 vn750, it's in good condition except for the metal rings around the speedo and tech are rusted.....anyone know if i can get just the rings, or do i have to buy the whole assembly. And where can i buy them.

thanks

By the way i'm getting the bike for 500.00 cause it's got no title. but it runs and looks pretty good....so woohoo!!!
good idea...thanks
Drive less, ride more...
Join Date: Nov 2005
Location: SW Ga
Posts: 1,114
Let the buyer beware!...
---
Without a title on a bike of that age, I hope you are very intimately familiar with this bike's history...
Otherwise, you could get into real legal trouble (or lose the bike) if you buy a bike that's previously been stolen, and thus has no title!!!
Also, unless you just really want a true "fixer-upper", be sure to real up in the "Vulcan Verses" here for what to look for and ask with a used VN750.
Before you given the current owner the first dime, with no title I would check the bike's frame and engine serial numbers on the bike--and make sure they (and thus the bike) are not "hot".....
Bottom line: "no title, no sale!"
---
'05 VN750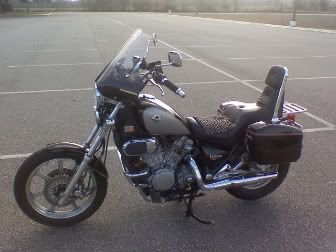 For other bike pix & mods, go to:
http://s1203.photobucket.com/albums/...k/VN750%20pix/
---
Last edited by theauhawk; 08-22-2007 at

12:02 PM

.